Teachers Health Trust headed for high-stakes legal battle with ex-employees
Updated July 17, 2017 - 8:44 pm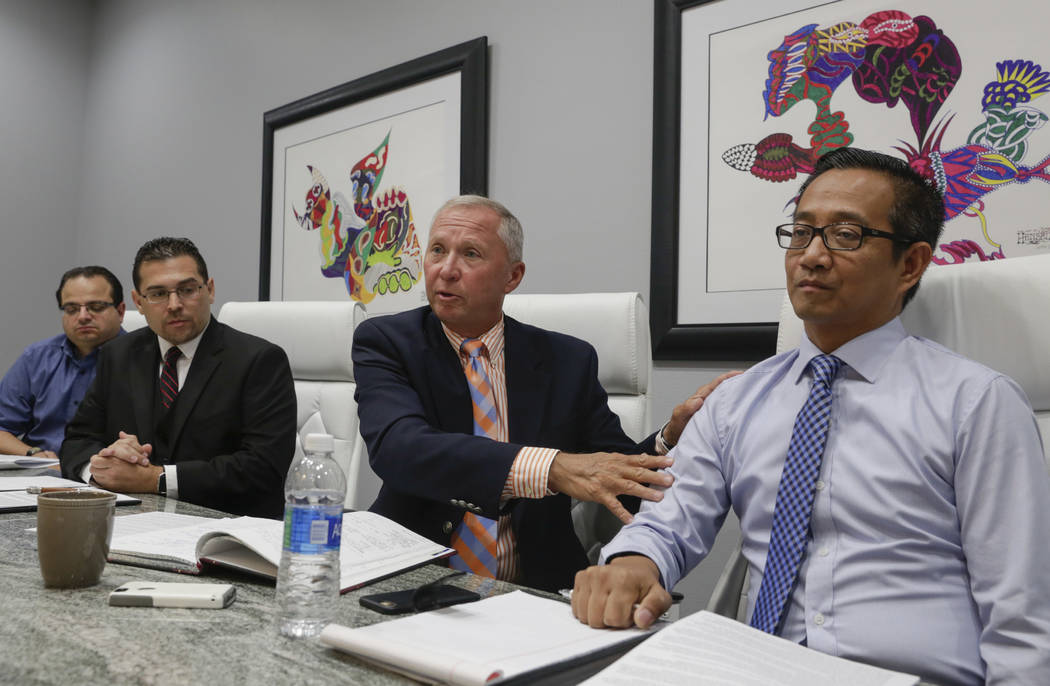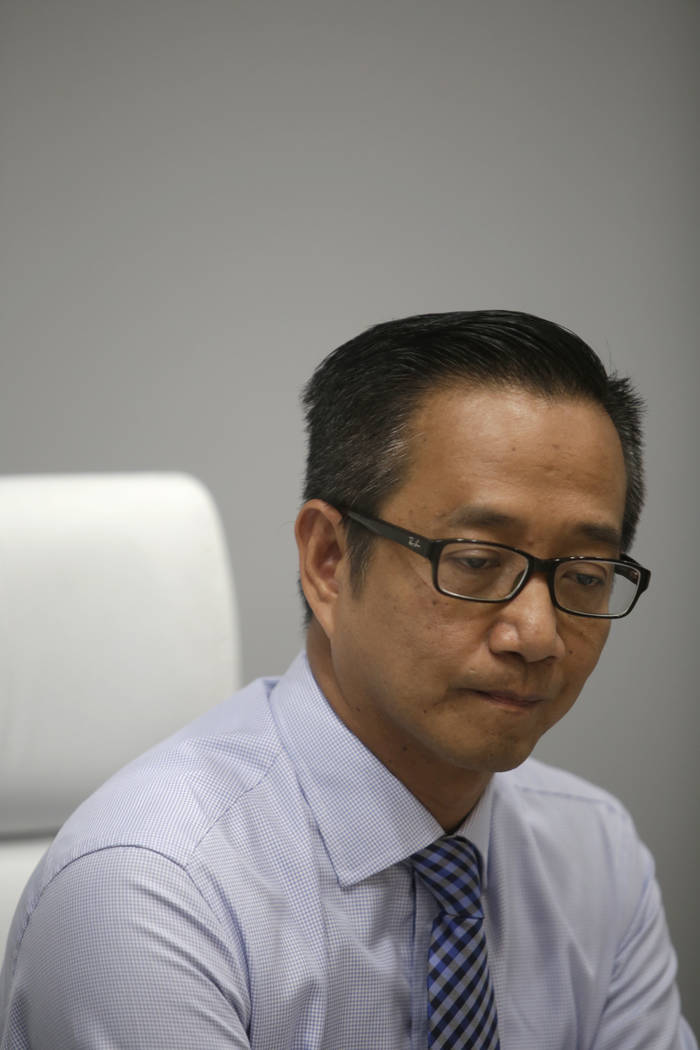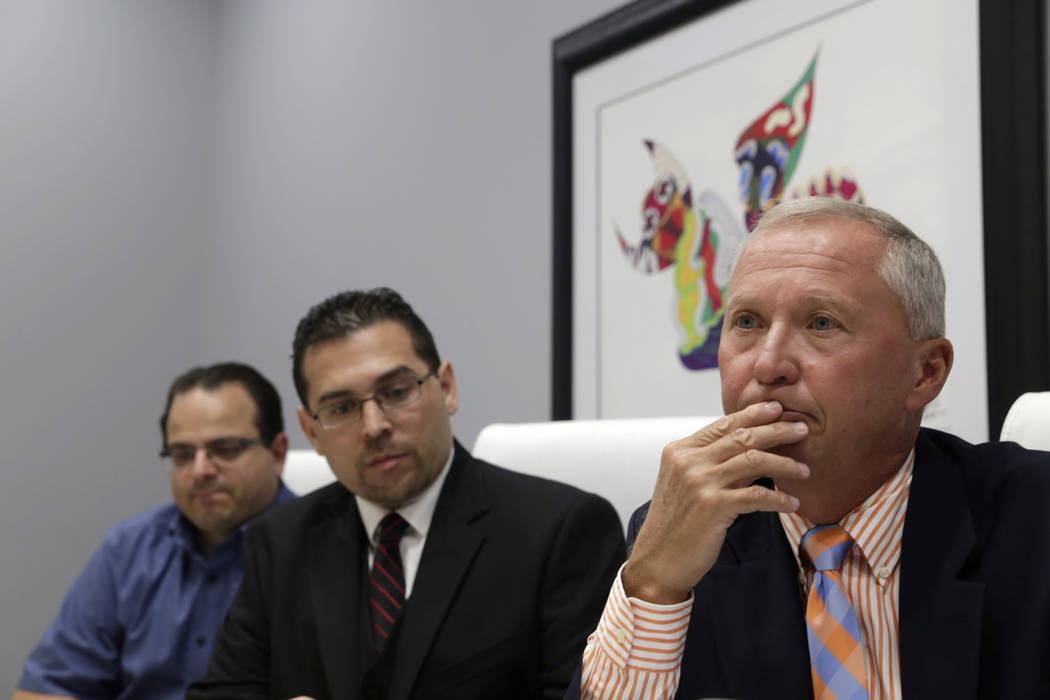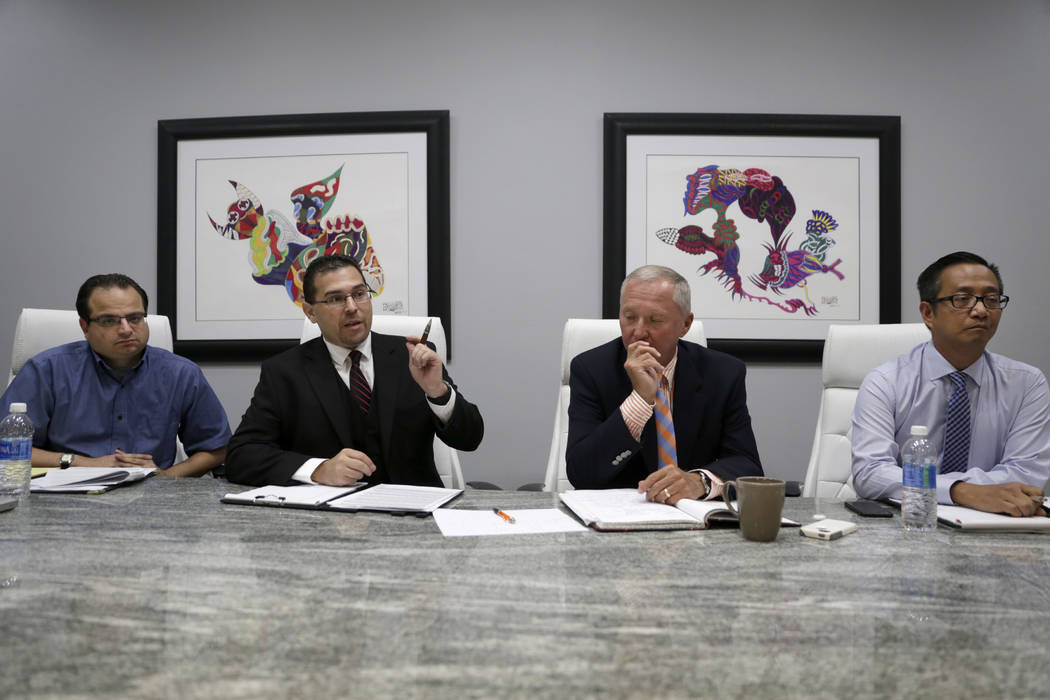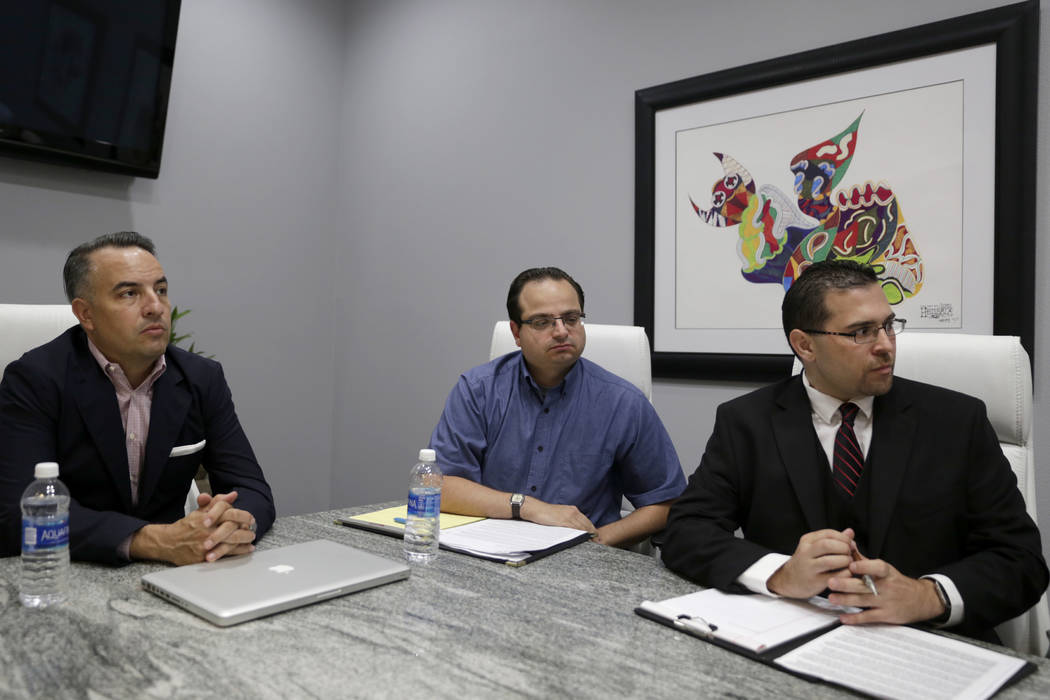 A legal battle is unfolding between the Teachers Health Trust and four ex-executives who claim to have witnessed questionable financial dealings by union representatives charged with overseeing the insurance provider.
Two lawsuits — one filed in state court and the other expected within days in federal court — appear certain to plunge the trust into an acrimonious court battle. The trust already is under fire from the Clark County School Board and many teachers critical of higher copays and what they consider poor coverage.
The trust's lawsuit, filed against former Chief Executive Officer Gary Earl and three other former executives, alleges that they released confidential health plan participant data to the school district that damaged the union's position in contract talks.
"This was done despite the fact that Earl and his co-defendants knew that the School District would use the confidential and proprietary data to gain leverage in collective bargaining negotiations with the teachers union," states the complaint, filed in District Court in Las Vegas on June 30.
It also states the other former officials — Director of Operations Philip DiGiacomo, Chief Operating Officer Felipe Danglapin and executive assistant Michael Ielpi —improperly made personal purchases using trust credit cards and that DiGiacomo bought gifts for Earl using his card.
In an exclusive interview with the Las Vegas Review-Journal this month, the former executives fired back, describing a series of questionable financial practices that they said raise concerns of possible corruption. They said they will file a whistleblower lawsuit in federal court this week accusing the trust, Board of Trustees Chairman Michael Steinbrink and the union's Executive Director, John Vellardita, of financial wrongdoing that has harmed the district's teachers.
"We believe collectively that we are seeing injustices, abuses, if not illegal and perhaps corrupt activities that are occurring inside the trust," Earl said.
Series of departures
The charges and countercharges come at a critical time for the trust, which manages and administers health benefits for roughly 36,325 teachers and their dependents.
In contract negotiations for fiscal year 2018, the district has proposed putting the UnitedHealthcare insurance company in charge of the benefits amid concerns over the trust's financial well-being. The move essentially would eliminate the trust, which operates on contributions from the district and from teachers and is run by a board of union-appointed teachers.
Earl and DiGiacomo were fired in May after releasing trust participant information to the district, while Ielpi and Danglapin resigned. All say their departures came after they sent the trust's board a formal letter from an attorney alleging that they witnessed "unethical and illegal activities" at the trust.
Letter to Teachers Health Trust by Las Vegas Review-Journal on Scribd
The trust's lawsuit paints Earl, hired in March 2016, as a "Svengali-like figure" to the other executives who helped instill an "us versus them" mentality against the trust board.
It also alleges that the executives used trust credit cards to pay for meals, alcohol and personal gifts. In particular, it claims that DiGiacomo purchased more than $700 in alcohol and cigars for Earl as a gift using a trust credit card.
It also says the board put Earl on probation status after he became "extremely intoxicated" at a public function and accused him of "making derogatory and offensive remarks regarding board members."
"For example, using the phone provided to him and paid for by the trust, Earl in text messages exchanged with the co-defendants referred to … (Chairman) Michael Steinbrink, by the nickname 'Stink-Brink' and called him a 'p——,'" the complaint states.
In the interview with the Review-Journal, however, Earl said he and his co-defendants will dispute all allegations in the trust's lawsuit.
In their lawsuit, the four men said they will allege that the trust on two occasions struck expensive deals with underqualified or little-known organizations and that the board rubber-stamped them at Vellardita's direction.
The first warning sign, the former employees said, came during fall 2015, when the trust retained WellHealth Quality Care to manage its network of doctors under a new plan without entertaining more competitive bids. Earl said he found several cheaper options but was told to "let it go, pipe down, leave it alone," and stop asking questions.
Under WellHealth, Earl said, administrative expenditures rose from a previous five-year average of $7.5 million per year to about $17 million, and benefits became worse.
"It's not like we got more for paying more," Earl said. "The benefits actually decreased, to the extent that our teachers and their families are receiving less benefits — meaning deductibles, out-of-pocket (expenses)."
In a statement, WellHealth said that the dispute is a legal matter between those two parties that they will need to resolve.
More concerns over practices
Around January, Earl said, the trust was discussing plans to open four health-care clinics for teachers using miCare Health Centers, an on-site clinic provider, without following a competitive bidding process. He said Brent Husson — president of the educational advocacy group Nevada Succeeds — soon introduced himself as a miCare representative.
Earl said he again found other providers who could shave millions off the price but was shut down when he brought them to the board.
"Both (of the other options) came in under $1 million less per clinic with more access, more services, for less cost, higher access, higher quality," Earl said. "But we were being told, 'You've gotta use my guy.' "
MiCare Chief Operating Officer Darik Croft said that the company is only in the proposal stage with the trust and has provided only very rough financial numbers about the cost.
Husson declined to comment.
The former executive team's concerns came as the trust was trying to rebound from near collapse — it was saved in part by a $9.8 million one-year payment the district made to the trust for 2016.
The former trust employees also claim parts of the trust's lawsuit are taken out of context.
DiGiacomo said Earl gave up his $4,000 bonus last year, which was spent toward a holiday office party instead. Out of gratitude, DiGiacomo said, he spent roughly $700 for the gifts for Earl described in the trust's lawsuit.
Vellardita declined to comment on the pending lawsuit but said the men are "probably disgruntled employees looking for a payday of some sort."
"CCEA has confidence in the Teachers Health Trust Board of Trustees that is made up of volunteer teachers who have the best interests of educators and their families when they make decisions," the union said in a statement. "We believe the lawsuit that THT Board filed against former employees speaks for itself."
The trust said in a statement through its attorney that it would not comment further on pending litigation.
"The board has acted in the trust's bests interests and strongly disputes any characterization to the contrary," it said. "The trust is confident that the truth will come out in court."
Danglapin, DiGiacomo and Ielpi — who worked more than 30 years at the trust between them — described the trust as worth saving.
"We still hope that the trust continues," DiGiacomo said. "The Teachers Health Trust is a good entity. It does good work when properly funded and without outsiders trying to meddle with its workings."
Contact Amelia Pak-Harvey at apak-harvey@reviewjournal.com or 702-383-4630. Follow @AmeliaPakHarvey on Twitter.
Health trust by the numbers
— 36,325 — Number of participants, fiscal year 2017.
— $125.8 million — Total benefit obligations, end of year 2016.
— $254.73 — Average monthly medical cost per participant in FY17, up 26 percent from $201.63 in FY16.
— $38.14 average monthly administrative expense in FY17, up 23 percent from $30.90 in FY16.
— $9.8 million — One-year bailout from the Clark County School District for 2016.
Source: Trust financial statements from June 2015/2016; April 30 internal financial report (FY 17 costs as of April 30)