Teachers rally at CCSD board meeting for higher insurance contributions
Updated May 18, 2017 - 5:17 pm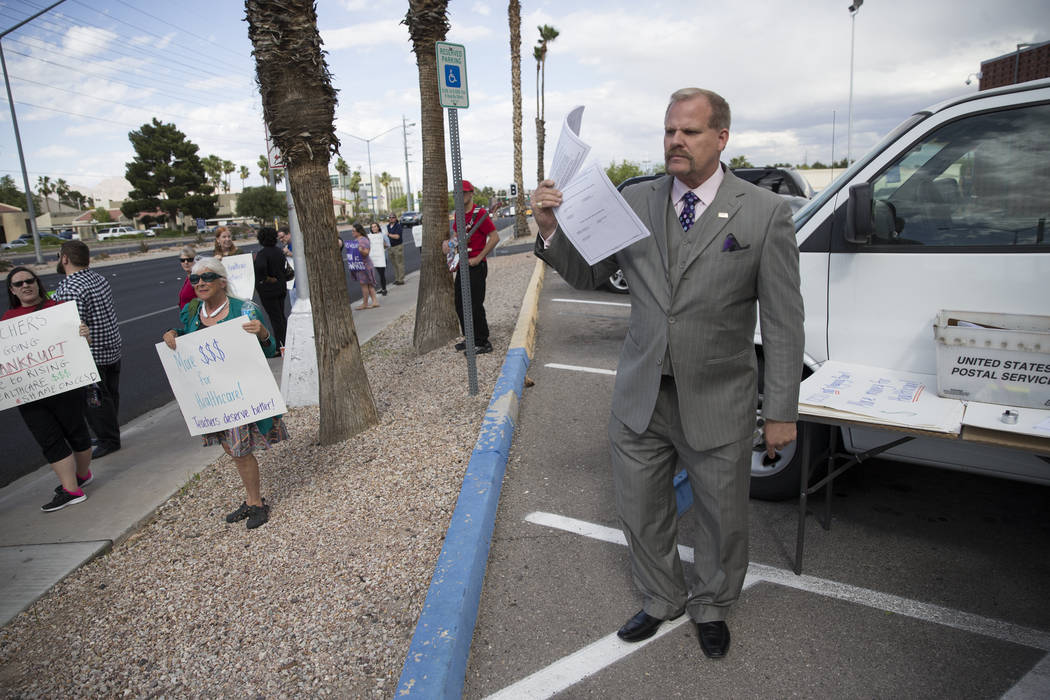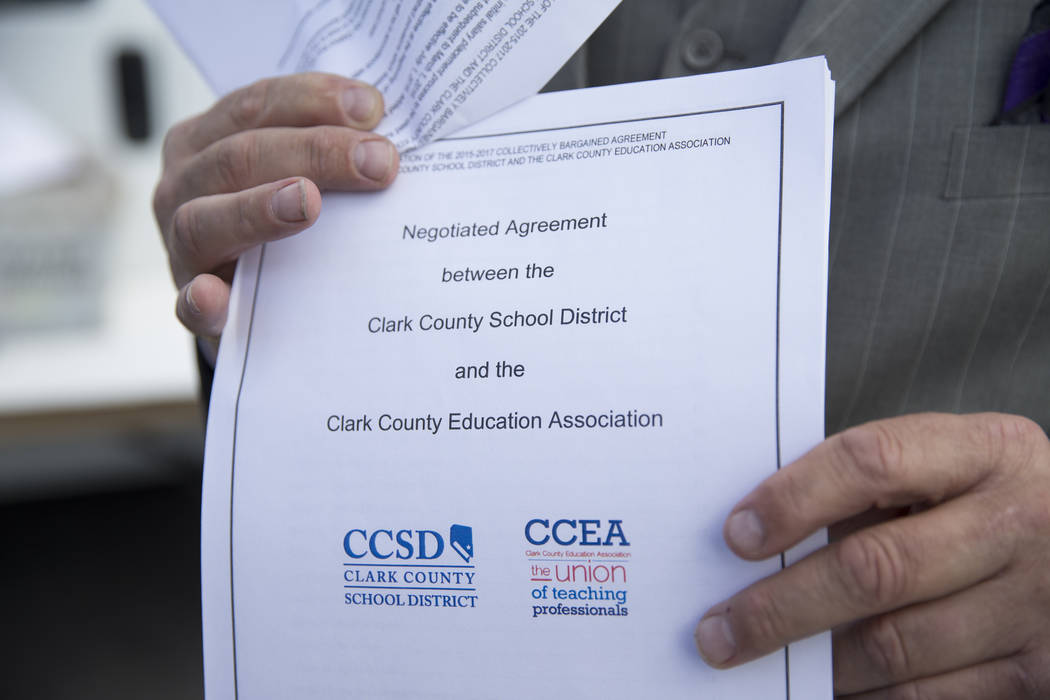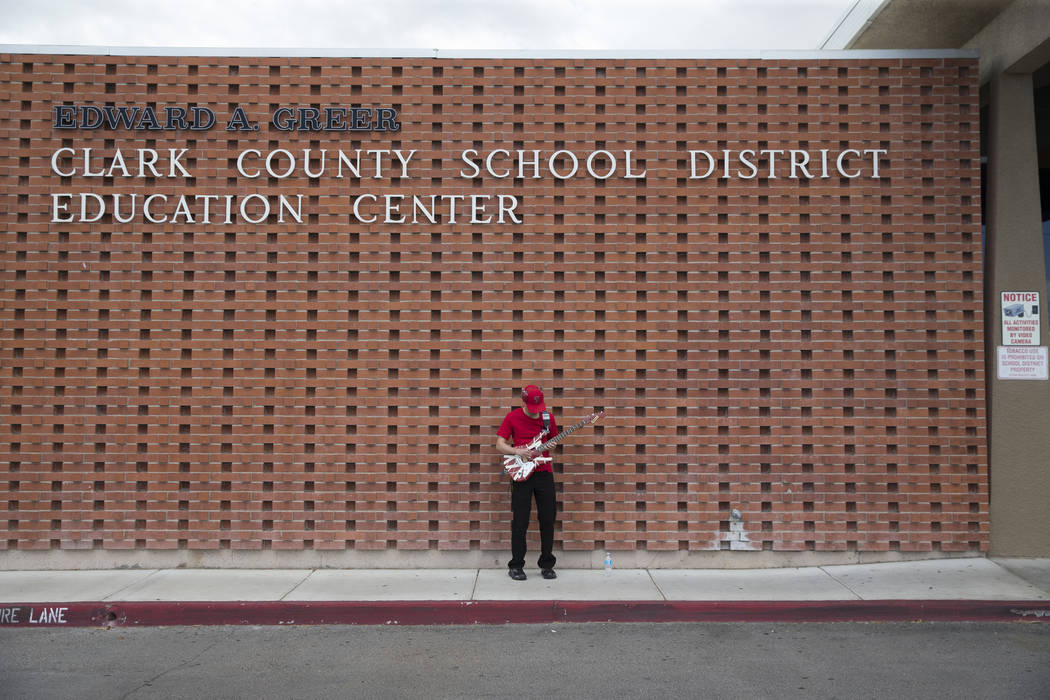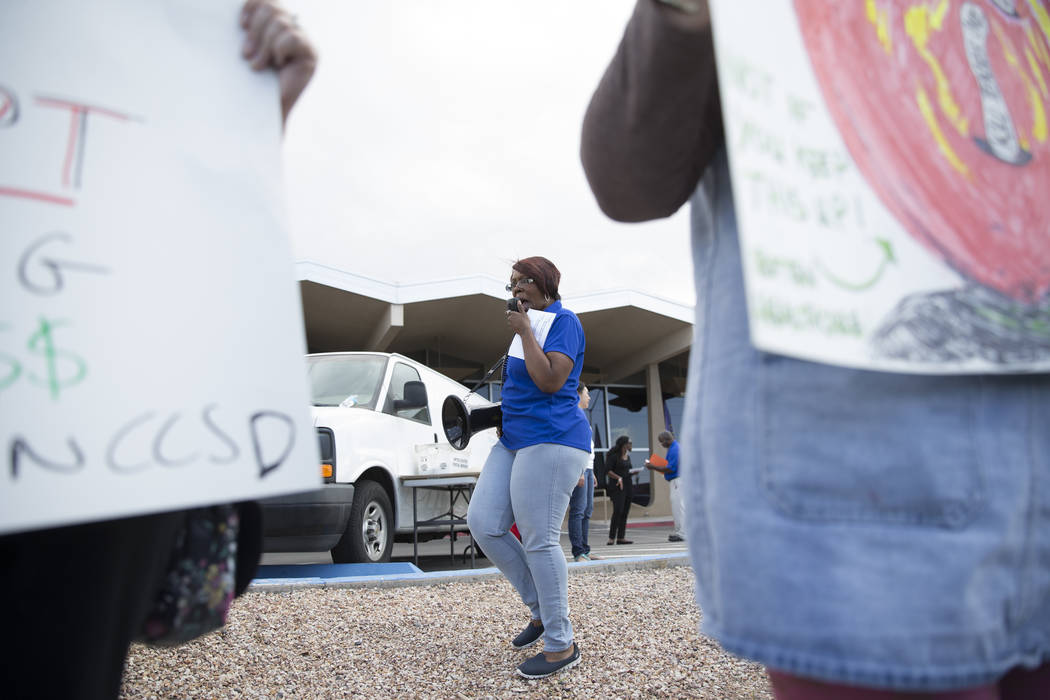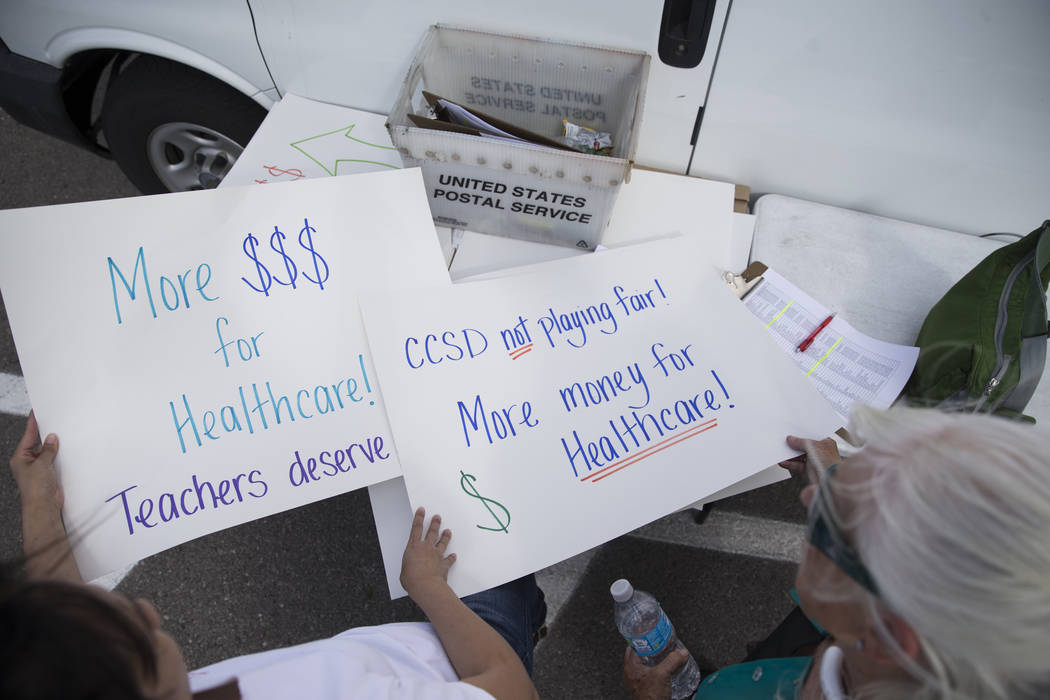 Clark County School District teachers called upon the Board of Trustees to increase their contribution to the Teachers Health Trust on Wednesday, the latest chapter in the rocky history between the trust and the district.
After hearing mounting concerns from teachers who have been denied coverage, trustees have offered a different insurance program in the latest contract talks with the Clark County Educators Association.
"Based on the number of current outstanding and unpaid claims, we do not believe the Trust will be self-sustaining in the near future," Associate Superintendent Edward Goldman wrote in a May 4 letter to the union's bargaining team.
But teachers and the union have balked at the plan — which some call an effort to dissolve the trust — and its potential switch to UnitedHealthcare.
"Our insurance premiums keep rising and rising, and teachers have to keep paying more out of pocket for our health care, and CCSD is not willing to do their part and they're not willing to up their contribution," said Monaco Middle School teacher Elysia Garcia, who organized a rally before the board meeting.
The district has offered a monthly $538.87 contribution per employee. Teachers say that's less than other union workers receive.
The trust was on the verge of failure in 2015, but got a roughly $10 million bailout.
But under new changes, teachers have complained of huge out-of-pocket expenses and bills that are not paid on time.
Yet some teachers claim that it will take time for the trust to rebound — and that the district needs to fund contributions properly.
"They're using all the bumps in the transition as an excuse to shut down the Teachers Health Trust," said Boulder City High teacher Chris Biers at the rally.
Biers argued that the switch would mean less coverage and care for more money.
But Board President Deanna Wright told the crowd of teachers that the trust seems to be in even worse financial shape than before.
"I just want you to know that we are trying to make thoughtful decisions," she said.
Contact Amelia Pak-Harvey at apak-harvey@reviewjournal.com or 702-383-4630. Follow @AmeliaPakHarvey on Twitter.