UNLV debate forum hopes to foster election awareness across Clark County schools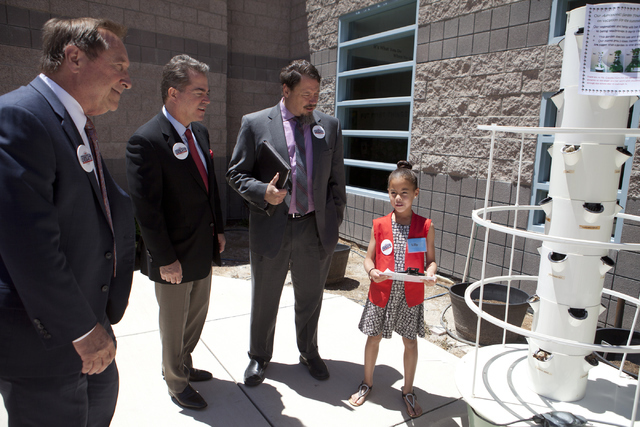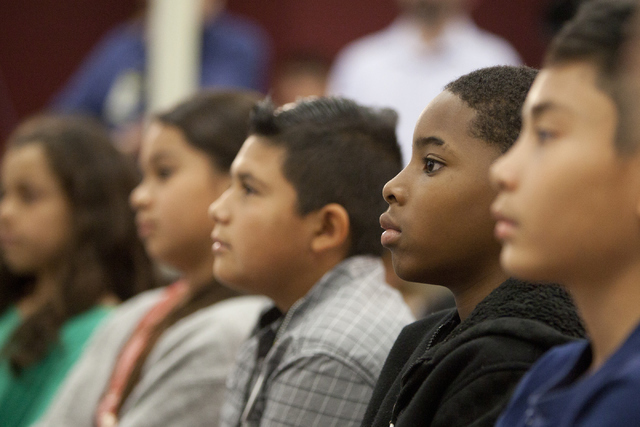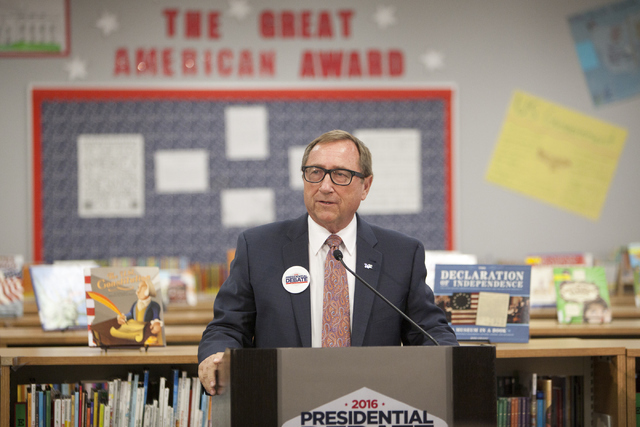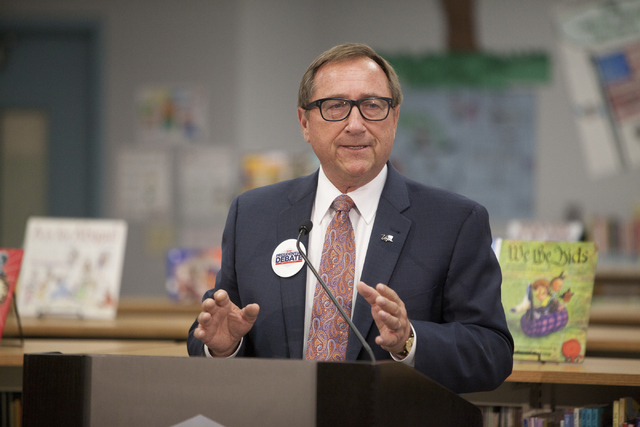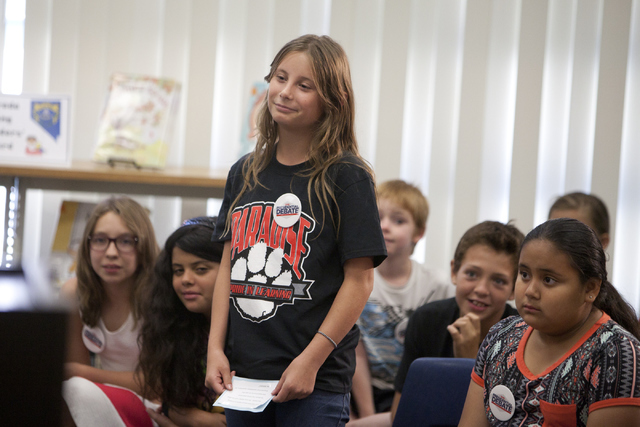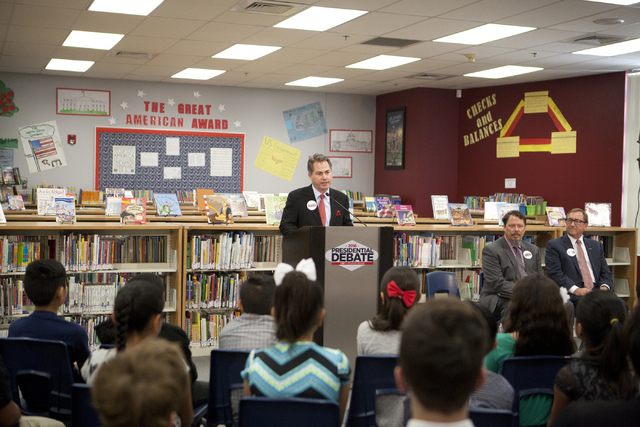 Politicians often speak of taking campaigns to the grass-roots level, but Dr. Jacob Thompson and his UNLV students are digging even deeper, planting the seeds of election education across the Clark County School District.
"I think it's just really important to get youth involved and engaged in politics early so that that's a habit that they follow through for the rest of their lives," said Thompson, director of the Berman Debate Forum at UNLV.
Thompson spoke Wednesday at Paradise Elementary School, where learning the importance of "finding your voice" as the U.S. presidential election draws near was a topic.
Thompson and his students are taking an active role within the school system as part of the run-up to the final 2016 presidential debate, which will be held on UNLV's campus this fall. Clark County students and debate team coaches will be invited to the campus for watch parties of other debates to engage in discourse.
An essay contest for students in grades 4-12 will also be among the election-themed activities aimed at fostering student awareness of the political process.
"Students who are debaters who pay attention to the debate can learn things," Thompson said. "They can see how deliberation works in our democracy. They're capable of evaluating the arguments made by the politicians, and that makes them better consumers of arguments."
The number of registered voters statewide increased from the 2014 primary election; however, the percentage of voters across the state who participated in Tuesday's primary was slightly less, at 18.5 percent.
"I think a lot of the barriers to voter turnout is people in the community not knowing what to do with all of the information overload from both sides and both candidates," said Jeffrey Horn, a sophomore and member UNLV's debate team. "By teaching them those skills and how to consume that information better, I think it definitely makes them more confident to make a decision and go out and vote."
Contact Natalie Bruzda at nbruzda@reviewjournal.com or 702-477-3897. Find @NatalieBruzda on Twitter.