UNLV public policy professor Rob Lang discusses strategy of final presidential debate — VIDEO
October 17, 2016 - 8:31 pm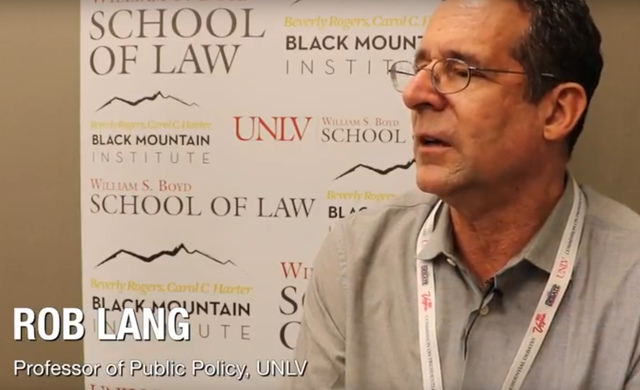 With the final presidential debate fast approaching, professors at UNLV are working to prepare students and the electorate for the 2016 election. Professors held a discussion about the race from a local and national perspective in a media event at the university's Beverly Rogers Literature and Law Building on Monday.
Professor of Public Policy at UNLV's Greenspun College of Urban Affairs Rob Lang gave his predictions for what will happen on the Thomas & Mack Center stage in Las Vegas on Wednesday.
"(At) the end of this debate, you're supposed to be making your summary arguments like you would in a legal case," Lang said. "Look for the language at the end to shift to … 'Let me tell you where I see America going.'"
Lang, an expert with about 20 years in politics, said he expects Republican nominee Donald Trump and Democratic nominee Hillary Clinton to end the campaign trail on positive notes, giving their personal visions for the country.
"At this late point in the race, people are looking for answers," Lang said.
"It's been an unpredictable election," Lang said. "The only wild card is, he's difficult to predict. She's not difficult to predict."
Check out the video above.
Video by Elaine Wilson at ewilson@reviewjournal.com. Find her on Twitter: @WilsonElaineM
Republican nominee Donald Trump and Democratic nominee Hillary Clinton will square off on six topics:
Debt and entitlements
Immigration
Economy
Supreme Court
Foreign hot spots
Fitness to be president
MORE INFORMATION