UNLV students protest rape culture in 'No More Shame Slut Walk' — VIDEO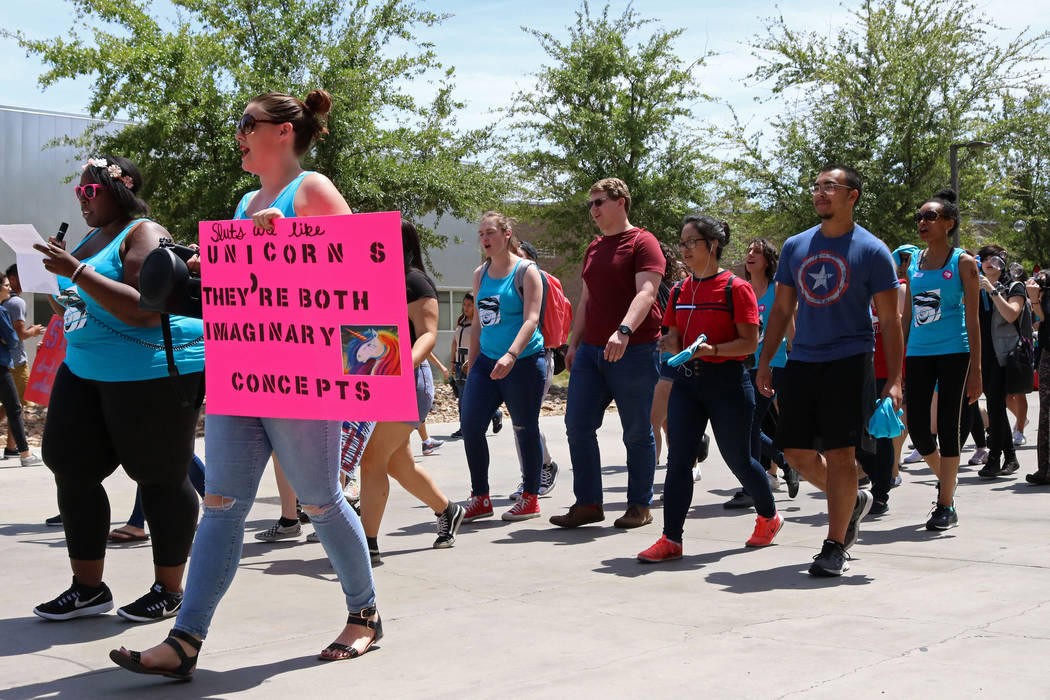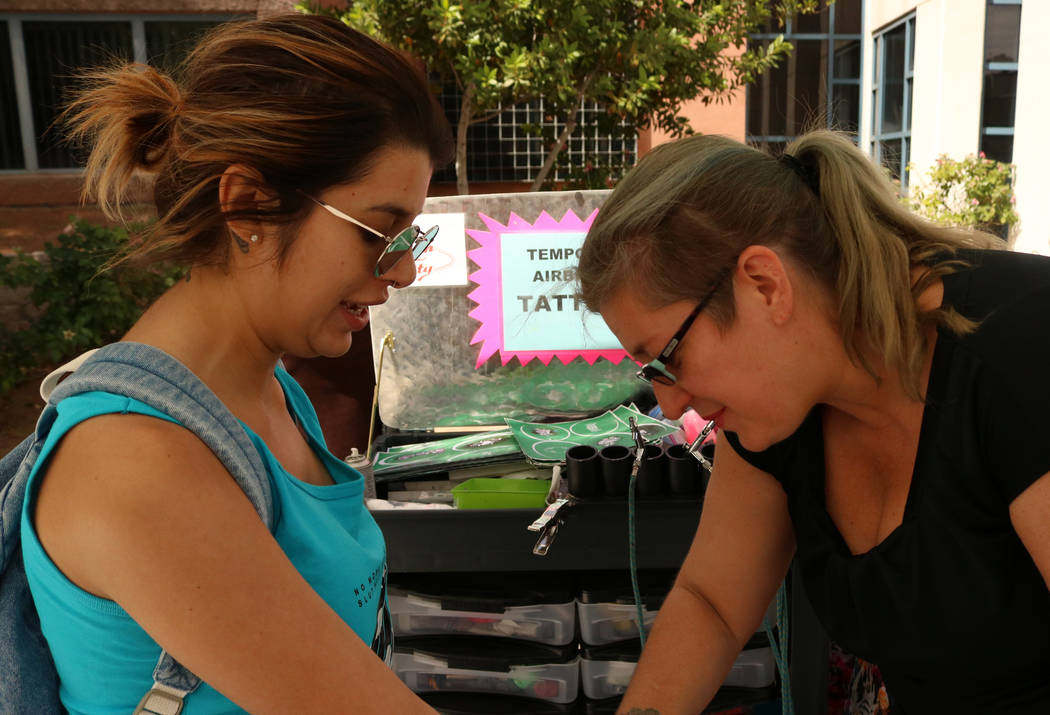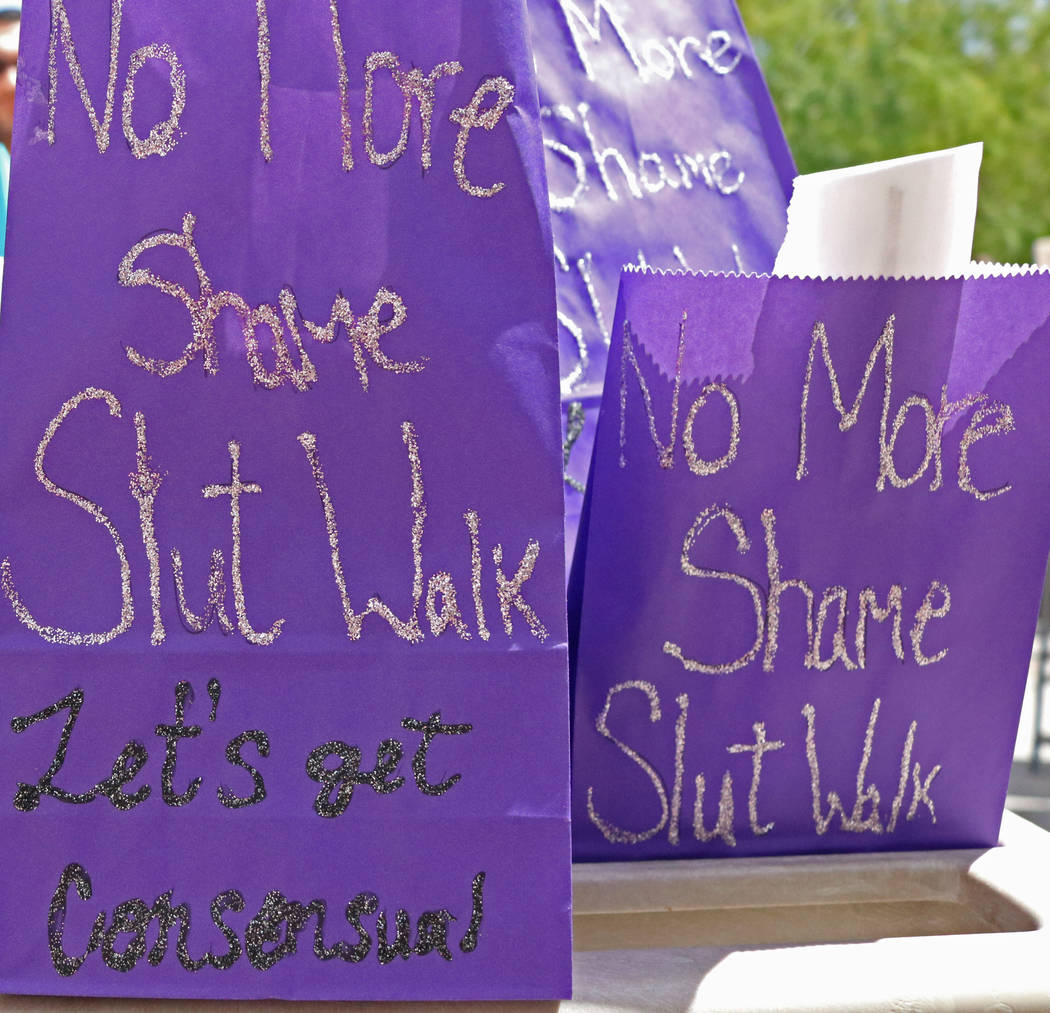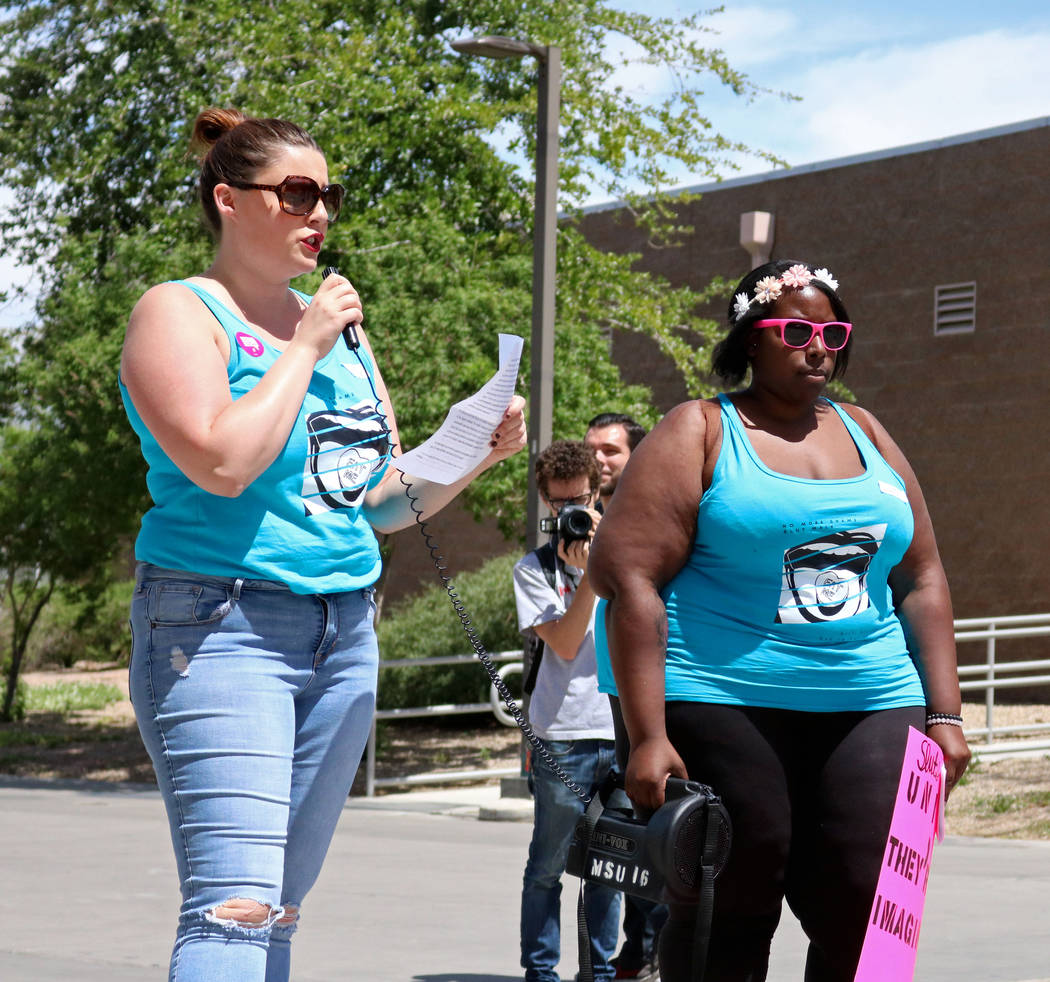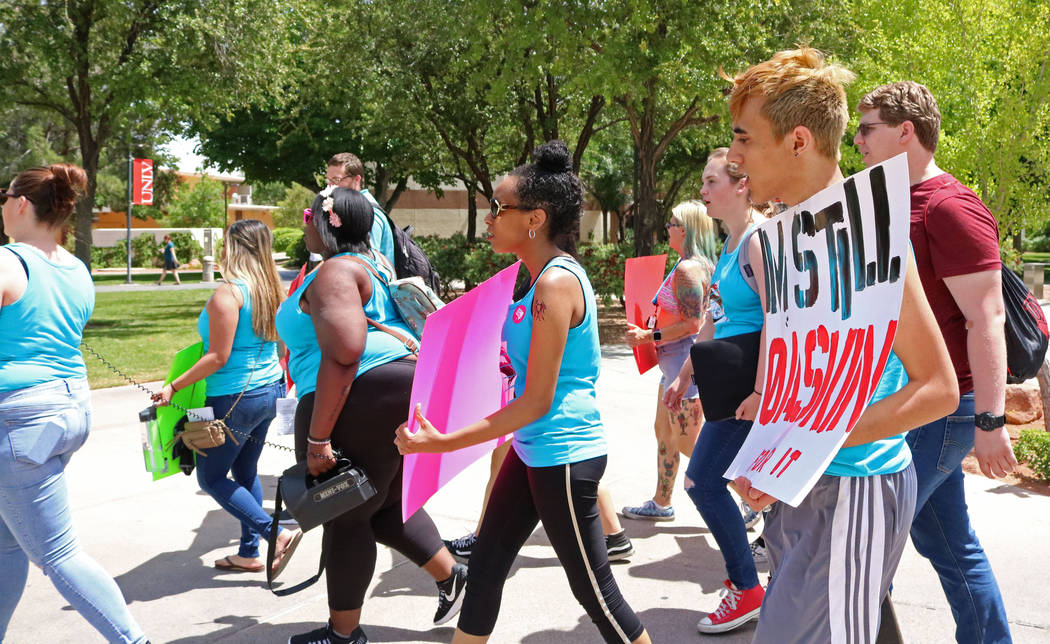 UNLV student Alexa Mateos was a high school freshman when she said classmates began calling her a slut after finding out that she was sleeping with older men.
She remembers how that word pierced through her ears.
"They thought what I did was disguising, but they didn't know the reason why I did it," the now 23-year-old said. "I was raped a week before my 14th birthday. I had an eating disorder that lasted 10 years. They didn't realize how much that word affected me. "
That's why Mateos, along with roughly 60 students at UNLV, marched Wednesday at the second annual "No More Shame Slut Walk" to protest rape culture and end victim-blaming.
Some found the word 'slut' morally offensive, but the event coordinator said there's a point to it.
"The goal of the walk is to talk about the connection between slut-shaming and victim-blaming and the high rates of sexual violence when people are constantly being objectified," said Holly Ramella, 22, the event coordinator. "It's not OK to harm anyone regardless of how they dress."
Ramella said the rallies began on April 3, 2011, in Canada, after a Toronto Police officer suggested that "women should avoid dressing like sluts" as a precaution against sexual assault.
Wednesday's event was hosted by UNLV's Campus Advocacy Resource and Empowerment advocates and in conjunction with Sexual Awareness Month in April.
Students chanted, "My body, my choice. Their body, their choice," as they made their way around the student union.
Others who marched spoke about the importance of taking power in their sexuality.
"To me, this march is about sexual liberation and the ability to be proud of being a sexual being," Eden Alem, 20, said. "That doesn't mean people should disrespect one another."
Amanda Mraz, 20, said she once had a teacher tell her that her breasts were too large for the shirt she was wearing and that she was sending the wrong message to boys in her class.
"It happens every day," Mraz said. "So many people participate in victim-blaming."
After the march, students were invited to speak about their own experiences with sexual assault and rape.
Angel Maiorano, 18, spoke out about how he was sexually assaulted when he was 8 years old by a woman. "When children are innocent they have no idea what's going on," Maiorano said. "That's why it's important to listen to them."
Others spoke about memories that remain forever etched in their minds.
"This pain rests in your soul and you will never forget it," one student said.
Contact Sandy Lopez at slopez@reviewjournal.com or 702-383-4686. Follow @JournalismSandy on Twitter.