UNLV, University of Sydney to collaborate on gambling research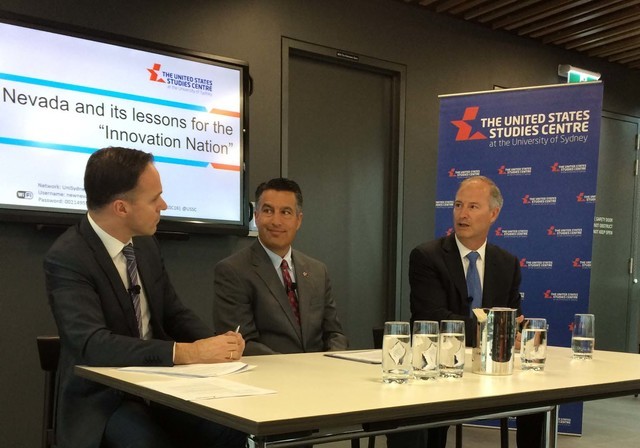 CARSON CITY — UNLV and the University of Sydney plan to collaborate on interactive gambling research including the study of addiction, Gov. Brian Sandoval announced on Monday in a memorandum of understanding between the two universities.
Sandoval was in Sydney while on a two-week trade mission to Australia.
The agreement was signed by Dr. Bo Bernhard, executive director of UNLV's International Gaming Institute, and Alex Blaszczynski of the University of Sydney's Gambling Treatment Clinic and Research Unit.
"As our state takes leadership of the emerging interactive gaming industry, it is important that this new segment be as accountable and regulated as the traditional gaming industry is in Nevada," Sandoval said in a statement.
"In order to maintain the integrity of this sport, those who are participating, both from a user and provider standpoint, must be held to the same high standard that we enforce on our casino floors."
Sandoval said partnership between the two universities "will help to ensure that those who seek to do harm to the interactive gaming industry are better prevented and that those who might be experiencing an addiction to this entertainment are better identified and assisted."