Vegas Vanguard Percussion takes silver at world championships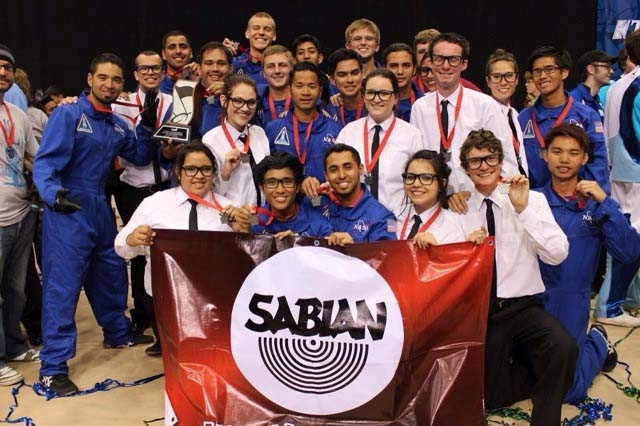 Brian Howerton sighed as the judges named the bronze medalist at the Percussion World Championships late Friday night.
"Thank God it's not third," the coach thought to himself after the competition in Dayton, Ohio.
Howerton's independent team of 23 Las Vegas Valley high school and college students, Vegas Vanguard Percussion, had placed third two years running, unable to break through the bronze barrier at the competition, where teams perform short, choreographed routines incorporating mobile percussion instruments with theater on a basketball court-sized floor.
Each team is allowed to use synthesizers and video projectors to augment their percussion instruments in themed performances. The rules are few. But they must get all of the equipment and musicians on and off the stage in nine minutes.
In front of about 4,000 people Friday, Vegas Vanguard broke free of its bronze streak, taking silver and missing gold by 2 points, scoring 93.5 out of 100.
The team's show, "Ascend," chronicled the tragedy of the 1986 space shuttle Challenger explosion, opening with the audio recording of the systems check between Houston and the shuttle before takeoff, which NASA provided to Howerton with replica astronaut jumpsuits.
"Silver is never something to hang our heads about," Howerton told his team after the award ceremony.
Leaders of Winter Guard International, organizer of the championships, told Howerton the same thing. The young team has competed at the world championships three years and won medals every time. In the competition's quarter-century run, that is unheard of for a rookie team, Howerton said.
"We are fortunate to learn and medal at the same time," he said. "It makes us push harder."
An Alabama team, Brookwood Independent, took first place. Third place went to the previous year's winner, Spirit of America Percussion Ensemble, from Orleans, Mass.
Contact reporter Trevon Milliard at tmilliard@reviewjournal.com or 702-383-0279.