Visits to see dad in jail led to UNLV criminal justice Ph.D.
Updated May 30, 2018 - 1:26 pm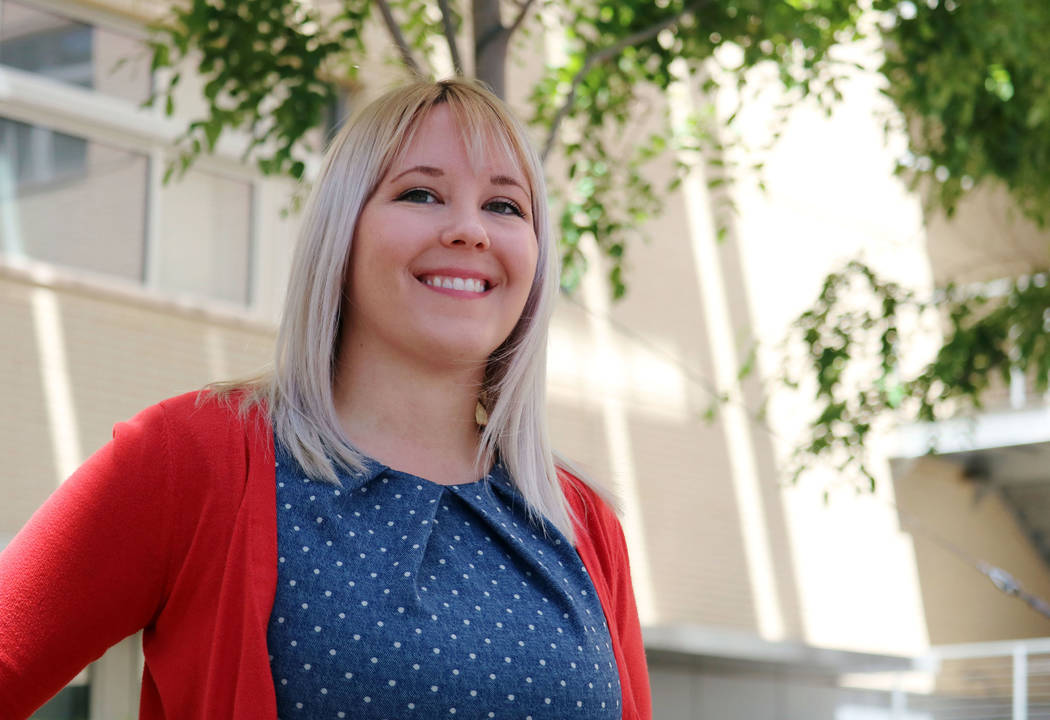 Breanna Boppre joined her father onstage two years ago for his birthday.
In celebration of the day, the father-daughter duo sang "Make it Last" — a rock ballad that had become their song over the years she visited him in prison.
"The whole premise of that song is that you can blink your eyes too fast, and your life is gone," said Scott Schlingheyde, Boppre's father. "And you're looking at missed opportunities, or whatever the case may be. It's fitting for me to tell her to make all this time count, and to make it last."
She took his advice.
Boppre, 30, graduated this month from UNLV with a Ph.D. in criminal justice. She crossed the Thomas & Mack Center stage having earned the title of "outstanding graduate," as well as a 3.98 grade point average.
She's also the first student to graduate with her doctorate from the program that the university began three years ago.
"I'm super proud of her for being so resilient," said Emily Salisbury, an associate professor of criminal justice at UNLV and Boppre's dissertation chair. "This is a woman who has experienced quite a bit of adversity in her life, and the fact that she's able to rise above, to push through and be persistent, and finish, and find opportunities for herself, has been amazing."
Boppre grew up in Dayton, a small Nevada town about 20 minutes outside of Carson City. She was surrounded by animals on the ranch where she lived with her great-grandparents.
Her childhood was punctuated with frequent visits to the prisons where Schlingheyde was serving time for drug-related convictions. He was in jail three times for three felonies. In his most recent stint, he served 10 years of a nine- to 29-year sentence.
"It just seemed like a normal childhood where we would go and we would play games and we would do things that kids and parents do, but it was always under this overarching bureaucratic entity that would be overseeing us," said Boppre, who now lives in Spring Valley .
Over time, she decided she wanted to make criminal justice system better.
Boppre earned a bachelor's degree in criminal justice and a minor in psychology from UNR. At UNLV, her research focused on women's pathways through the justice system, and racial differences in those pathways.
"As a whole, our prior theories in correctional research has focused on men, because they constitute 90 percent of the prison population," Boppre said. "So all these programs and theories were then generalized to women, but it doesn't really explain women's experiences or treatment needs."
Boppre will continue her research as an assistant professor at Wichita State University this fall. She hopes to broaden her research to studying family members affected by incarceration.
"It really has come full circle for me," she said of her career.
Contact Natalie Bruzda at nbruzda@reviewjournal.com or 702-477-3897. Follow @NatalieBruzda on Twitter.