Family-oriented motorcycle clubs are aimed at flouting stereotypes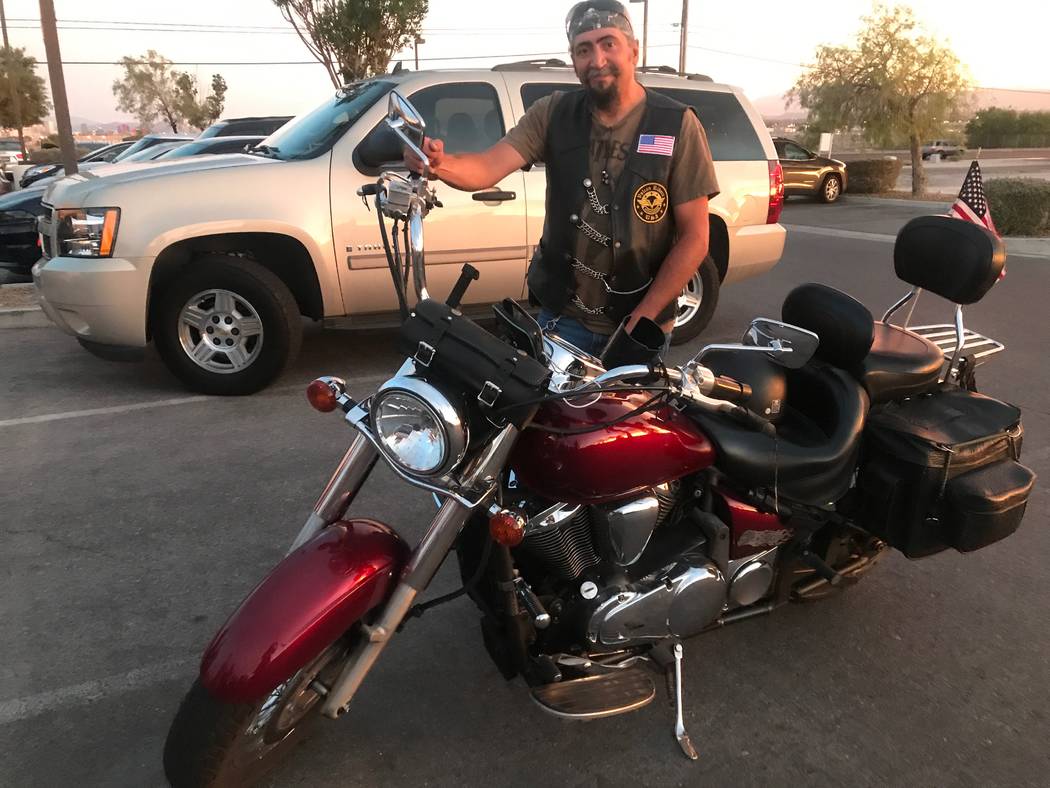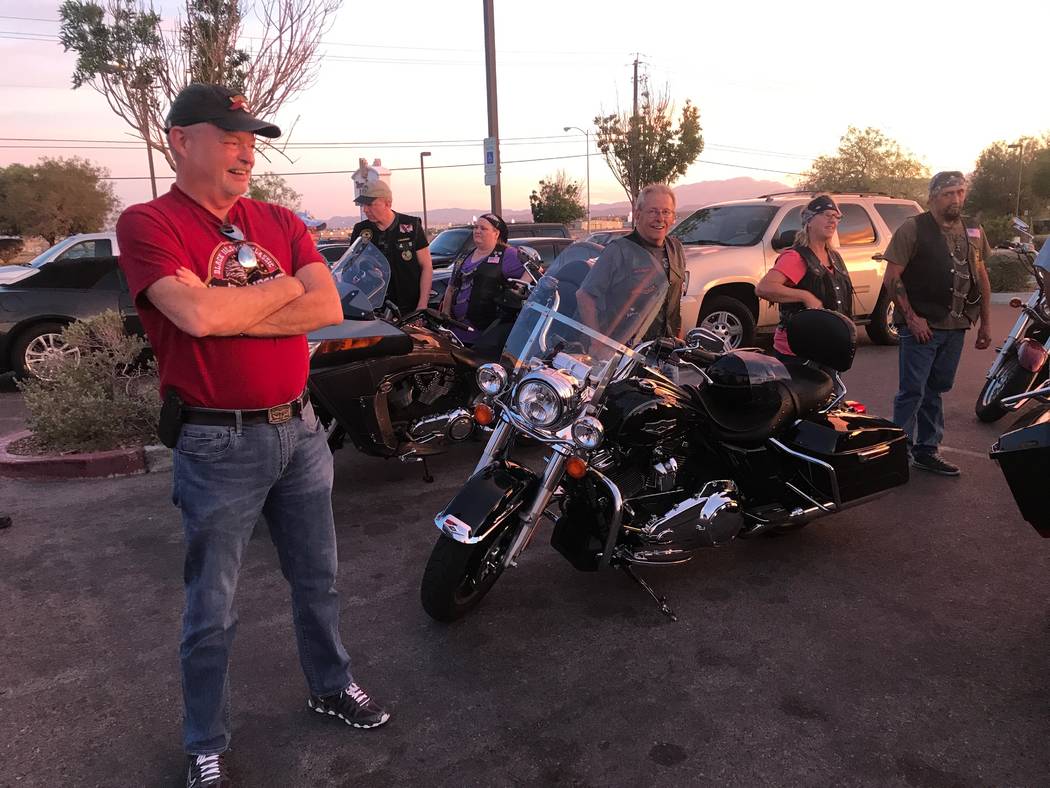 Charles "Griff" Griffith says motorcyclists are misunderstood.
"(People) just see a guy or a female on a bike with a leather vest and they assume they are in a biker gang," said Griffith, vice president of the Eagle Riders motorcycle club. "That stigma has been around for a very long time.
"We're not the biker image; we're just normal guys out there that ride bikes. It's our passion."
The Eagle Riders, founded in July 2014 and formerly Eagle Riders 518, was formed out of a bike-rental shop in the southwest valley by an employee who worked there, Griffith said. The club started with a few people but quickly grew. Its members were meeting to ride every weekend, he said.
When management at the store changed, the club branched off, Griffith said. The club is member of the nonprofit American Motorcyclist Association.
The Eagle Riders is a family-oriented motorcycle club, which means members "don't have too many biases," Griffith said. Men and women of all ages and skill levels are welcome to join in rides, according to the club's website.
Griffith said members are not allowed to discuss club operations with nonmembers, including information about how many people participate. Club rules also protect the identities of some members.
"Some employers think of gangs when they think of motorcycle clubs," he said. "We have some people from all walks of life. We're not involved in none of that crap. We're just there to ride."
Grifitth said there are three major types of motorcycle clubs: outlaw bikers (also known as 1-percenters), traditional motorcyclists and family-oriented clubs. Eagle Riders is a family-oriented group, he said.
Traditional riders are similar to family-oriented clubs, but they wear a bottom rocker or patch on their leather vests (also known as cuts) to indicate where they are from, he said. Family-oriented clubs have two patches on their vests and a top rocker, Griffith said.
Motorcycle clubs typically have more rules than riding clubs, Griffith said.
"They don't have the loyalty to the patch," Griffith said. "They can come, and they can go. In a motorcycle club, you're loyal."
The Vegas Vulcan Riders is a riding club that meets mothly in North Las Vegas. It was created in June 2001, according to founder and original member Sam Brown. It is a part of a national association that also has members from Arizona, Texas, California and Canada.
"The whole point was to make friends," Brown said. "… The type of bike is unimportant. It's the friends that you ride with that's important. I don't care if you want to paint your bike pink with purple polka dots. It doesn't matter as long as you ride."
The Vegas Vulcan Riders has about 25 members. It costs $35 annually for members and $20 for passengers (those who are not driving their own motorcycle) to join the club. It meets every second Thursday of the month at a North Las Vegas lounge and hold rides weekly , club President Steve Marquez said. Both the Eagle Riders and Vegas Vulcan Riders rely on social media, specifically meetup.com, to connect with others and spread the word about their clubs.
There's still a negative stigma attached to the vests worn by motorcyclists, both groups said. Marquez said that vests were historically used for protection, but they also carried a sense of identity for clubs.
"There's quite a few establishments that don't like us wearing it in their establishments or casinos," Griffith said. "They feel like a vest is a gang, and if they come in they will start issues. A lot of establishments don't want to do any business with us."
In addition to hosting rides throughout the country, the Eagle Riders and Vegas Vulcan Riders are involved with charity efforts in the community.
Members of both groups said Las Vegas is an especially dangerous city to ride in. "Cagers" — a derogatory term for motorists in four-wheel vehicles who "don't pay attention to what's going on" — are a big problem in Las Vegas and in Florida, Griffith said.
Griffith said he was injured when a motorist didn't stop as he was attempting to merge onto the freeway.
"I had to lay my bike down (to avoid getting hit), and I hurt my ankle."
On a recent Saturday morning, the Eagle Riders rode in memory of one of its original members who was hit and killed two years ago, Brown said.
Regardless of the types of club, members agree that having a community of people who enjoy riding is the most important aspect.
"It's a lot more fun if you have other people to ride with," Brown said. "These are my brothers and sisters."
Contact Kailyn Brown at kbrown@viewnews.com or 702-387-5233. Follow @kailynhype on Twitter.
More information
Eagle Riders: eagleridersmclv.com
Vegas Vulcan Riders: meetup.com/VegasVulcanRiders
Why people ride
"I enjoy the freedom. The speed of the bike. The adrenaline. The wind in your face." — Mac McGregor, vice president of Vegas Vulcan Riders
"The freedom. To get on the open highway. It's beautiful. I guess you can call it my religion. It's where I find peace." — Pete Martinez, Vegas Vulcan Riders member
"When I found out there was more women and it wasn't just a group of guys, it got me interested." — Vegas Vulcan Riders member Sharon Bajorek, of the southwest valley.
"You get a whole different perspective than when you're in a car. You see more. You smell more. The air is different." — Vegas Vulcan Riders member Deedee Shilling, of North Las Vegas
"It's just the passion. The wind in your face. The open road. Summertime, it sucks out here. It's freaking hot, but we have months when it's so freaking awesome out here and you get out there and just ride." — Eagle Riders member Charles Griffith