Floridians fleeing Irma find refuge in Las Vegas
September 8, 2017 - 5:55 am
Updated September 8, 2017 - 5:44 pm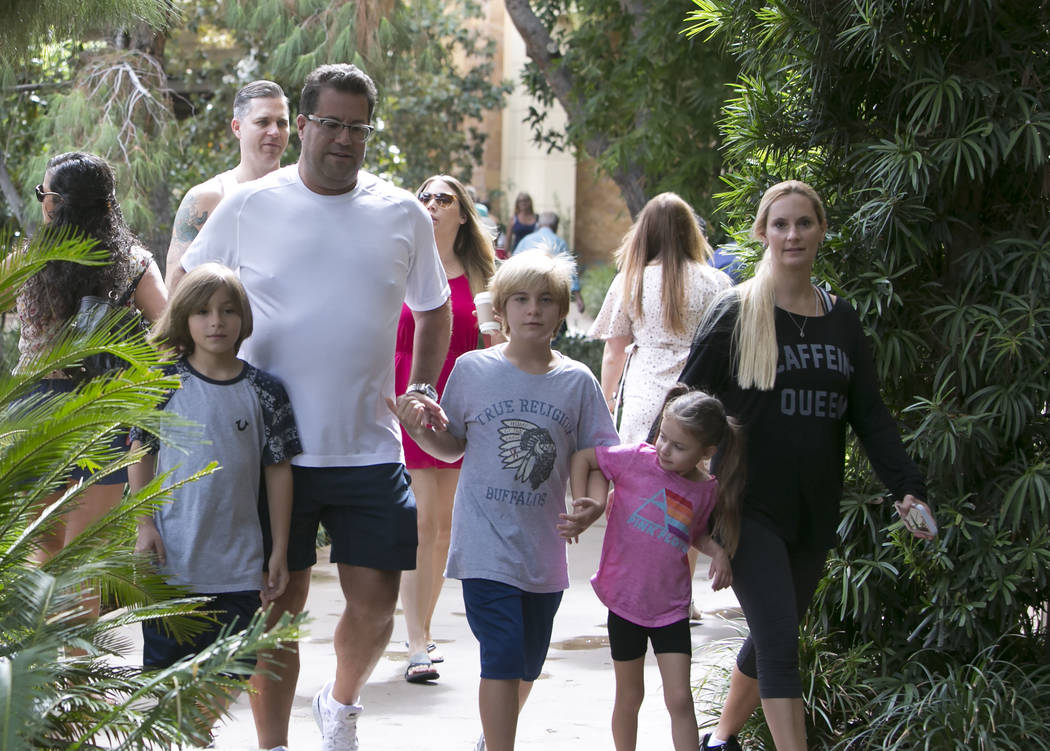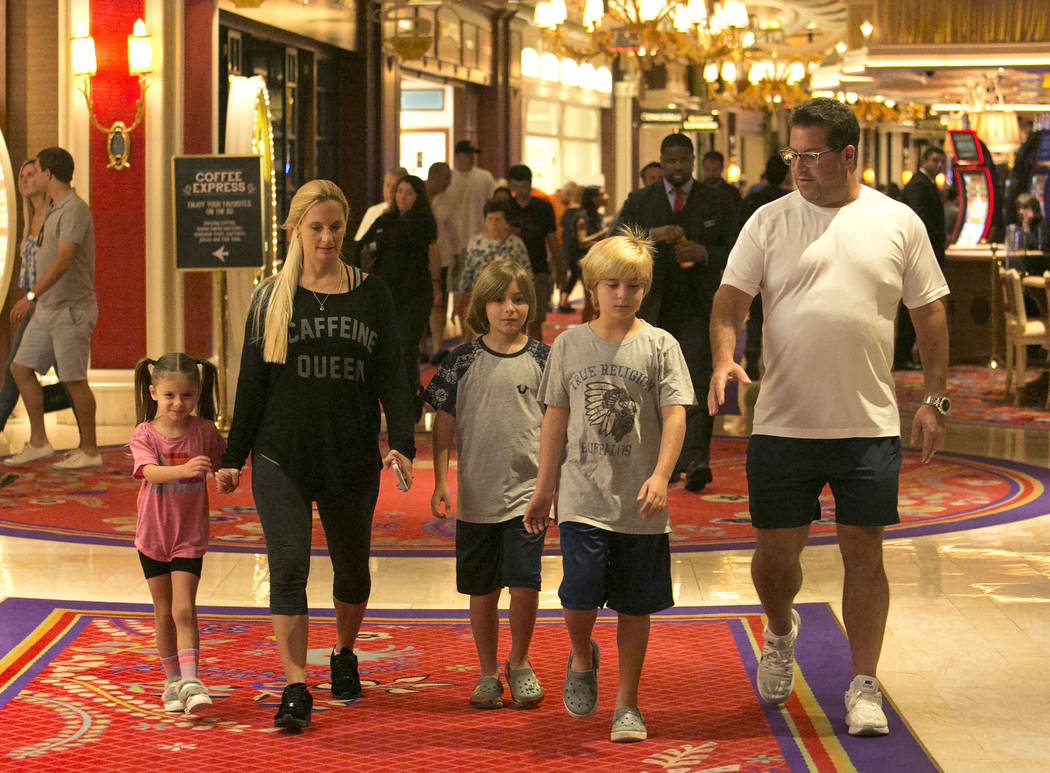 As Hurricane Irma barreled toward Florida early Friday, exhausted Floridians shuffled into the McCarran International Airport baggage claim area, dragging their suitcases, children and pets along with them.
"I lived through Andrew, and I never want to go through something like that again," Tammy Dorfman, a Miami native, said as she wrangled her three children and their grandparents. She was in the 11th grade when Hurricane Andrew tore through the state in 1992.
Dorfman and most of her family arrived in Las Vegas about 2:30 a.m. Friday after waiting four hours at Miami International Airport and three hours on the runway and then spending another five-and-a-half hours in the air.
"We were so desperate, we would have got on any flight to anywhere just to get out of there," she said. Her children, unfazed by more than 12 hours of travel, were more excited than scared. One said he hoped the hurricane would "knock down" their school.
After arriving at the airport in Miami, Dorfman's family was split up. Her husband ended up in Dallas, her parents in New Orleans.
Adrian Wilde arrived at McCarran an hour earlier with his wife, two children and their dog, Leela. He said they're staying in Las Vegas for five days — at least. They boarded up their home in Fort Lauderdale and evacuated, but he said there are a lot of people staying to ride out the storm.
"There's a mix of people who are not even aware of what's coming and people who have already left," he said.
Farah Abassi and her husband left at the last minute from Miami with their son and her service dog, Ivy. She said her husband, who owns a business, is working to get his employees on flights out of Florida as well.
Abassi said she saw hundreds of dogs at the Miami airport. "As many dogs as people." She said many people in Miami already had left, but many others still were trying to leave, despite canceled flights and heavy traffic.
Ramiro Ramos came to Las Vegas alone from Hollywood Beach.
"Everyone's safe and out of there. My family's safe, so I thought I'd come back here," he said. Ramos was in Las Vegas last week for a bachelor party. This time, he's going to visit the Grand Canyon and Mount Charleston.
Most people said they only brought the clothes they'll need for a week. Back home, they boarded up their houses or are hoping the impact glass on their windows will hold.
Ramos brought his laptop and his iPad. Dorfman brought some family photos and let her kids each pick one important item to bring with them.
"It's an important lesson: Things are replaceable. People are not."
Kimberly Estrada, 17, left Fort Myers to visit her boyfriend, who's stationed in California. She said she was worried for her parents, who stayed behind and boarded up their house.
"I'm nervous I'm going to see everything flooded when I get back," she said.
Dorfman said she was afraid she wouldn't have a house to go back to after the hurricane passes. Abassi trusts the impact glass on her windows, but she is afraid the electricity will go out. Ramos is "ready for whatever," he said, as long as his family is safe.
"I'm not worried," Wilde said. "Scared? I would be scared if I was still there."
Contact Max Michor at mmichor@reviewjournal.com. Follow @MaxMichor on Twitter.