Henderson Council issues conditional permit to allow tattoo artist to set up shop at Galleria at Sunset
November 10, 2016 - 5:00 am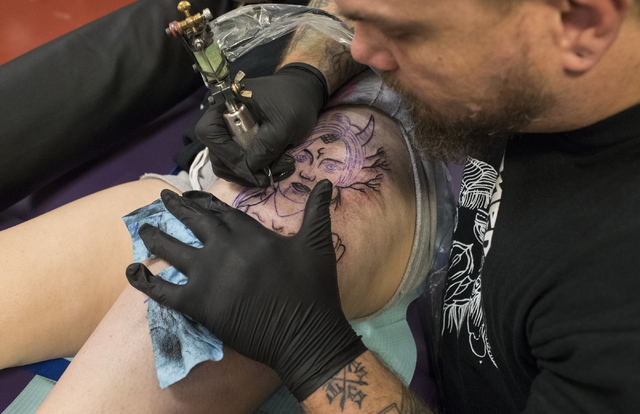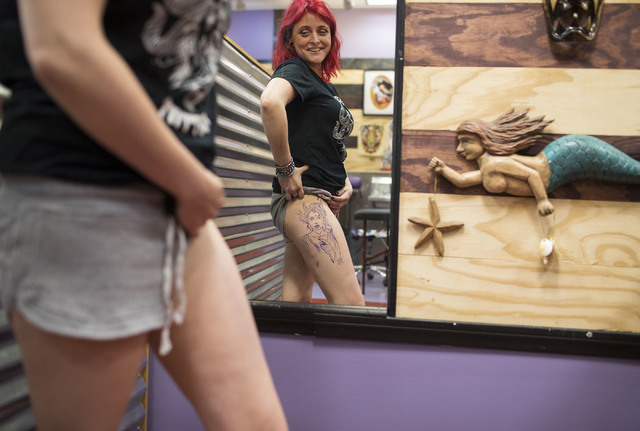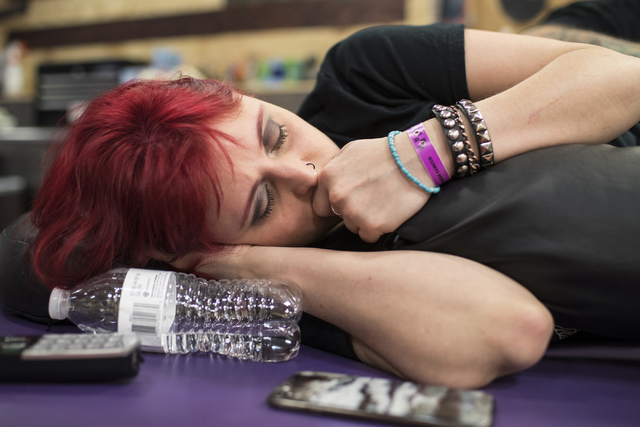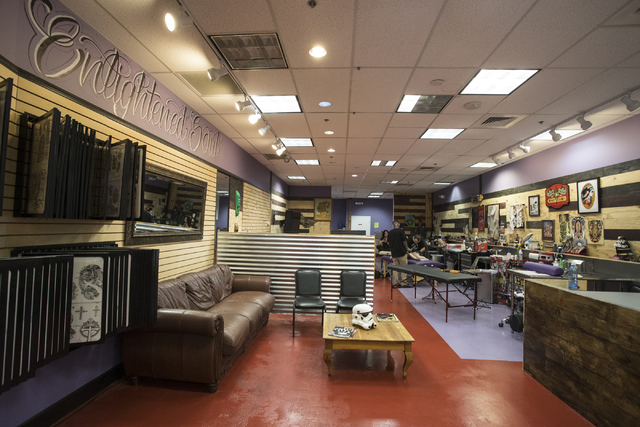 On a leap of faith, Patrick DeMarco signed a lease on a shop inside the Galleria at Sunset mall with the hope of opening a tattoo shop.
There was one problem: There was no guarantee he could actually open it. Henderson's zoning laws for tattoo parlors were written in such a way to prevent it.
"I'm a cancer survivor," DeMarco said. "I don't understand the words 'can't,' 'don't' or 'no.' If you want something badly enough, you make it happen."
After months of working to change the city zoning codes, Enlightened Soul Tattoo opened this summer inside the mall at 1300 W. Sunset Road. DeMarco went before the Henderson City Council in April, which voted unanimously to issue a conditional use permit that allowed the store to open.
Michael Tassi, the city's assistant director of community development and services, said the zoning for tattoo shops hadn't been updated in years.
"There has always been a stigma surrounding tattoo parlors," he said. "Over the years, the stigma has gone away."
However, some of the zoning codes are still in place.
DeMarco had eyed the Galleria at Sunset as a location for a shop when he moved back to Henderson in 2012.
"It's one of the best malls," he said. "I knew we would be a good fit."
He began looking at the obstacles in his way, from finding the right storefront and getting the mall's signature of approval to match what he wanted, to looking at zoning issues. DeMarco finally found the right spot and signed a lease.
"You have to have faith in yourself," he said. "I trusted my instincts and knew I had the determination and drive to get this done."
In 2015, he met with Tassi to look at what could be done.
"We drafted an ordinance to allow for the change," Tassi said. "We briefed the council, and they seem to think it was reasonable enough to approve."
After several months of construction, the store opened July 17.
This isn't DeMarco's first time opening a tattoo parlor in a mall, so he knew this could be done and that he could get enough clientele.
While living in San Diego, he saw how successful a shop could do inside a mall, even if it might mean a little hard work. But DeMarco has never shied away from fighting for what he wants and adapting to circumstances since entering the tattoo parlor industry.
He originally started his career working on cartoons, but the work was inconsistent.
"We were only working as long as the show was in season," he said. "So we would be out of work three months of the year, then hired back on."
So, he adapted his skills and worked to become a tattoo artist. After finishing an apprenticeship in Colorado and working there for a while, he moved to California, where he opened his first mall-based shop.
DeMarco relocated to Henderson to be closer to his mother, who was having health problems. Now that the shop is open, he said he is here to stay.
"We will be at this location for a very long time," he said.
In the time Enlightened Soul has been open, DeMarco has been trying to use his business to give back. Any veteran who comes into the shop can have up to two hours of tattoo work done for free.
"It's the least we can do for them," DeMarco said.
Beyond its offerings for veterans, the shop strives to be a customer-friendly environment open to anyone, including a tattoo novice.
"We get a lot of people who have been uncomfortable going to a tattoo parlor," DeMarco said. "Some have had bad experiences. We try to be everything those places aren't."
Though it took a while to get it off the ground, DeMarco said the reception has been welcoming.
"People seem to really love us," he said. "This has all been amazing."
Visit enlightenedsoultattoo.com.
To reach Henderson View reporter Michael Lyle, email mlyle@viewnews.com or call 702-387-5201. Find him on Twitter: @mjlyle.
Enlightened Soul Tattoo
Address: Inside the Galleria at Sunset mall, 1300 W. Sunset Road
Information: Visit enlightenedsoultattoo.com or call 702-982-6444.