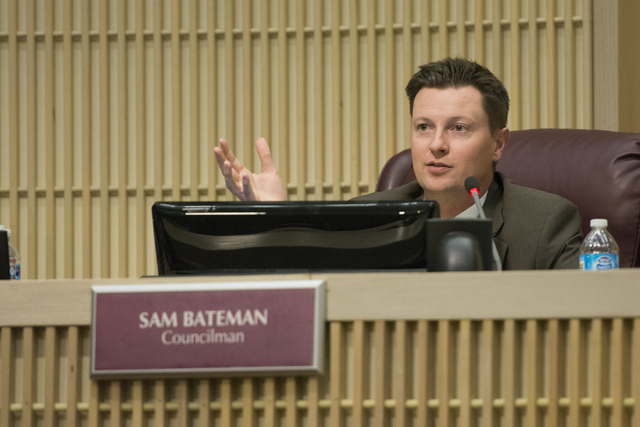 Seven people have applied as of Tuesday evening to fill the vacancy in Ward 4 on the Henderson City Council.
They are: Jeff Bargerhuff, who is retired from the financial services industry; Brenda S. Fischer, real estate broker and saleswoman with Century 21 and former city manager for Maricopa and Glendale, Arizona; Craig Rosen, community relations and professional development administrator at Desert Research Institute, a nonprofit research campus of the Nevada System of Higher Education; Paul Ford Lago, owner of A Absolutely Affordable Window Cleaning and manager at McGuire Research Services; Richard R. Rodarte, branch manager-mortgage originator at Alterra Home Loans; Daniel A. Lang, president and CEO at LGO Enterprises, Inc.; and Annette Dawson Owens, educator at Pinecrest Inspirada.
Former Ward 4 Councilman Sam Bateman resigned when he was elected to serve as the city's justice of the peace.
People can apply for the council member seat from 8 a.m. to 5 p.m. through Thursday at the city clerk's office at City Hall, 240 S. Water St.
The deadline to fill the vacancy is Jan. 16.
Contact Sandy Lopez at slopez@reviewjournal.com or 702-383-4686. Follow @JournalismSandy on Twitter.