'A well-balanced team': Henderson honors its Little League team with parade, proclaimation
Updated September 11, 2023 - 7:08 pm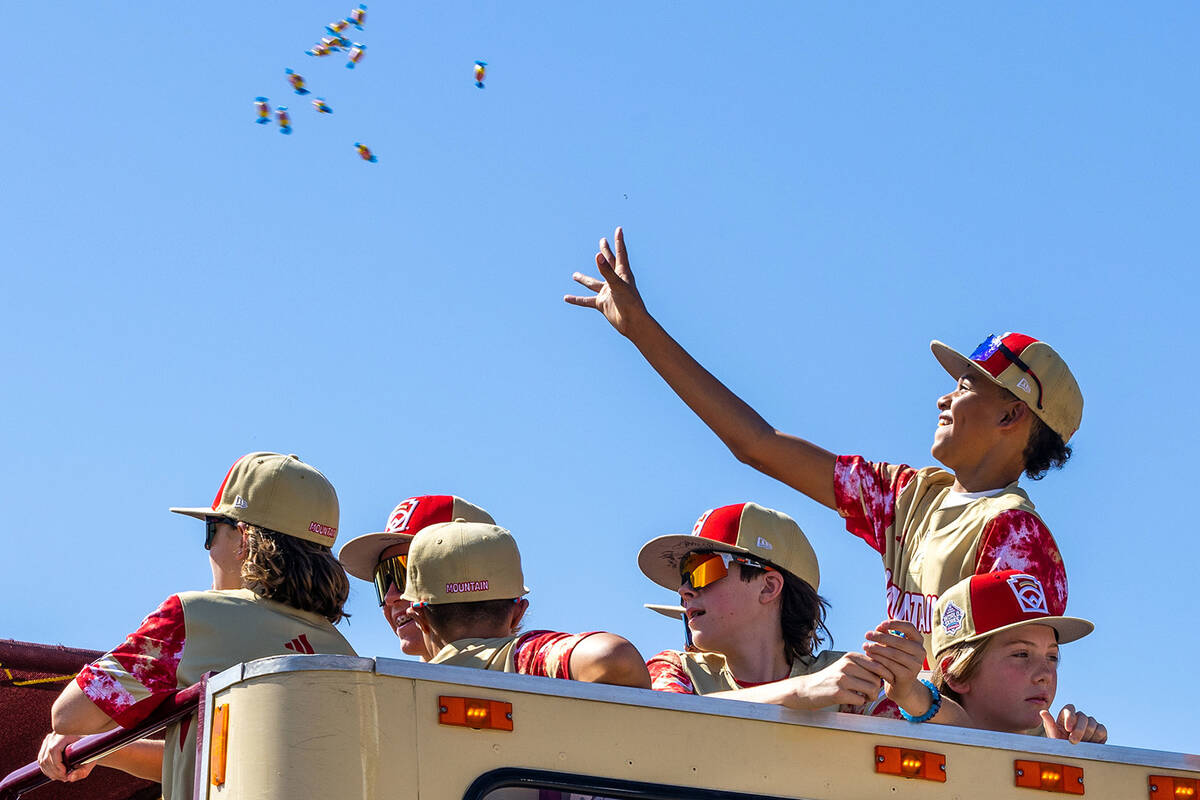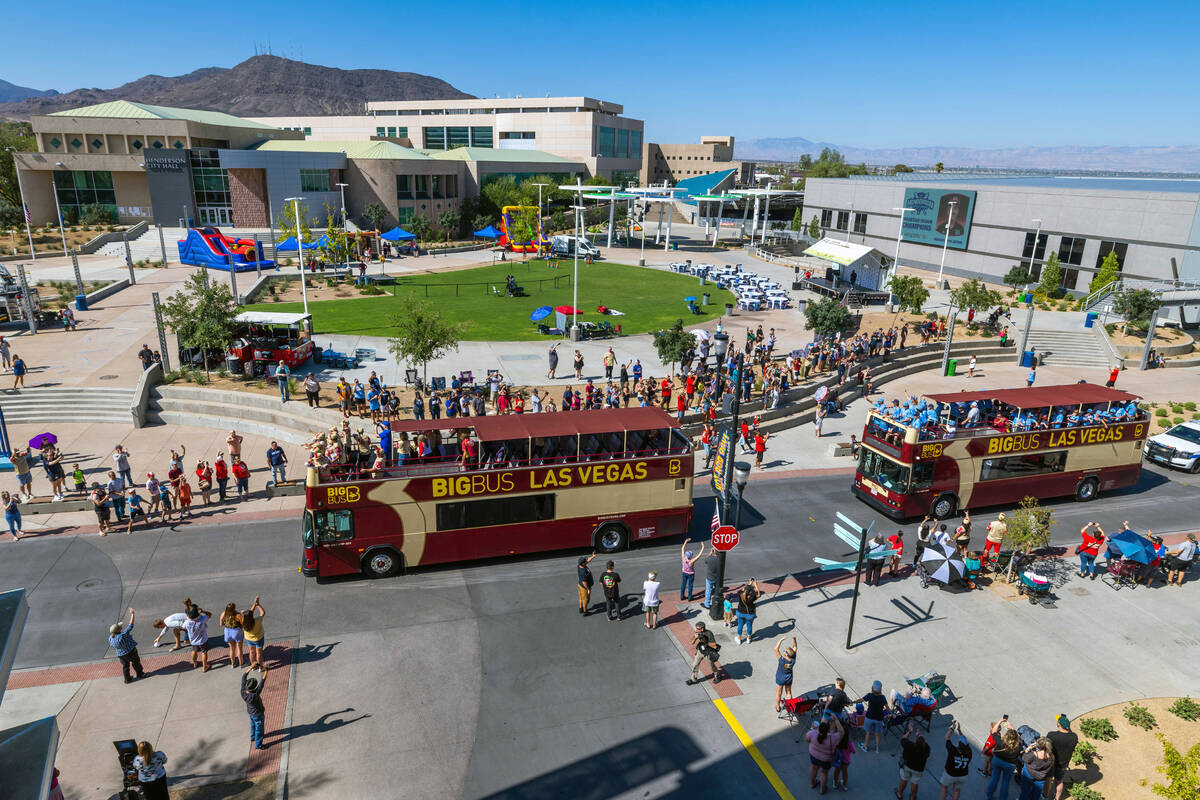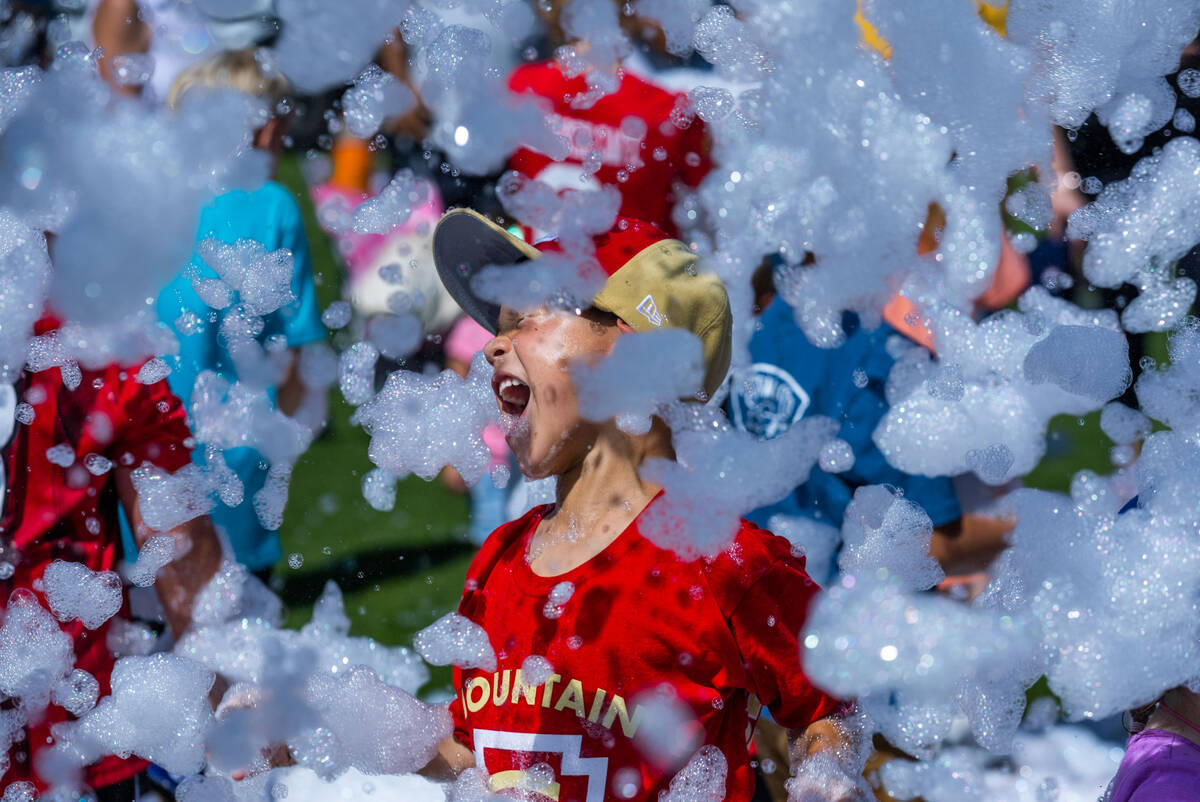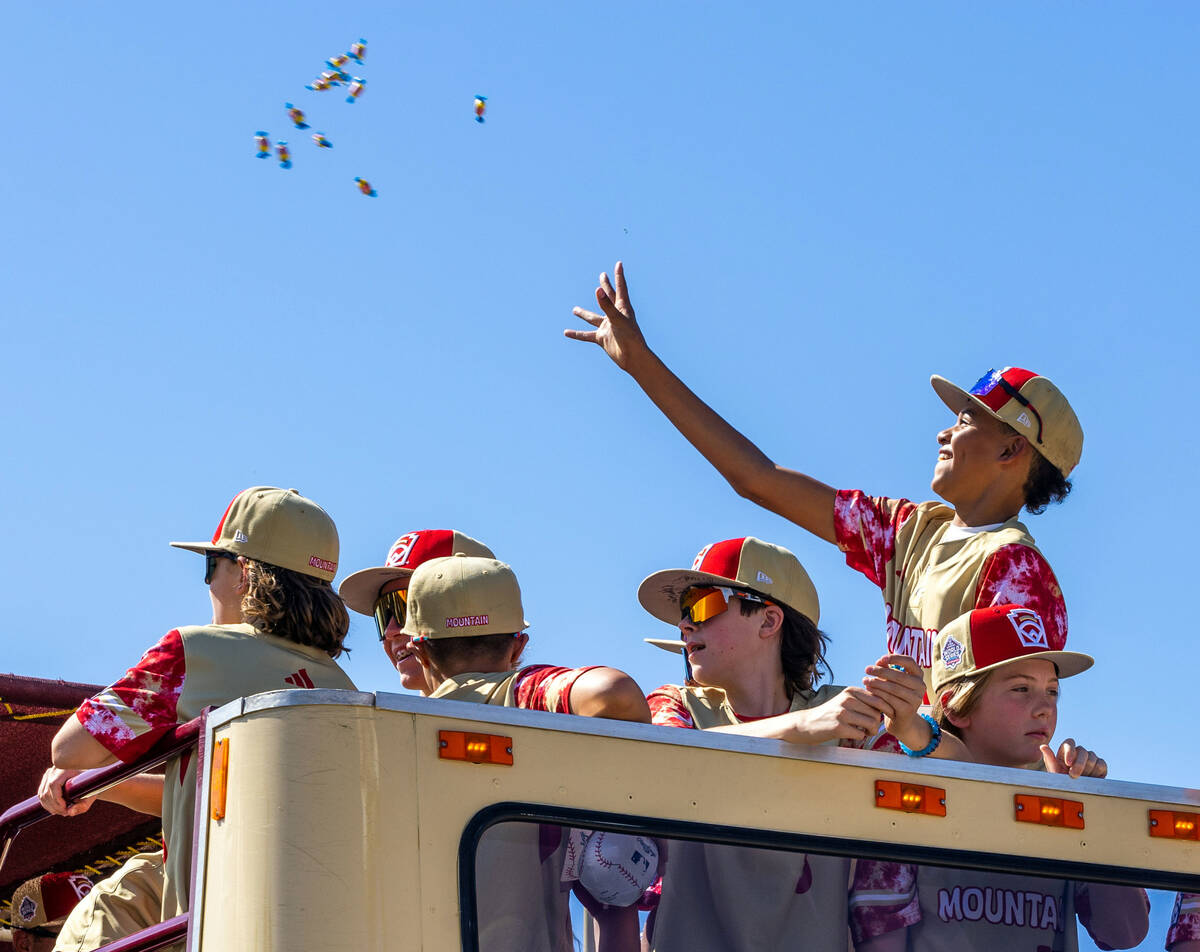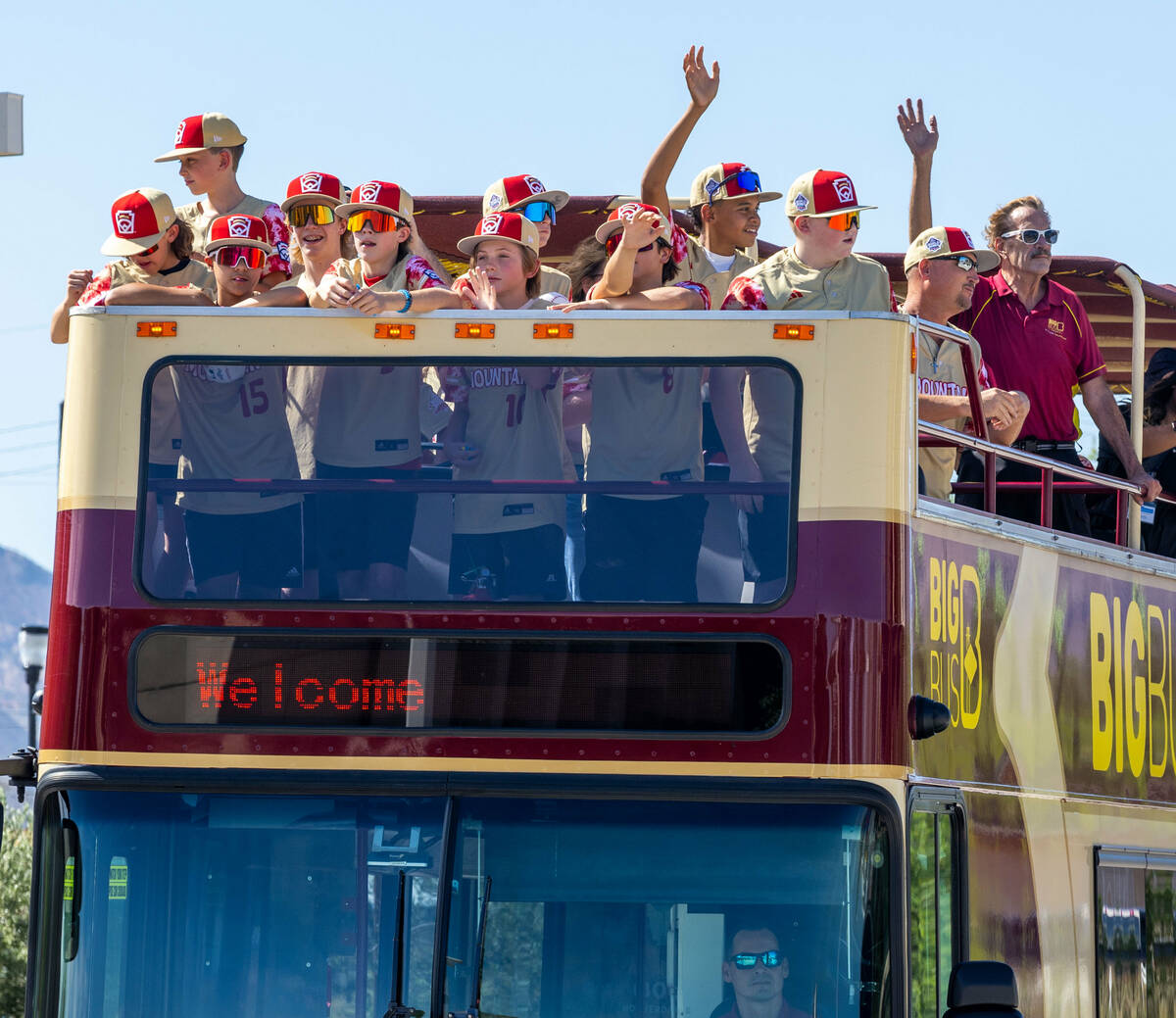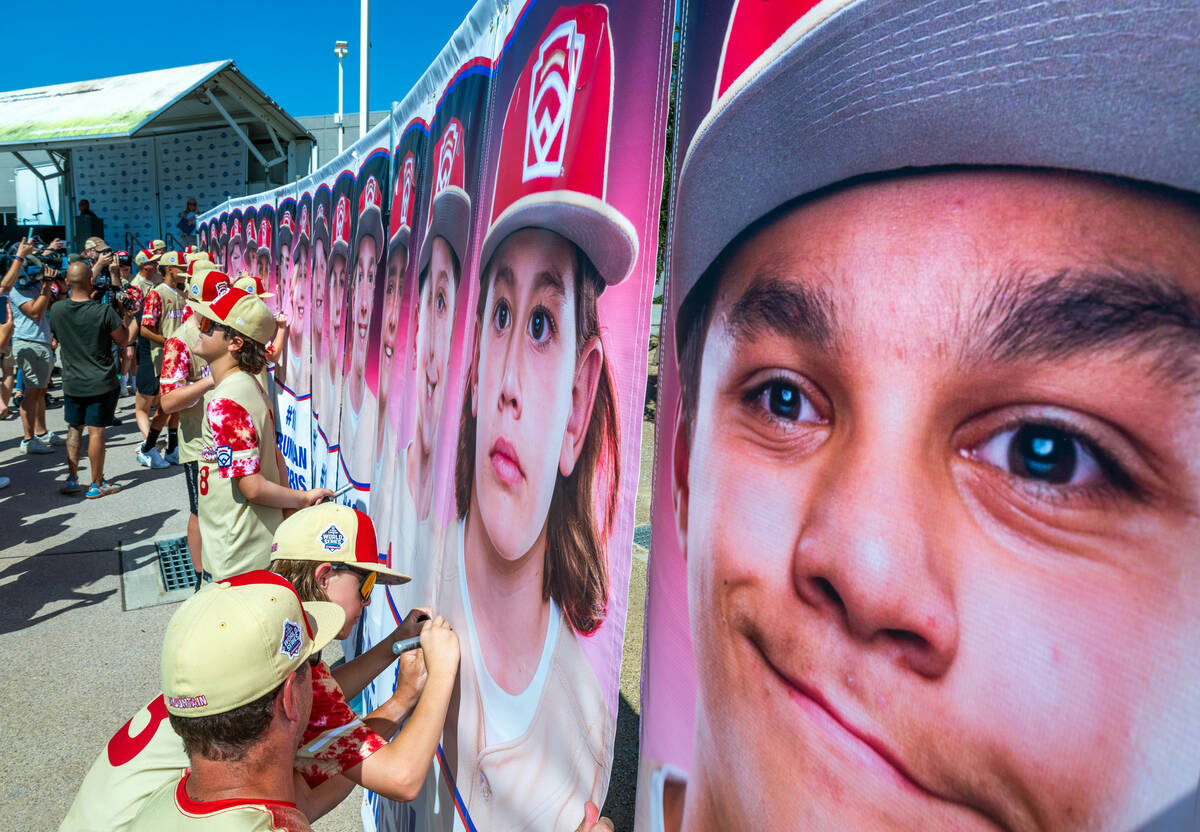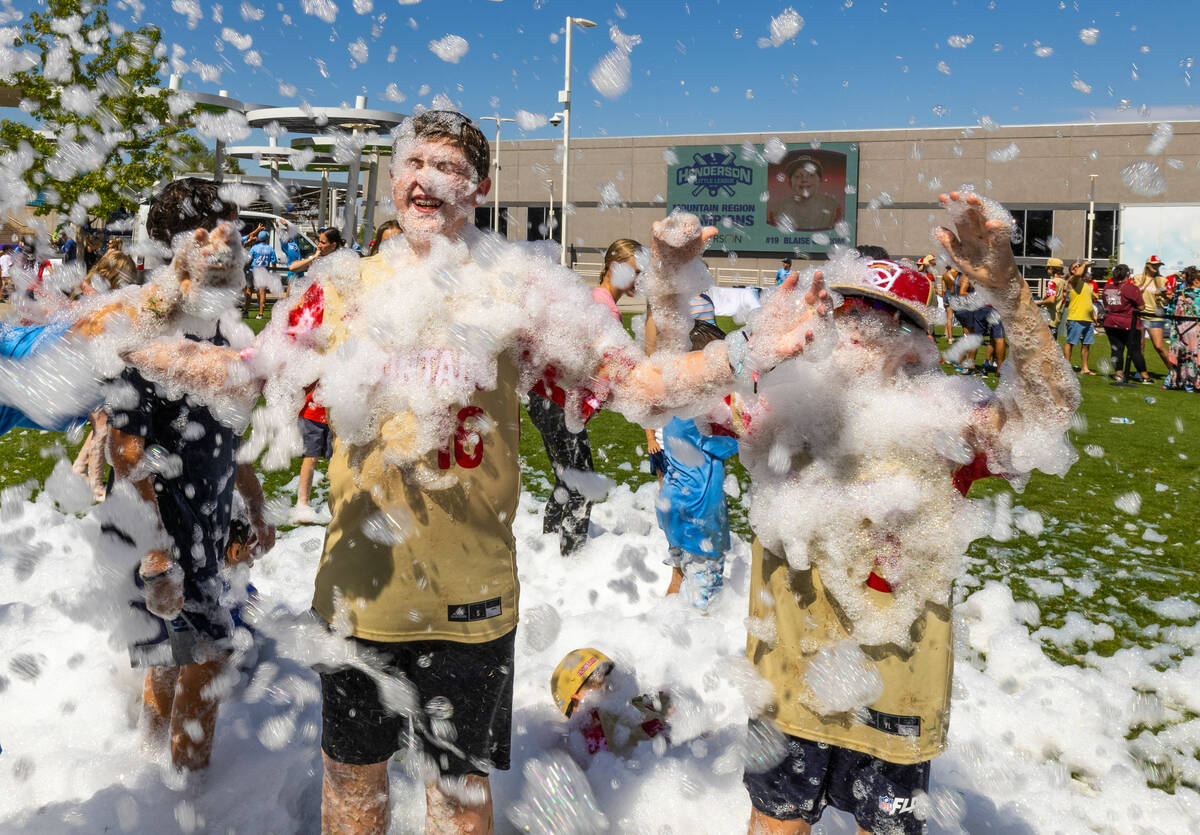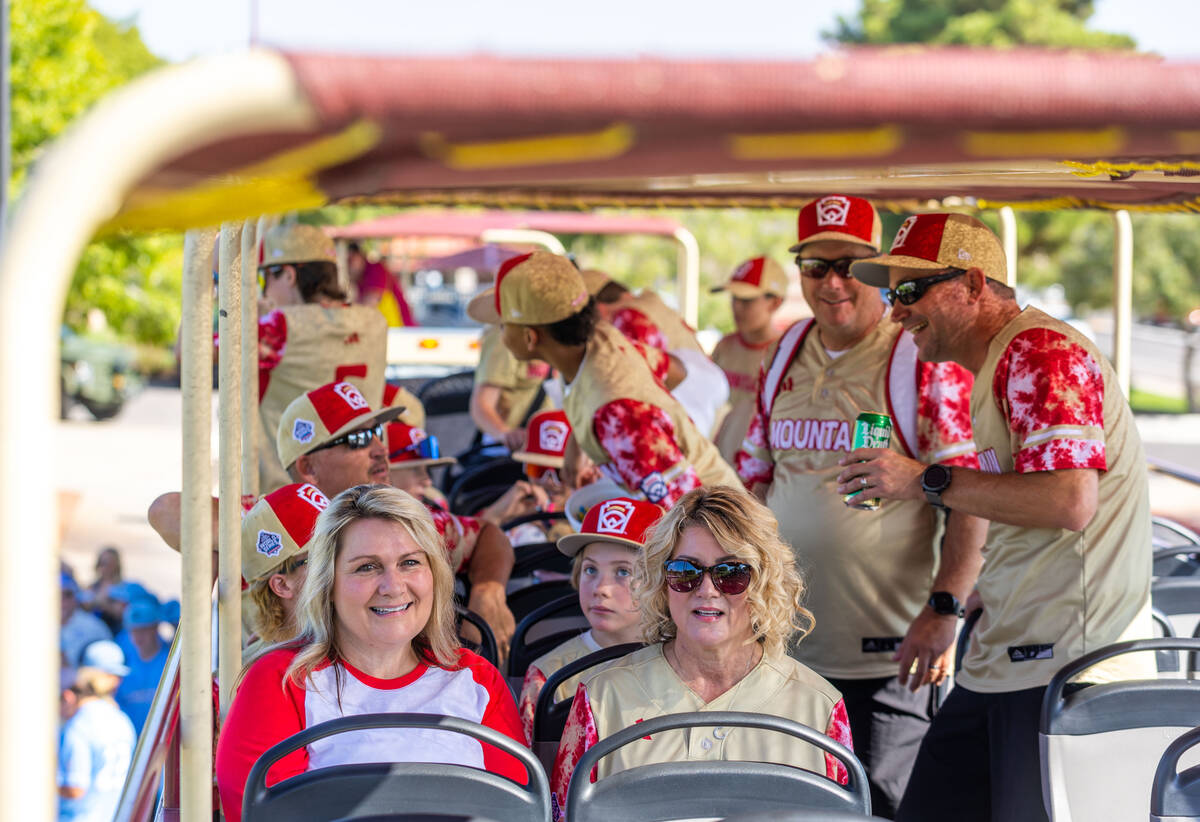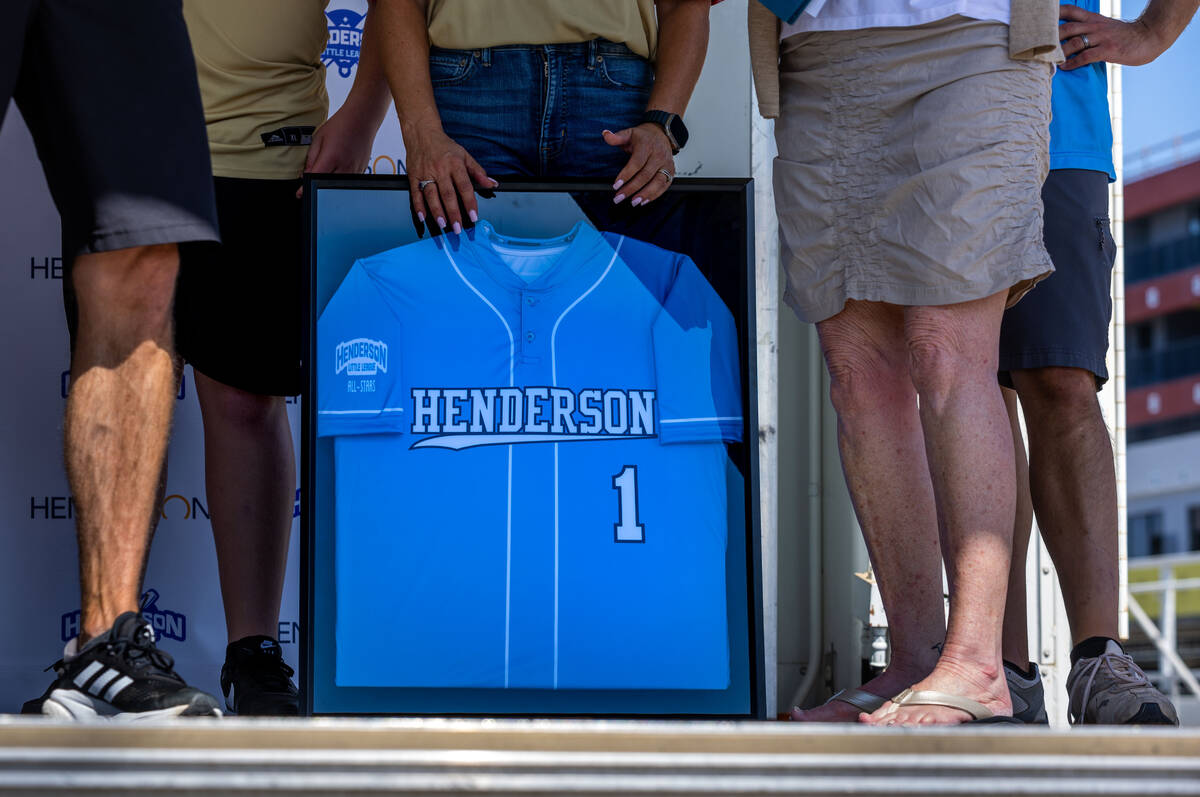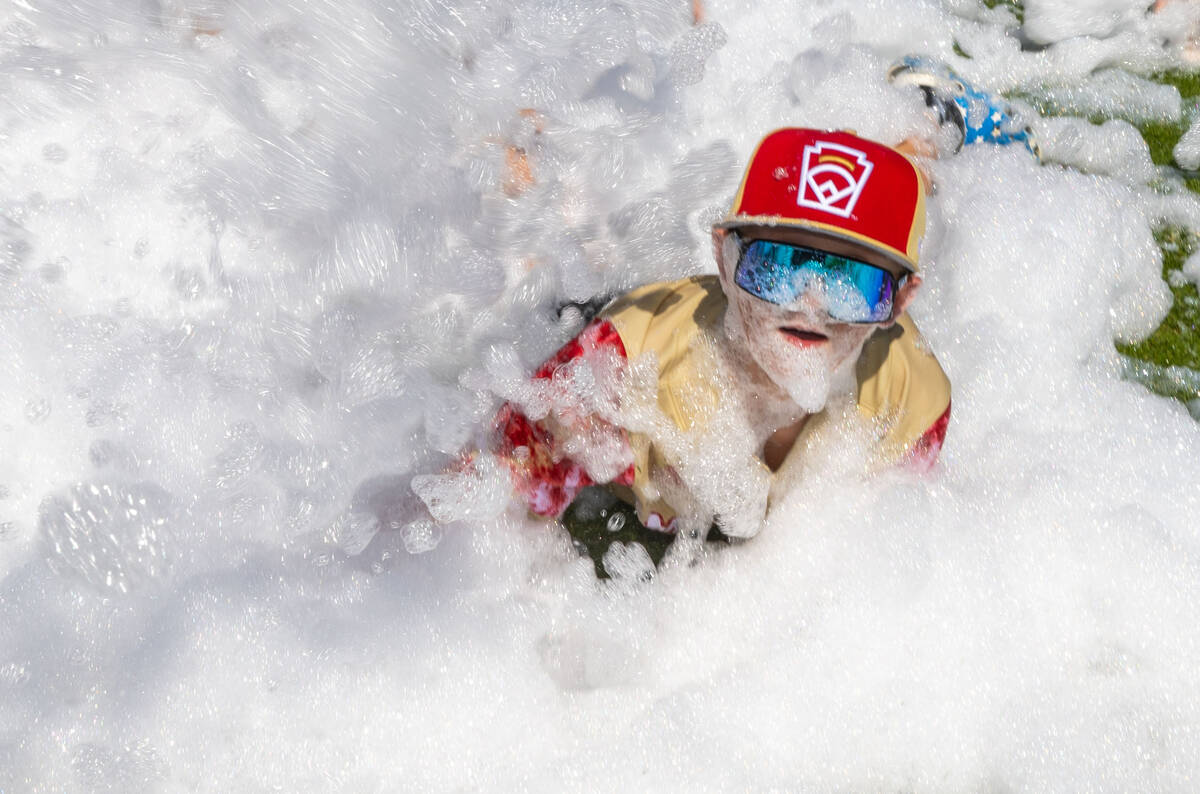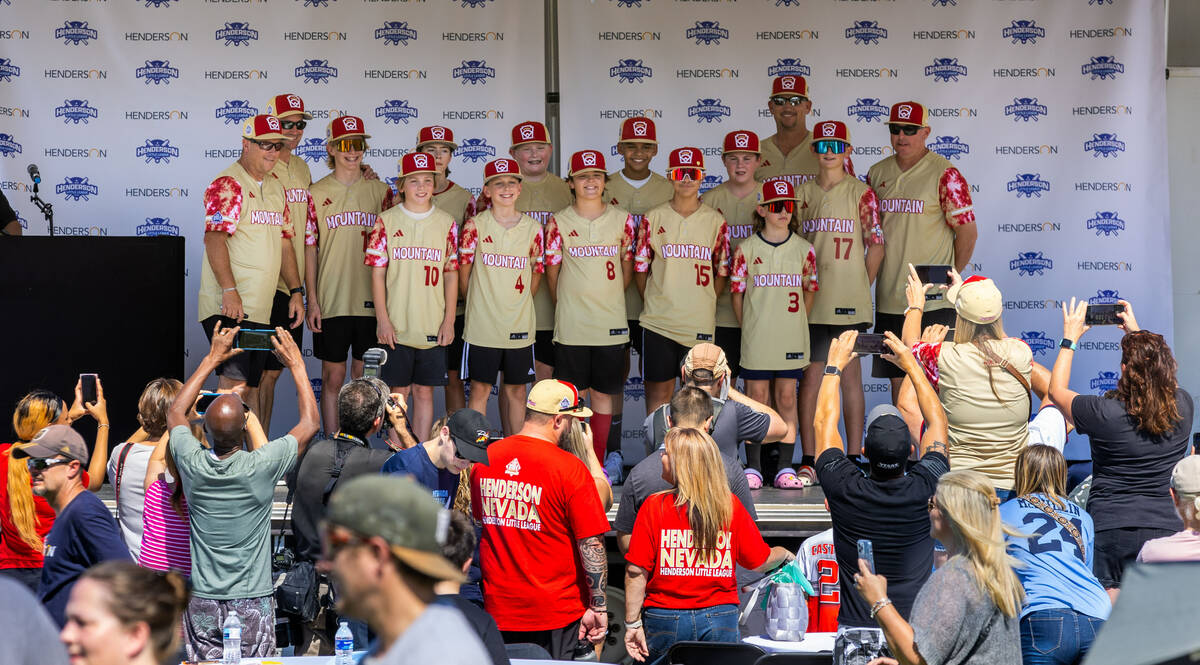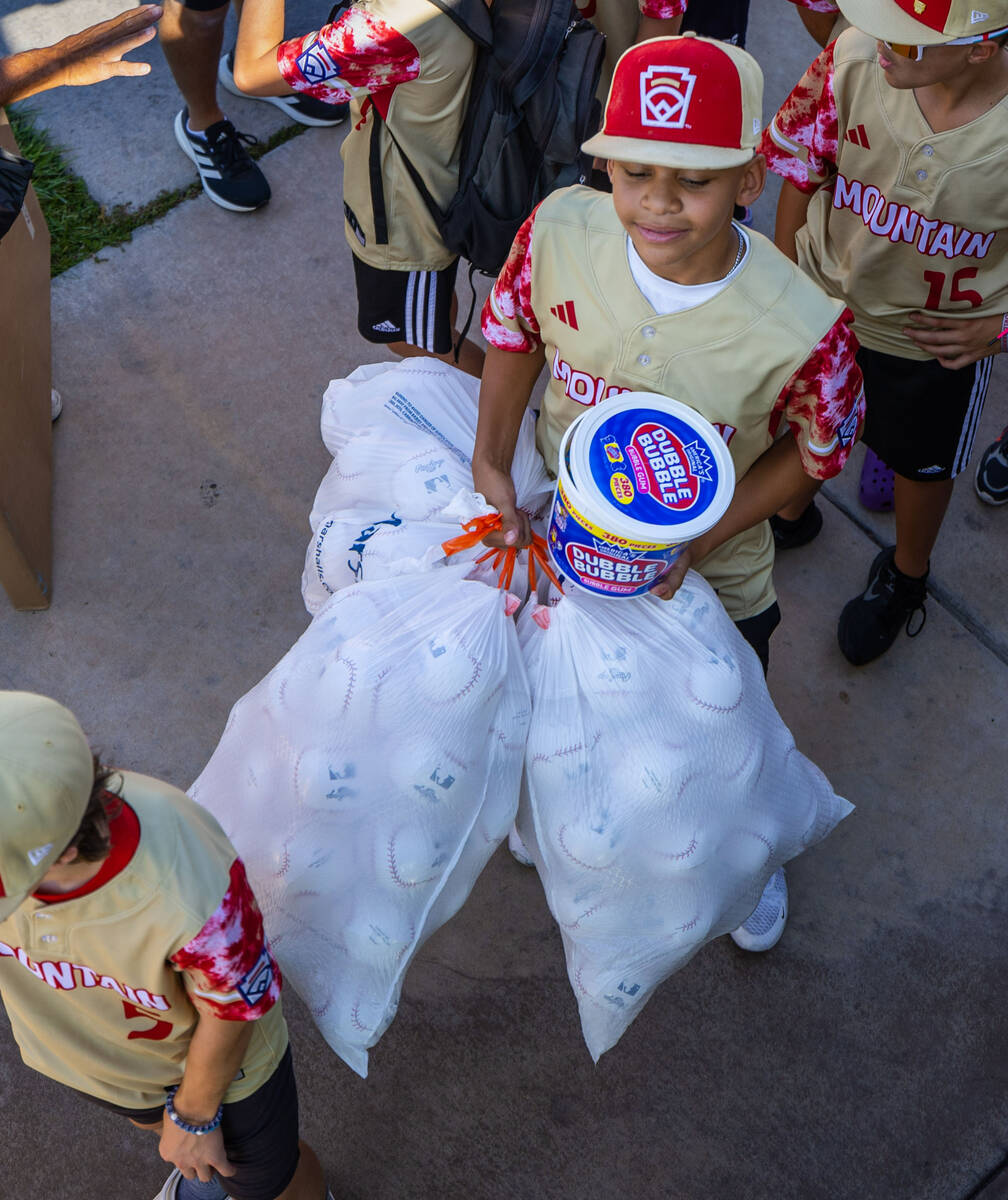 Posing with his Henderson All-Stars teammates for photos, Truman Morris recalled getting ready to play on live national television during the team's run at the Little League Baseball World Series last month.
"Before the game there's a lot of butterflies in my stomach," said Morris, who just turned 12 and played third base and left field. "But once you start playing you don't really realize you're on TV."
Morris added that his personal highlight was the double he hit in the Aug. 11 win against Utah that propelled the All-Stars into the series. "I think it's pretty sweet representing our state in the Little League World Series," he said.
Morris and his fellow All-Star players were honored by the city of Henderson in a 5 mile-long morning parade Saturday, starting from Mission Park at 551 Mission Drive, with a bus ride for the 12 boys and three coaches ending outside City Hall at Water Street Plaza downtown.
The All-Stars, only the second Nevada team to compete in the league's World Series, won the U.S. Mountain Region championship, then came up short in the international tournament following a tough 2-1 loss to a Tennessee team in Williamsport, Pa. on Aug. 22.
Still, Henderson, which went 2-2 in series play, ended up ranked the 16th best team in the world for the year.
Henderson names new Little League Day
About 200 people converged in the late summer heat on Water Plaza, where vehicles from the police and fire departments were on display, volunteers served foot-long hot dogs and kids played on inflated slides and in suds sprayed from a foam machine.
A large video screen on the adjacent America First Center showed photos of team members on a continuous loop.
The players and their coaches stood on a stage in the plaza as team manager Ryan Gifford introduced them, while Henderson Mayor Michelle Romero read a city proclamation naming Sept. 9, 2023 Henderson Little League Day.
Romero noted that local professional sports teams, businesses and individuals together donated more than $100,000 toward travel expenses so that the team's coaches and family members could attend the series games in Williamsport.
"It was so exciting for the entire community to be able to see these guys perform so well on such a national and world stage," the mayor said. "They were incredible. They were incredible sports, they were incredible sportsmen and represented Henderson like no other."
'A well-balanced team'
Gifford, 47, who played on the first Henderson Little League team when he was 11 years old, said that as they were putting the team together over the past few years "we knew that they were special, we knew that they were amazing baseball players, but they were also amazing kids."
"This is the best group of 11- and 12-year-olds that I have ever been able to associate with," he said. "And I would like to say that it all comes from them, but it is really a reflection upon their parents and their families and the community."
After the ceremony, Gifford said that he knew the team was good enough to win the Nevada state games but "once we started playing in regionals I felt pretty good about that, too. I thought we were going to make it to Williamsport just based on the talent level of the kids."
The All-Stars went far, with dominant pitching and games won based on the league's 10-run lead rule, when a team automatically wins if ahead by 10 runs.
"Most of the runs pitchers gave up (during the series) were unearned, and six of the kids in the lineup hit home runs, which is unbelievable," he said. "Top to bottom in the lineup, we were a well-balanced team."
Contact Jeff Burbank at jburbank@reviewjournal.com or 702-383-0382. Follow him @JeffBurbank2 on X.