Bicyclists make special book delivery to Henderson school — PHOTOS
Updated May 12, 2018 - 3:24 pm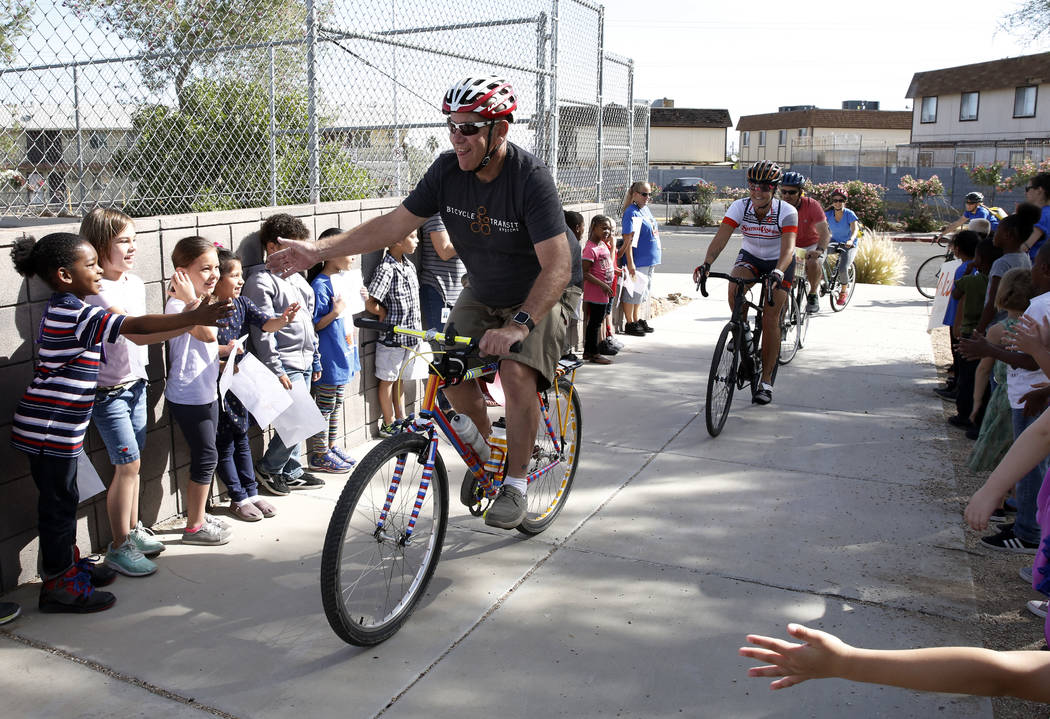 Scores of volunteer bicyclists got high fives and cheers from students Friday morning as they pedaled onto the grounds of Robert L. Taylor Elementary School in Henderson.
They were participating in the eighth annual Ride for Reading, made possible through the efforts of the Clark County School District's Safe Routes to Schools program, community partners, and volunteers. The event is designed to promote literacy and healthy living, according to a release from the school district.
Better World Books donated 2,300 books that were taken by bicyclists from McGhie's Bike Shop to the school. Students greeted and "high-fived" the bicyclists as they arrived at the school.
Each student got to pick two books to take home. The rest of the books went to the school's library.
Reading at home can improve students' literacy skills as a foundation for learning, but families may need materials for children to read.
Safe Routes to School Program coordinated the event locally through the CCSD School-Community Partnership office. Other partners included the Regional Transportation Commission of Southern Nevada, the Henderson Bicycle Advisory Committee, Breakaway Cycling, and the Southern Nevada Bike Coalition.