Chile Caliente Tacos in Henderson specializes in ceviche
October 30, 2017 - 12:47 pm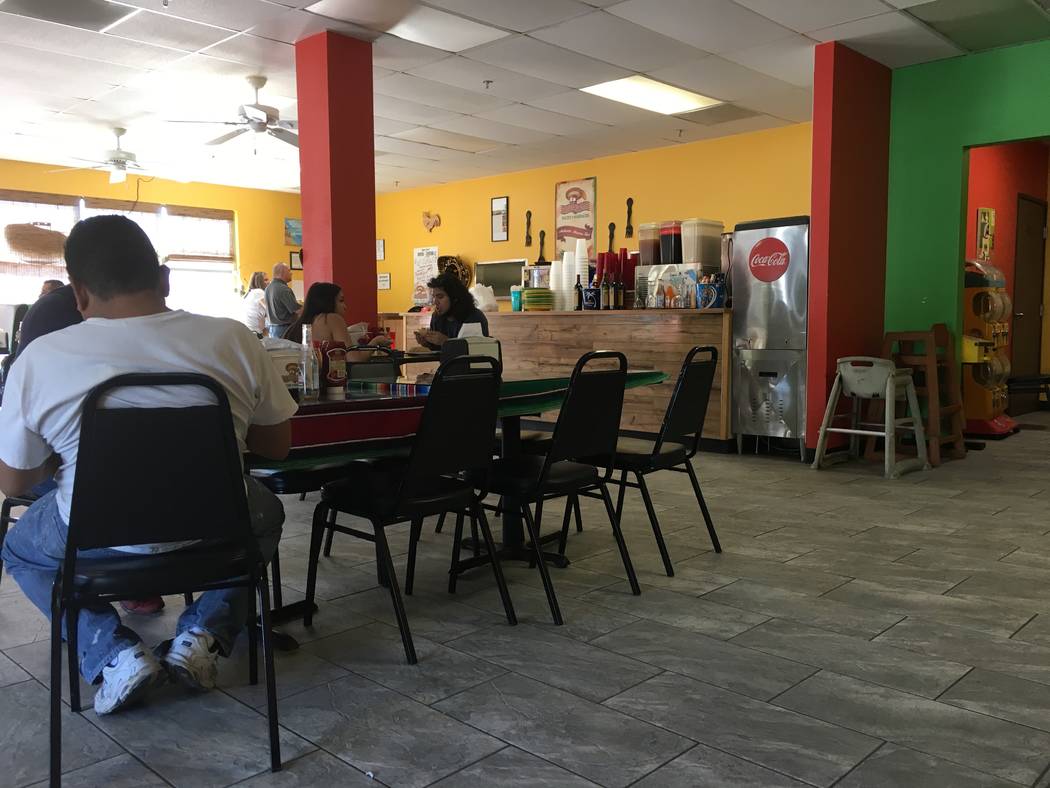 For those looking for Mexican food with a seafood flare, Chile Caliente Tacos Y Mariscos can accommodate.
The restaurant, in a shopping center off of East Russell Road, near North Stephanie Street, specializes in ceviche, a dish made from raw fish, lime, onion, cilantro and spices.
The restaurant offers molcajetes, bowls with grilled chicken and steak and chorizo, along with nopal, a cactus leaf, for $20. Bowls with shrimp, octopus, or a filet of fish and the nopal are $23. Classic Mexican dishes such as burritos and tacos go for $7-$9.
Menudo, a stew made with beef tripe and red chile broth and typically served for breakfast on weekends, is $12.
Contact Diego Mendoza-Moyers at dmendozamoyers@reviewjournal.comor call 702-383-0496. Follow @dmendozamoyers on Twitter.
Chile Caliente Tacos Y Mariscos
Where: 1017 Whitney Ranch Drive
Hours: 10 a.m-9 p.m. Mondays-Thursdays; 10 a.m.-10 p.m. Fridays; 10 a.m.-midnight Saturdays; 11 a.m.-9 p.m. Sundays
Website: chilecalientetym.com