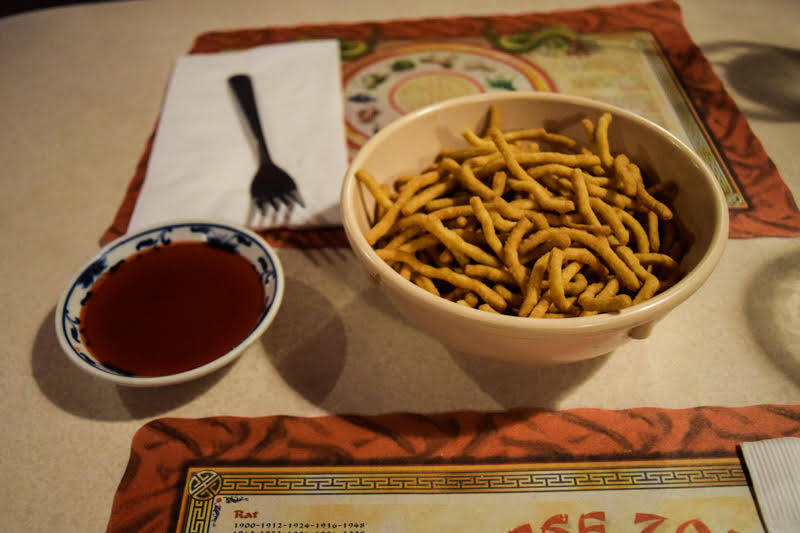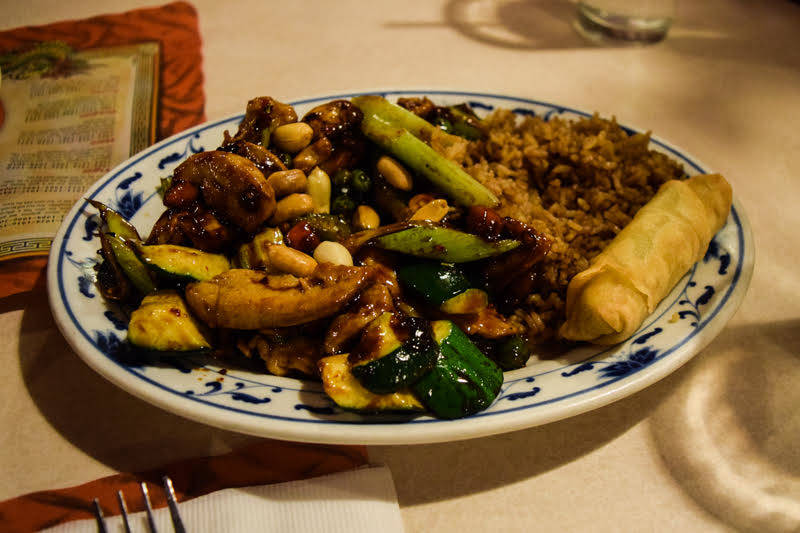 Lotus Chinese Restaurant & Lounge sits on Henderson's historic Water Street, opposite City Hall.
Lotus opened in 1994 with prices similar to today's; everything is less than $10. Owner Sarah Fung worked there as a server for 17 years and was transferred ownership of the restaurant and lounge when its previous owners moved on. She said the prices keep diners coming back.
Lotus' main dining area opens up from the obscure exterior into an open room filled with pink leather booths and large circular tables. Near the kitchen, Lotus has a second dining area with a similar array of tables.
Fung, who was born in Guangzhou, China, operates the restaurant with two other employees: a cook and a bus girl. She said Lotus has many regulars in town.
"Whenever City Hall has big events, all the people will all come over here after and it will be full," Fung said.
The menu has fish and meat dishes with a takeout option. Popular items include the orange chicken and $5.95 daily lunch specials made up of an entree of choice, fried rice, wonton or egg flower soup, an egg roll and a fortune cookie, Fung said.
Contact Alex Meyer at ameyer@viewnews.com or 702-383-0496. Follow @alxmey on Twitter.
Lotus Chinese Restaurant & Lounge
Where: 215 S. Water St.
Hours: 11 a.m.-9 p.m. daily
More information: 702-566-6238