CraftHaus Brewery owner not ready to quit his night job
November 28, 2017 - 11:07 am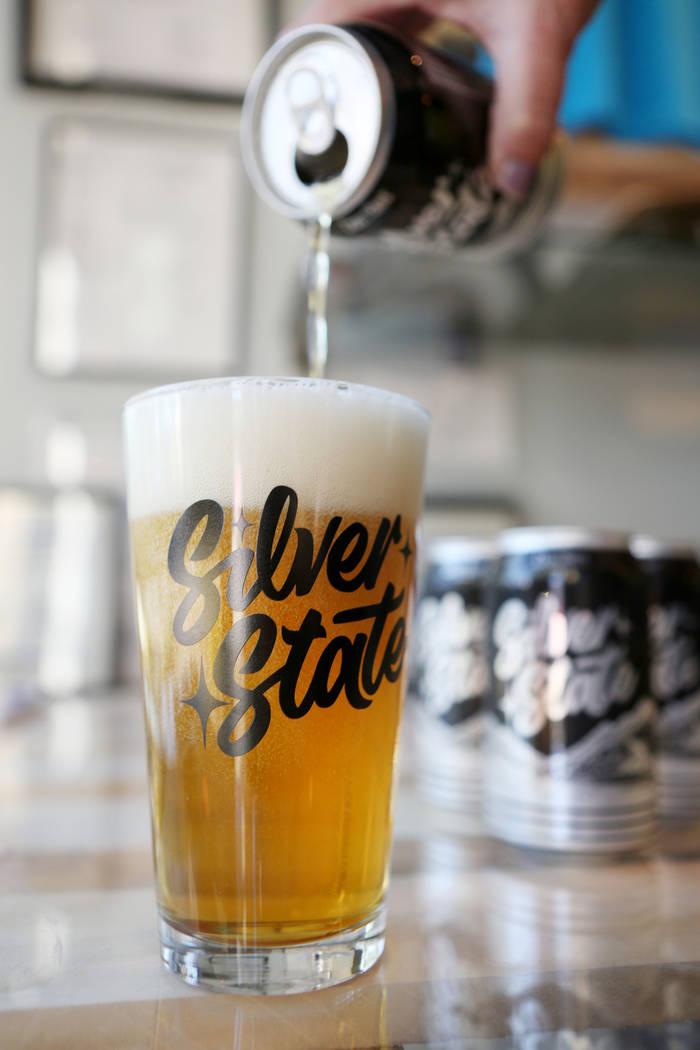 CraftHaus Brewery owners Dave and Wyndee Forrest sat in their tap room on a recent November morning, proudly wearing shirts promoting their new beer, Silver State, a light lager they released on Nevada Day.
They discussed the rise of the craft-beer industry in Southern Nevada and how their business stemmed from the couple's passion for homebrewing.
For Dave, it's just one of his jobs.
"I basically work CraftHaus all day, and then I go and actually work my valet job at Green Valley (Ranch Resort) at night," he said.
Dave has been a valet at Green Valley Ranch since it opened in 2001. Dave and Wyndee graduated from UNLV's business college in 2004. They got into brewing after experiencing the beer culture of Europe during a post-graduation vacation that summer.
"We loved the culture and we loved the beer idea, and so we wanted to create more of it for more people," Dave said.
Before the two opened CraftHaus in September 2014, they took part in craft-beer festivals and began sharing their homemade beer with co-workers and friends to get feedback. Some people would request batches of their brew for weddings or other events, Wyndee said.
The Silver State blonde ale is available at sportsbook bars at all Station Casinos properties; other CraftHaus beers, including the Resinate IPA, is set to be available at select Green Valley Ranch restaurants.
"I was just working last night, and my supervisor … he's like, 'Hey, let's go up to the sports bar and get a Silver State,'" Dave said. "And it was just really kind of surreal to me, because I'm like, 'Wow, now my beer, I can actually get it on tap.' It's come full circle."
Dave and Wyndee started a Kickstarter crowdfunding campaign in 2013 and raised over $26,000 in 24 days. That wasn't enough to open a brewery, but it put the couple and their beer on the radar of potential investors.
"It was a way for us to gain an audience without having anything be brick and mortar," Wyndee said.
Some of the names of people who contributed to the Kickstarter are etched underneath tabletops in the taproom or on some of the equipment in the brewery.
Wyndee, a native Californian, and Dave, originally from Canada, hope to cement their place in the Las Vegas Valley's craft-beer community. Just over three years into the business, they realize the hard work is just beginning.
"We're not here to become gazillionaires," Dave said. "We've created exactly what we wanted to: an outlet for the community to come together (and) socialize and have a hand-crafted, quality beer."
CraftHaus Brewery
Where: 7350 Eastgate Road, Suite 110
Hours: 5-10 p.m. Mondays, Wednesdays and Thursdays; 2 p.m.-midnight Fridays; noon-midnight Saturdays; noon-8 p.m. Sundays; closed Tuesdays
Website: crafthausbrewery.com