Dallas group protests hiring of Henderson deputy police chief
Updated February 13, 2018 - 6:45 pm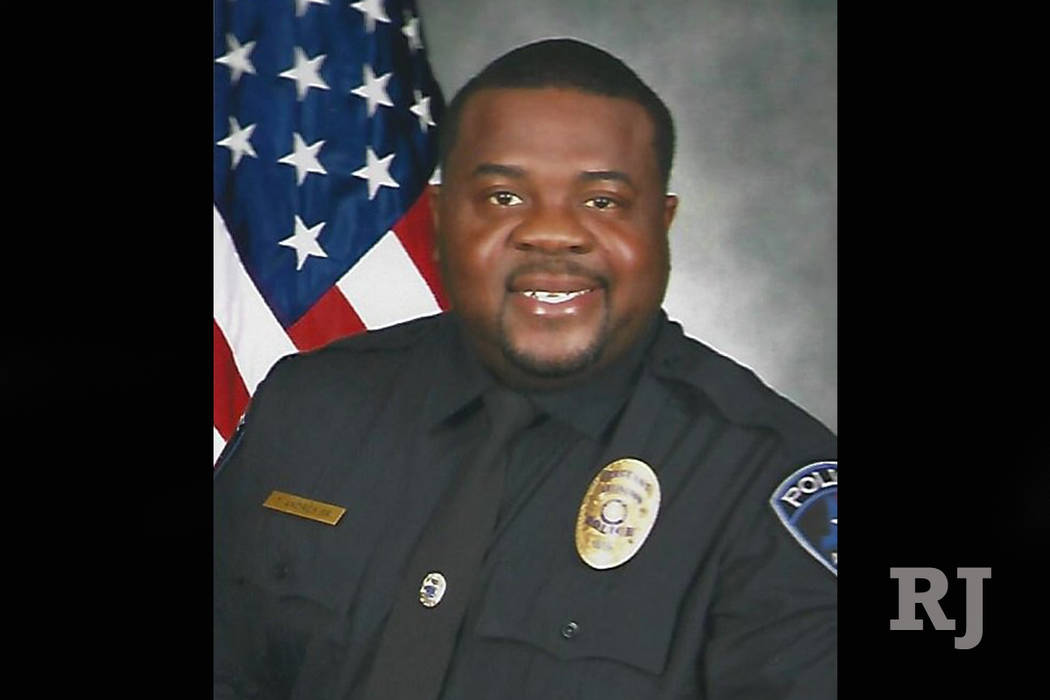 A Dallas-based nonprofit is protesting the hiring of the Henderson Police Department's newest deputy chief.
Mothers Against Police Brutality on Tuesday condemned the hiring of Thedrick Andres, who began his job with the Henderson department on Monday.
"We wanted to sound the alarm on this police officer because the people of Henderson have the right to know about his past and weigh his full record," said John Fullinwider, co-founder of the group. "If someone gets beat up or, God forbid, killed, then at least this issue was raised ahead of time."
Andres fatally shot Juan May, 45, a Marine Corps veteran, on June 30, 2014, while off-duty at a birthday party in Texas.
"We continue to strongly assert the claims are without merit," Andres' attorney James T. Jeffrey Jr., said in an email.
Andres, 48, was investigated but not charged by a grand jury in May 2015 and was cleared after an internal affairs investigation. A hearing on dismissal of the lawsuit was held in October, but the federal judge presiding over the case has not ruled, court records show.
"This organization is entitled to their opinion, but they also have to respect the fact that Deputy Chief Andres was cleared of any wrongdoing by both the Dallas County District Attorney's Office and the Arlington Police Department," Henderson spokesman David Cherry said. "Both of these inquiries found that he acted in self-defense because he felt his life was in danger and at the time he discharged his weapon he continued to be beaten by the individual who began this vicious assault."
"Deputy Chief Andres continues to have the full support of Henderson Police Chief LaTesha Watson and he should be judged not only by the findings of fact in this case — which cleared his name — but also by his full 28-year record as a law enforcement officer who has served without any findings of misconduct or wrongdoing at multiple law enforcement organizations," Cherry said.
Collette Flanagan founded Mothers Against Police Brutality in 2013 after her son, Clinton Allen, 25, was fatally shot by a Dallas police officer. The group unites mothers and other family members who have lost children to police violence.
Fullinwider called May's sister, Jindia Blount, "a strong member of the group."
Contact Sandy Lopez at slopez@reviewjournal.com or 702-383-4686. Follow @JournalismSandy on Twitter.