Debate team pair brings UNLV national recognition
February 27, 2018 - 10:14 am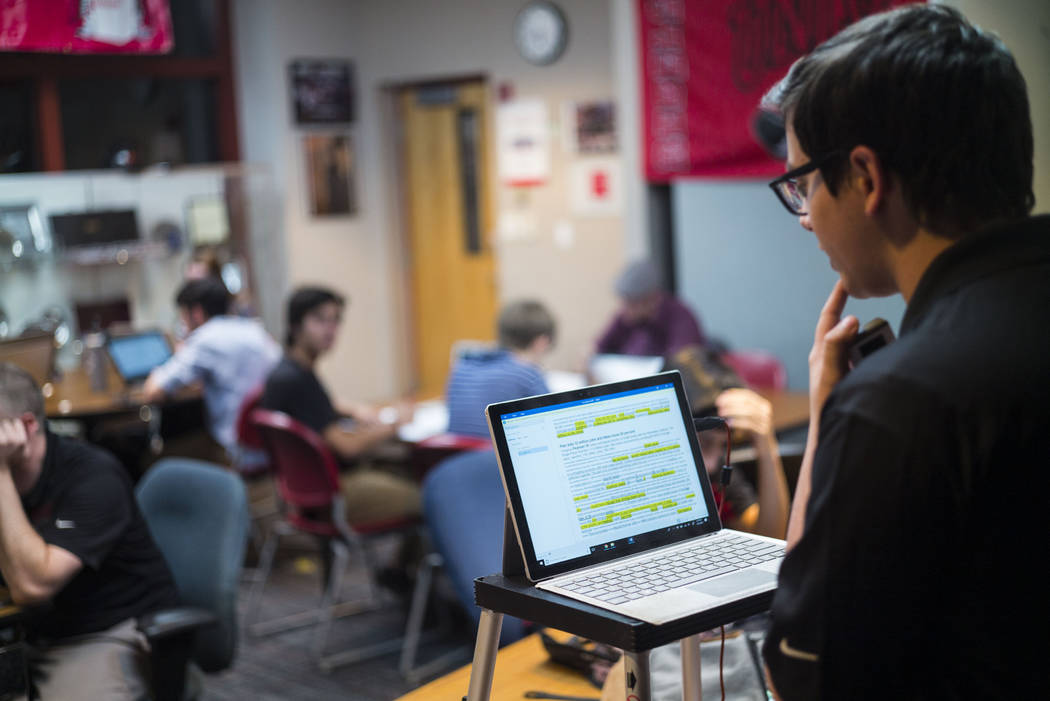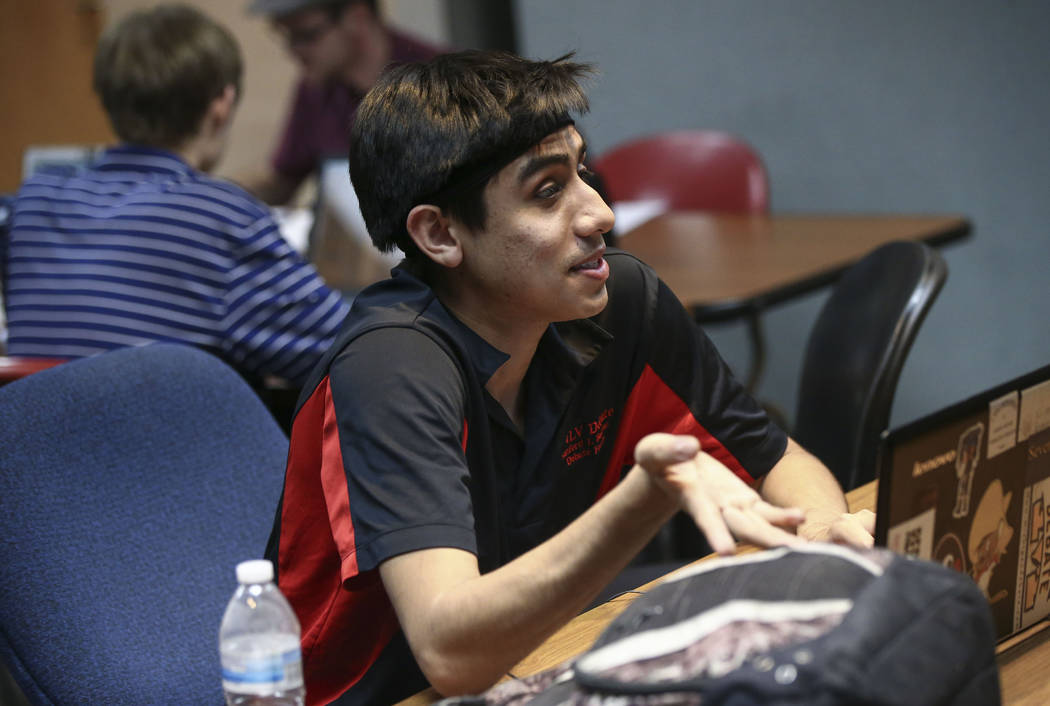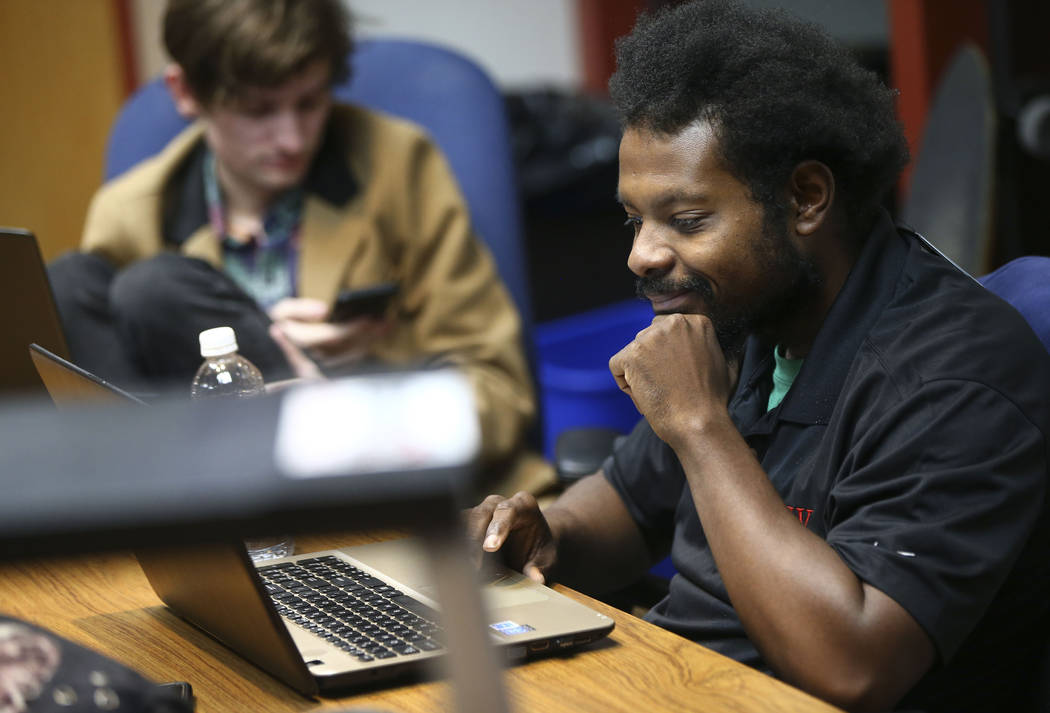 Football, basketball and other sports often draw talented athletes from beyond Nevada's borders.
But another competitive organization on UNLV's campus didn't have to look far to find one of its top performers.
Jeffrey Horn, a graduate of Green Valley High, and team partner Matthew Gomez have taken UNLV's public policy debate squad to new heights this season. At their most recent tournament, at the University of Texas in Austin, Horn and Gomez advanced to the final four. They're now ranked as one of the top 16 individual debate teams in America.
Gomez and Horn are set to compete together March 22-26 at the National Debate Tournament at the University of Kansas.
"I recruited Jeffrey, actually," Gomez said. "I went to a local tournament and I saw Jeffrey just smashing this team from New York. I was like, 'We have to have this kid.'"
'Homegrown talent'
The encounter happened at the Meadows School Invitational in October 2014. Gomez was a fresh recruit to the debate team himself — a transfer student from Weber State University in Ogden, Utah — and he consulted with his debate director, Jake Thompson.
"We went all-out to try to get him to come here," Gomez said. "He's homegrown talent."
Horn is now a junior at UNLV studying economics; he dedicates 40-plus hours a week, in addition to his regular college coursework, to researching and constructing arguments for debate.
But when Horn was a student at Green Valley, the principal, who also happened to be his father, had to persuade him to check it out.
"He thought the forensics program we had at the school was really cool," Horn said. "So he told me, 'You're good at arguing with me at home; you should check out the program at the high school.' I joined it not knowing what to expect."
Horn quickly discovered a twofold love for debate.
"I really like competition, but I was really bad at sports," Horn said. "So debate kind of provides an outlet for me for that competitive energy, but it's also an inspiring one because it's intellectual and you get into stuff every day that's really thought-provoking."
Quest for the top
Scott Ginger, Horn's debate and English teacher at Green Valley High, said Horn's observant and inquisitive nature served him well from the beginning.
"He pays attention," Ginger said. "He doesn't enter a conversation immediately. He weighs everything rather than reacting quickly. He's curious. He's not afraid to ask questions and digs deeper. He wanted to know more than the superficial."
Ginger has been the speech and debate director at the high school since 1991, when the principal at the time started the program. He said he has seen many students who have enjoyed debate, but not enough to make it their main activity once they got to college.
"For those that have, nobody has probably done better at the college level than Jeffrey," Ginger said.
Horn and Gomez likely will enter the national championships as one of the top five teams, Thompson said.
"It would be really amazing if we were able to win the National Debate Tournament," Horn said. "But we've had a really great season so far. We've worked really hard and no matter how we do at the National Debate Tournament, I'm really proud of the work that the whole team has done."
Contact Natalie Bruzda at nbruzda@reviewjournal.com or 702-477-3897. Follow @NatalieBruzda on Twitter.
Debate rankings
National
1. Liberty University
2. Binghamton University
3. George Mason University
4. University of Kansas
5. Wake Forest University
6. UNLV
7. Cornell
8. Baylor University
9. Northwestern University
10. University of Iowa
Varsity rankings
1. Binghamton University
2. University of Kansas
3. Wake Forest University
4. Liberty University
5. UNLV
6. Baylor University
7. Northwestern University
8. University of Iowa
9. Emory University
10. George Mason University
Source: National Debate Tournament