Expansion of Henderson airport begins with ceremony
Updated October 12, 2018 - 7:57 pm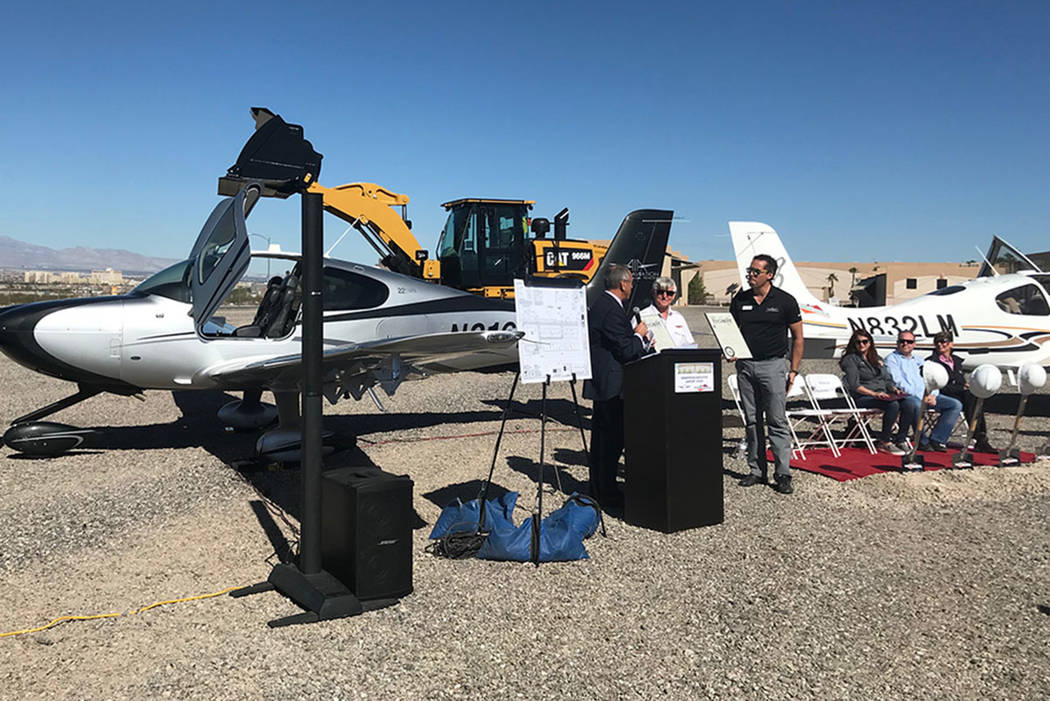 Officials broke ground Friday on a project to add hangars to the Henderson Executive Airport.
The joint project between All In Aviation and aircraft repair and maintenance company Lone Mountain Aviation has been in the works for 2½ years, and will add 25 hangars to the airport, according to All In Aviation president Paul Sallach.
"We're constantly running into people that would like to be based at the Henderson Executive Airport, but there's not been a spot for them to put their aircraft until now," Sallach said.
Sallach anticipates his company will move in next summer.
Also included in the project is a building to house aircraft maintenance, flight training and aircraft rental, Sallach said. The entire project will take up more than 90,000 square-feet on five acres and bring the number of hangars at the airport to nearly 200, Sallach said.
"You know, we need to offload whatever we can from McCarran airport," Clark County Commissioner Jim Gibson said. "This is an opportunity to keep this traffic away from McCarran."
The project will add 25 jobs to the area, Henderson Mayor Debra March said.
Contact Blake Apgar at bapgar@reviewjournal.com or 702-387-5298. Follow @blakeapgar on Twitter.