Family resolves to keep Henderson restaurant open after founder's death
December 20, 2016 - 4:04 pm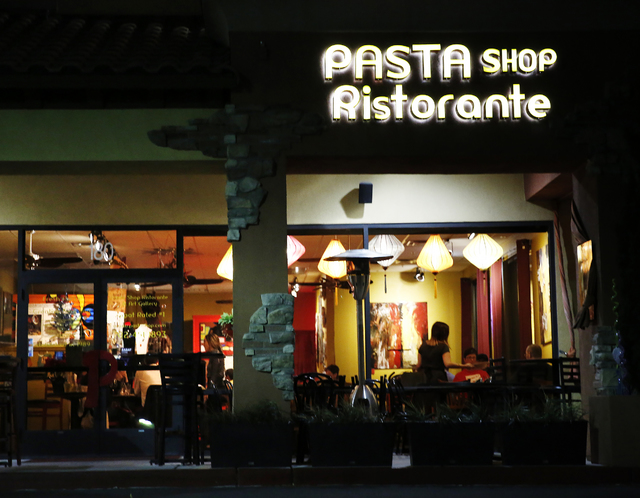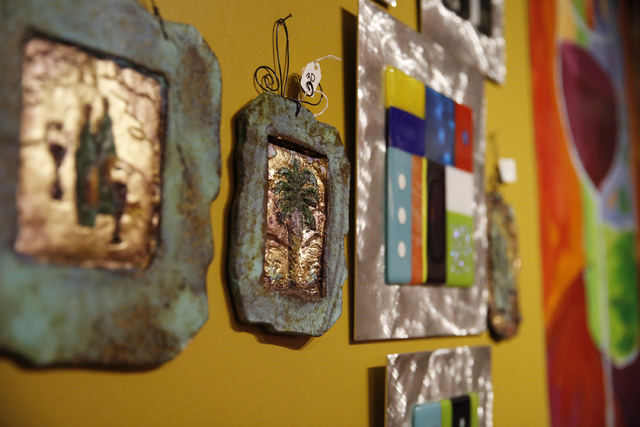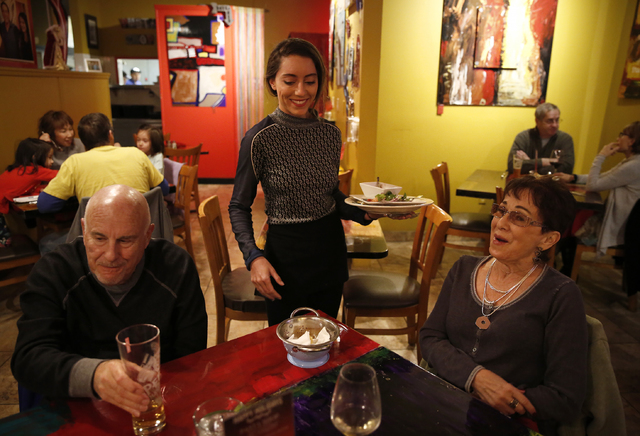 When the Aleniks step into the Pasta Shop Ristorante & Art Gallery, they remember its founder and the late family patriarch, David Alenik.
"We have a little piece of him," his daughter, Bianca, said. "There is such a strong presence here."
Though David Alenik, 58, died in September, his family is determined to keep the Henderson restaurant, 2525 W. Horizon Ridge Parkway, open.
"We still get people who come in wondering where Dave is," said David's wife and the restaurant co-owner Ann Alenikwho has had to explain to customers over the last two months about his death. "Then someone will call asking to speak with him."
People were used to seeing David at the eatery. Ann said he would o go out tovisit each table and chat with customers.
"I think it will get easier as time goes on," Bianca said.
David started as a chef at restaurants on the Strip during the early 1980s.
Ann said he cooked for celebrities and mobsters alike.
During that time, he learned to make pasta from scratch. Eventually, he wanted to open his own place.
"We found the place on Tropicana and Eastern," Ann said. "It felt like it was destiny. It happened at the right time."
Pasta Shop Ristorante opened in 1989 and was there for more than 20 years.
The family said it wasn't just a business but a second home where David and Ann raised their kids.
"There are photos of us there being fed pasta," Bianca said.
The children helped out by busing tables and serving. Trenton Alenik, David's son, recalled learning to make pasta.
"I wasn't tall enough to reach the machine," he said. "I had to stand on a milk carton so I could reach the counter."
Customers who moved to the growing Anthem area asked if the Aleniks would consider relocating to Henderson, Ann said.
In 2011, while driving on Horizon Ridge Parkway, they found a spot to their liking. The Pasta Shop Ristorante & Art Gallery — it features designs and art by Ann — opened for business.
Bianca moved to Henderson to help with the business after David's death. Trenton, an executive director for the nonprofit Marty Hennessy Inspiring Children Foundation, works at the restaurant on weekends.
"I think the biggest legacy he left is that he found happiness," Trenton said of his father. "He brought that to work with him every day and passed it along to everyone who came through the door."
To reach Henderson View reporter Michael Lyle, email mlyle@viewnews.com or call 702-387-5201. Find him on Twitter: @mjlyle.