Flame Kabob's success in Henderson may lead to expansion
November 13, 2017 - 10:37 am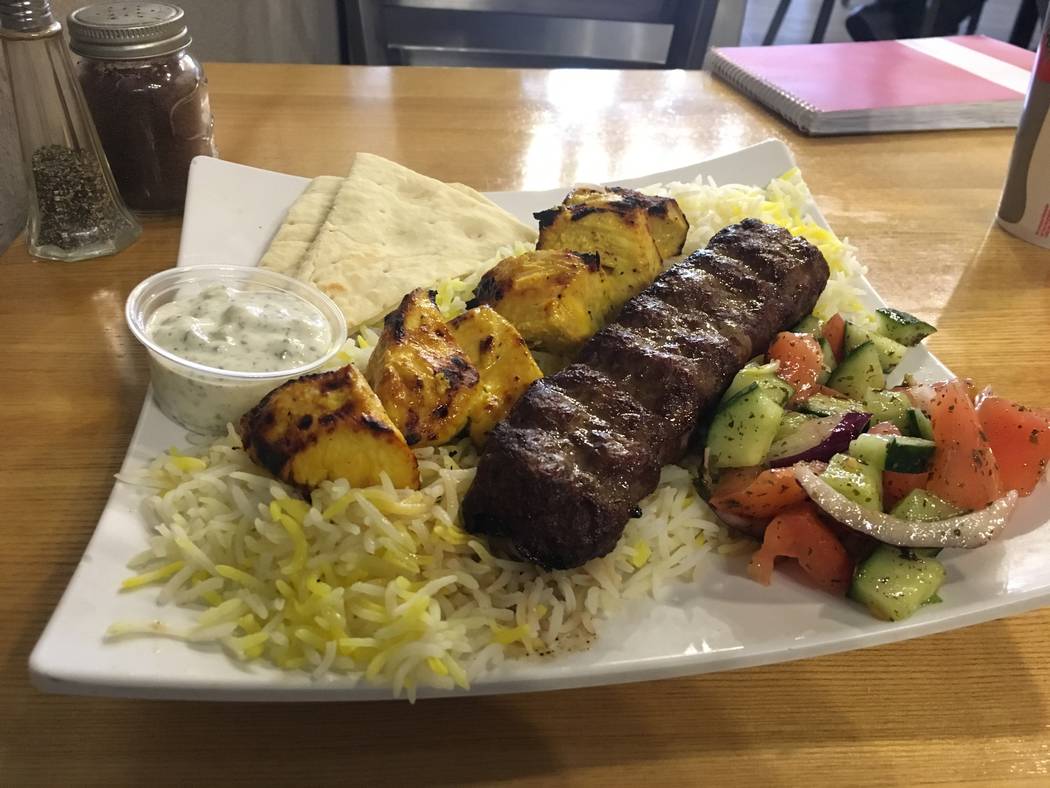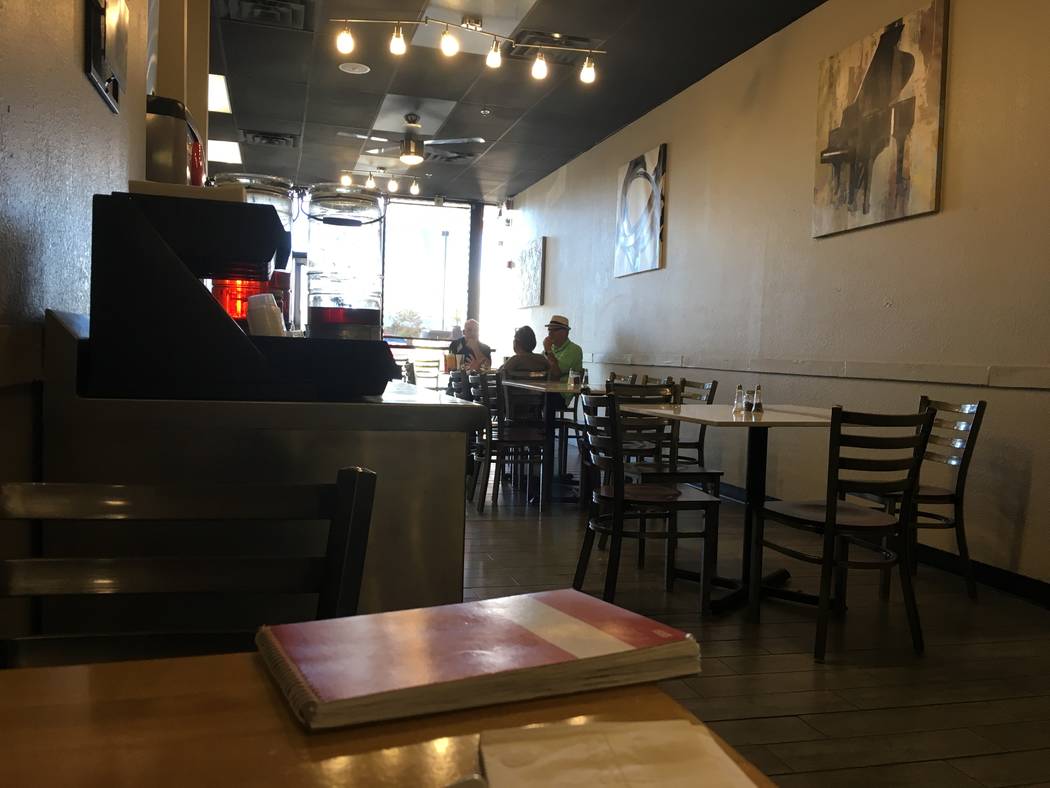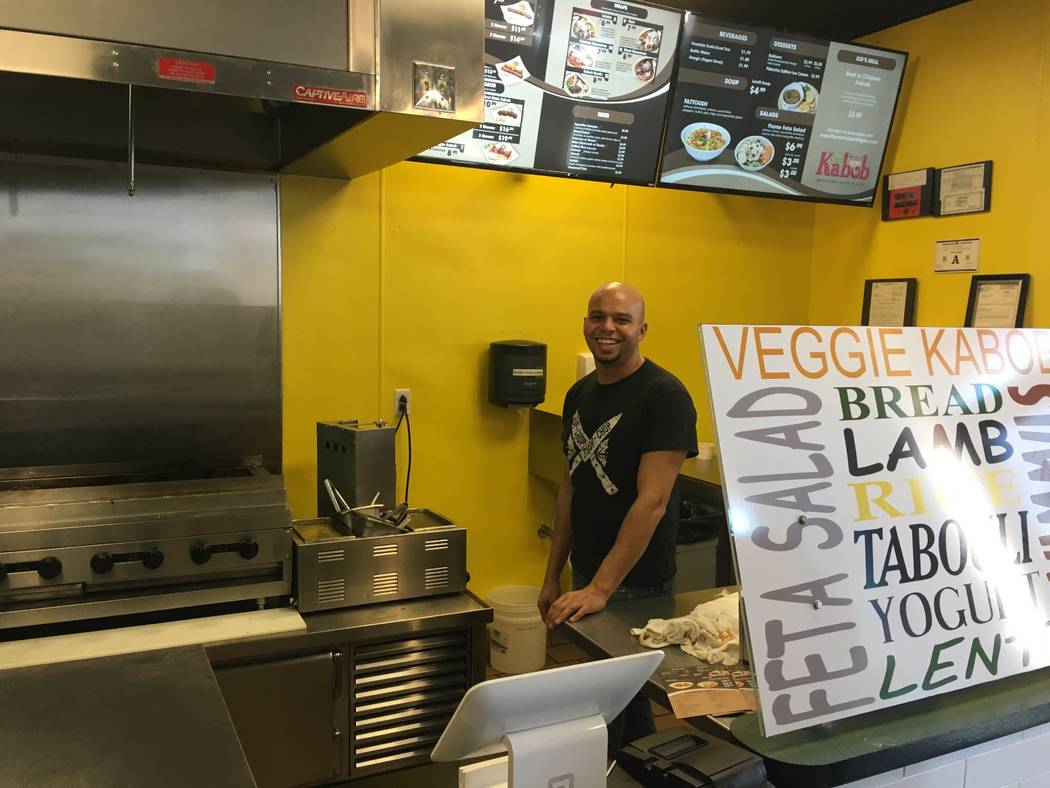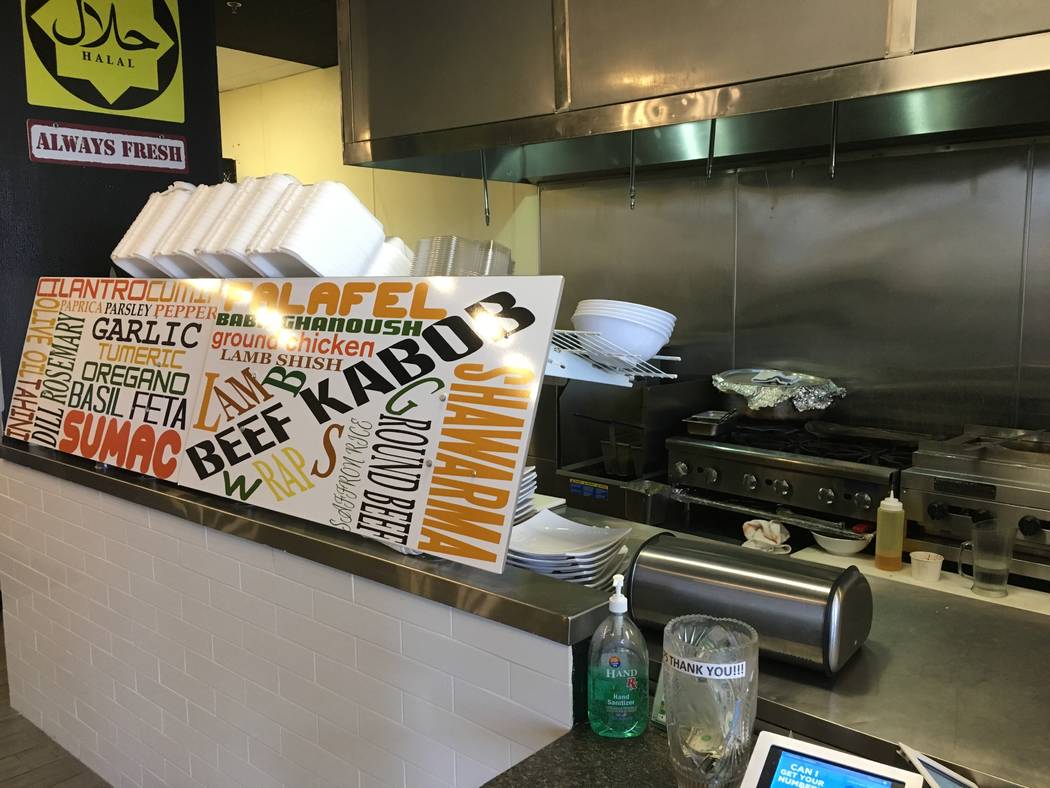 Sam Alsabagh greets customers as they flow in for lunch on a recent weekday at Flame Kabob, near Marks Street and Warm Springs Road.
Alsabagh, 32, came to the United States from Saudi Arabia at age 12. He has worked in restaurants at The Mirage and Aria and at California Pizza Kitchen, among others. He saved up to buy Flame Kabob in November 2015. Now, he's looking to open a second location.
"I know Vegas pretty well, and I'm not going anywhere," he said. "Right now, I'm looking at this as training for myself."
The restaurant's main dishes are kebab plates, which have meat on a bed of rice, served with pita and vegetables for $7-$12. Customers can choose from regular or ground beef, chicken and lamb; the most popular kebab is the mix, with chicken and ground beef shish kebabs for $14.
"People think it's fast food, but it's not fast food," Alsabagh said. "You wait at least 15, 18 minutes until you have your food come out. When you order it, I put the chicken on the skewer … We don't precook anything."
Flame Kabob also has wraps, such as falafel ($7) and gyros ($8), as well as chicken ($8) and steak shawarma ($9). The menu also features feta salad ($7) and baklava ($3).
Contact Diego Mendoza-Moyers at dmendozamoyers@viewnews.com or call 702-383-0496. Follow @dmendozamoyers on Twitter.
Flame Kabob
Where: 1205 W. Warm Springs Road, Suite 112
Hours: 11 a.m.-9 p.m. Mondays-Saturdays; noon-8 p.m. Sundays
Phone: 702-565-5564
Social media: facebook.com/FlameKabobLasVegas