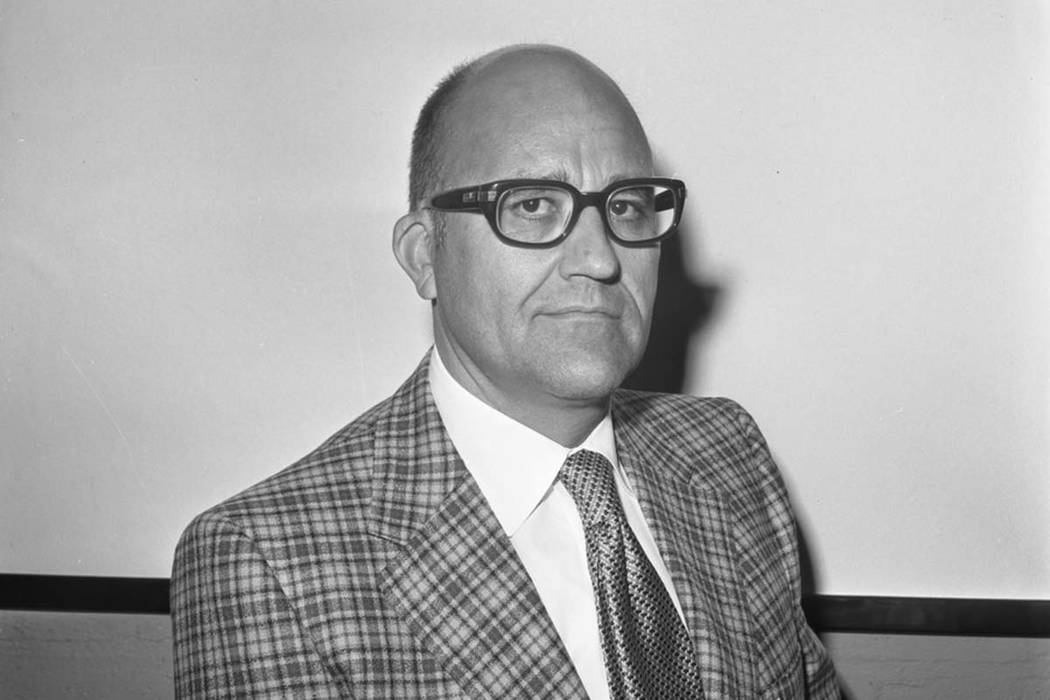 Fred Daniel Gibson Jr., former CEO of Pacific Engineering & Production Company of Nevada, better known as PEPCON, has died. He was 90.
The longtime engineer died Saturday in Clark County — one day after the 30th anniversary of the historic PEPCON explosions that shook the Las Vegas Valley on May 4, 1988. The circumstances of his death were not immediately known.
Gibson, who was CEO at the time of the blast, retired from the post in June 1997 and served on the company's board of directors until 2013.
His father, also named Fred, co-founded PEPCON in 1955. Today the company is part of the American Pacific Corp. It began its operations in Henderson in 1956 and built its first plant in 1958. Gibson joined the company after postgraduation jobs at Titanium Metals Corp. and Western Electrochemical Co., and he was named PEPCON vice president in 1963.
"We called him Ted," Dave Thayer, the company's current chief operating officer, told the Las Vegas Review-Journal. "He was a good man to work for and he was a very good teacher and mentor."
Gibson was born May 24, 1927, in Golden, Colorado. He arrived in Nevada with his family when he was 2 and graduated from Las Vegas High School.
He is perhaps best known for his family's name and the Gibson clan's contributions to Nevada's industrial and engineering history, which was marked by the family's induction into the UNLV Lee Business School's Nevada Business Hall of Fame in 2012.
"We've had lots of family members work with us and for us," Gibson said in an online video created to mark the occasion. "It's been a delightful experience for all of us."
Gibson contemplated a law career during high school, but World War II intervened. He served in the Army and graduated from a Japanese language school at Yale University.
After the war he enrolled as a prelaw student at Colorado College, but after his sophomore year discovered that his interests lay more in math, science and engineering. In September 1949, he transferred to the Mackay School of Mines at the University of Nevada, Reno, where he received his bachelor's degree in metallurgical engineering.
By 1970, Gibson held more than 30 patents in the United States and abroad and invented an electrochemical device that Clark County used in its sanitation district plant to control odors and treat effluent.
During the 1980s, Gibson served two terms on the Nevada Commission on Economic Development.
Gibson also was active with the Nevada Taxpayers Association and local philanthropy. In 1985, he received the Distinguished Nevadan award from the Board of Regents and a NASA Distinguished Public Service Medal in 2002. In March 2004, Desert Research Institute presented Gibson with the President's Medal — the organization's highest nonscientific award. He also was named UNR's alumnus of the year in 2010.
Gibson's family could not be reached for comment. Funeral services, which will be provided by Palm Mortuary and Cemetery on Eastern Avenue, were pending Monday.
Contact Rio Lacanlale at rlacanlale@reviewjournal.com or 702-383-0381. Follow @riolacanlale on Twitter.