Friends in the Desert feeds Henderson's homeless
October 24, 2017 - 9:50 am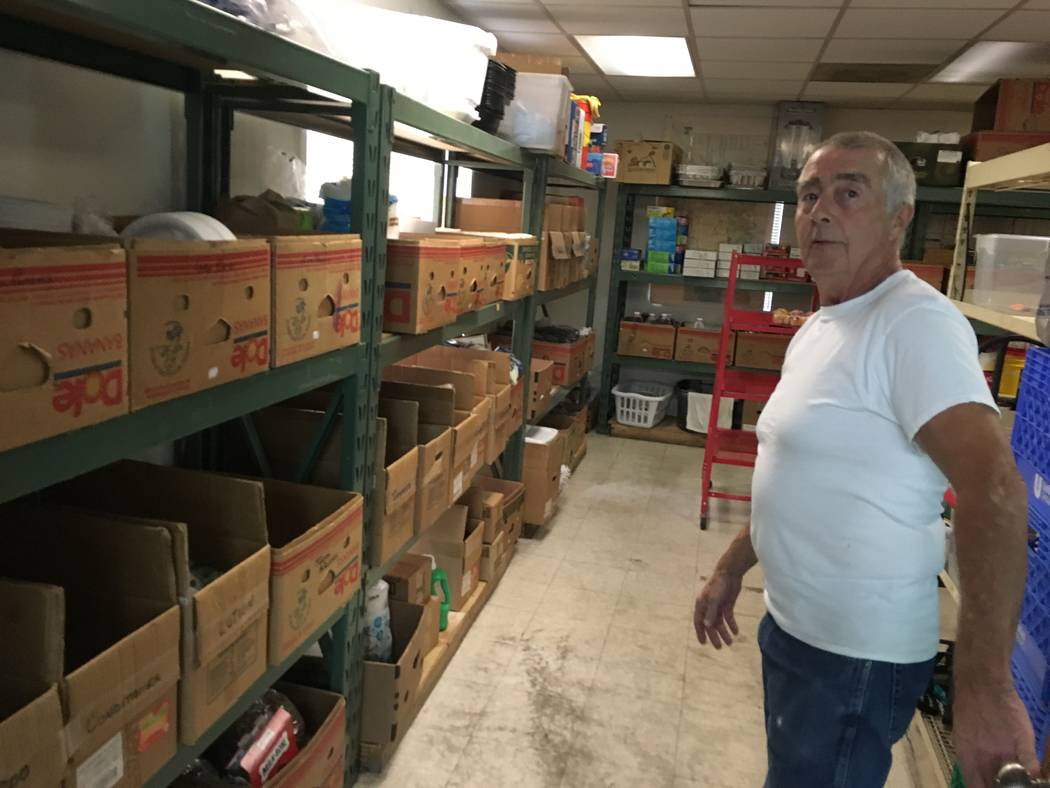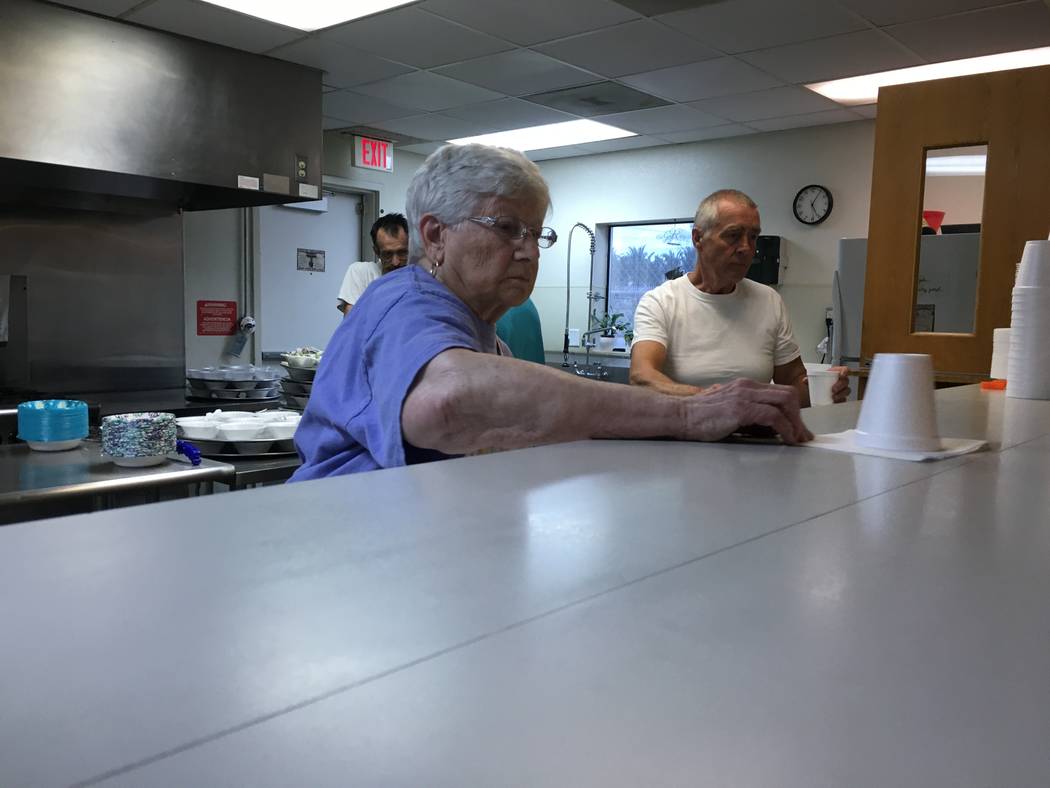 A line of people forms outside of St. Timothy's Episcopal Churcharound 4 p.m.. Many of the people carry large bags and wear tattered clothes. Some make lively conversation; others keep quiet, waiting for the only hot meal they may get that day.
The line grows longer as Muriel Dufendach, 85, readies the kitchen for the night's dinner serving. She's working with two other volunteers, Allen Howe and Peter Montgomery, to serve beef stew, mashed potatoes and salad.
"Henderson has absolutely no facilities for homeless people or needy people. They claim it's because we don't have a problem," Dufendach says, laughing ironically. "You hear people, 'Oh well, you're enabling them.' What we're trying to do is keep them healthy until they can get themselves up out of the hole.
"And some of them do."
This is the Friends in the Desert program at St. Timothy's, 43 Pacific Ave., which began serving food for the needy 21 years ago. Dufendach took over the program soon after it had begun, when she joined the church.
The program, which feeds 76 people per day on average, is dependent on food being donated or collected from grocery stores before it is thrown. Volunteers from the church, schools or other groups often bring in and serve food, too. Clothing and hygiene products also are available.
Friends in the Desert board members Troy Johns and Dan McElhattan have worked with Help of Southern Nevada and Clark County's Social Service Department to bring in more resources and information for the homeless.
"Here's something that is helping people sit down, have a community and get exposed to options that they have," Johns said.
Karl Murry has been volunteering at the church for five years.
"I just kind of like helping the community, try to help out where I can," said Murry, as he washed dishes. "There's a lot of situations that cause people to be homeless, and this church has been like a light for these people. They know they can come here; they can leave their troubles at the door."
For Jerome Isaac, who has been coming to get a hot meal at St. Timothy's since the program began, the church is a sanctuary. Isaac helps sweep the kitchen and dining area before dinner, serves plates and cleans up afterward, all the while needling Murry and Montgomery with jokes.
"If it wasn't for her," Isaac said, pointing to Dufendach and shrugging, his scraggly beard protruding from his cheeks. "Good woman. Good person. Muriel and Pete help me a lot."
The program targets people within six months of them becoming homeless, Dufendach said, in order to catch them before they become alienated from society.
"If we can catch them early on when they very first start coming, it's a whole lot easier to get them going," she said. "These people that have been chronically homeless, chronically needy, it's very difficult to get them out."
McElhattan's goal, he said, is for the meal program to end because of a lack of need.
"Some of them are stuck," he said. "They have a routine to survive. (We're) working with them in some way to get them unstuck. You're not just here for a meal. We want to help you get out of here. Go find your own meal, go get a place to stay, a roof over your head. It takes time."
Contact Diego Mendoza-Moyers at dmendozamoyers@viewnews.com or call 702-383-0496. Follow @dmendozamoyers on Twitter.