Health-conscious Fix8 Fitness Cafe offers meal-prep plans
November 6, 2017 - 12:26 pm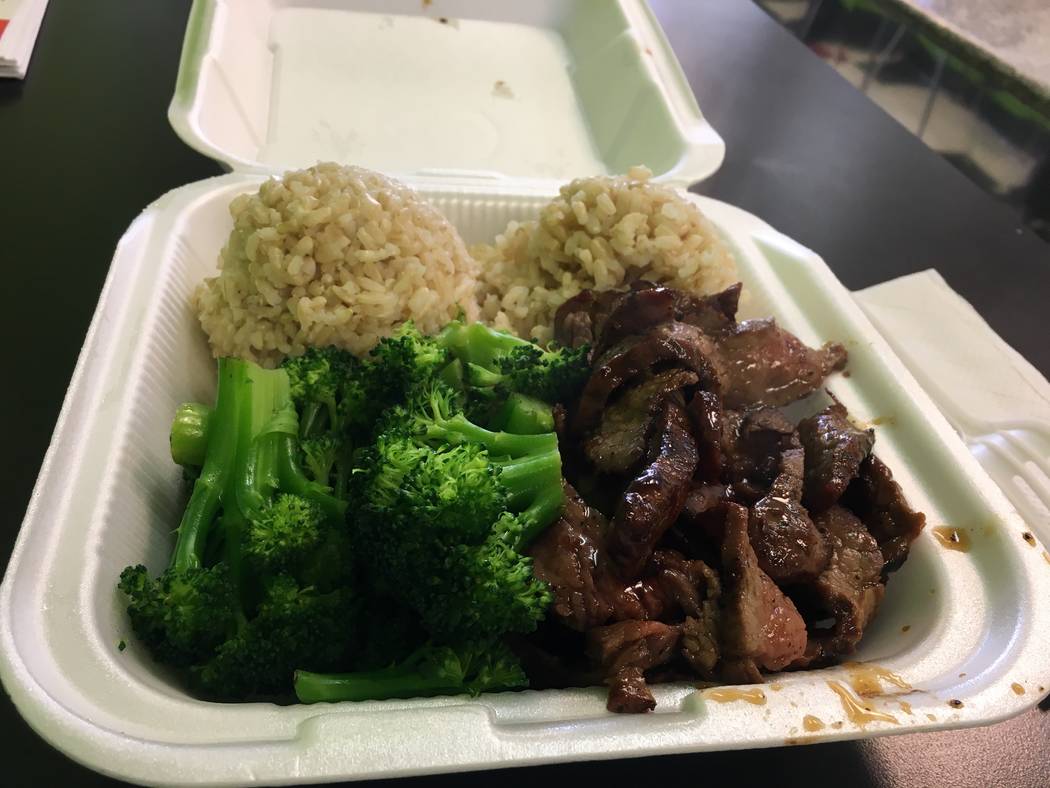 After closing its location at East Horizon and College drives, Fix8 Fitness Cafe has continued its health-focused approach at South Stephanie Street and Paseo Verde Parkway.
Meals feature a protein like steak, grilled chicken or fish, along with two sides, including rice, potatoes, broccoli, spinach, avocado and asparagus.
Fix8 also offers prepared meal plans, often used by people on a diet or following an exercise regimen. Fix8's staff can answers questions or offer suggestions for customers. Meal-prep plans include 6, 9, 12 or 18 meals and range from $55-$218.
"We just help (people) in the sense of letting people ask simple questions (about) carbs, veggies and stuff," manager Rich Craft said.
The most popular item on the menu is the garlic steak, an Angus steak sauteed in garlic sauce. Fix8 also has fish and chicken tacos for $9-$10, salads for $8-$12 and a poke bowl for $10. For breakfast, there are "power pancakes" with protein for $8-$9 and breakfast burritos for $9-$10.
"We realized that not everyone's on a diet, so if we had only fitness, healthy (food), you would only get that small bunch of people," Craft said.
Contact Diego Mendoza-Moyers at dmendozamoyers@viewnews.com or call 702-383-0496. Follow @dmendozamoyers on Twitter.
Fix8 Fitness Cafe
Where: 90 S. Stephanie St., Suite 140
Hours: 11 a.m.-8 p.m. Mondays-Fridays; 11 a.m.-7 p.m. Saturdays; 11 a.m.-5 p.m. Sundays
Phone: 702-629-3773
Website: fix8fitnesscafe.com