Henderson barbecue eatery reflects owner's Georgia roots
September 5, 2017 - 10:51 am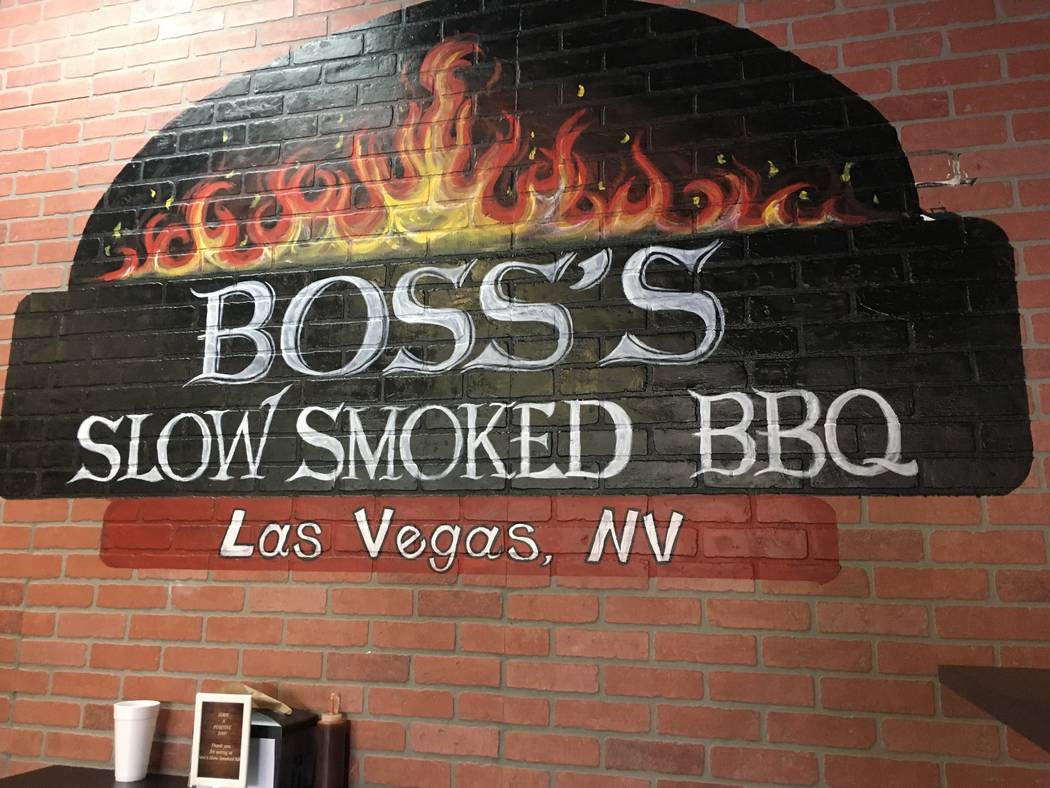 After starting in a parking lot with just a tent and a meat smoker, Derrick and Bernadette Eason were able to buy their own restaurant space in late May and expand Boss's Slow Smoked Barbecue.
The Easons moved inside the building on Green Valley Parkway near Sunset Road. The couple spent a year under the tent at their old location of Maryland Parkway in Las Vegas, and three months in the parking lot outside their current location.
"My husband would smoke barbecue for me and the kids at home, and I told him, 'You really need to sell this.' But he didn't believe me," Bernadette Eason said. "We set up … just the smoker, me, him and a tent in the 115-degree weather, every day."
Boss's serves traditional barbecue meats such as brisket, hot links, pulled pork, tri-tip (Tuesdays only) and chicken. Derrick Eason said he learned how to smoke meat while growing up in Georgia and relies on family recipes for the majority of the menu.
"We've got mom's mac and cheese; that's what I grew up on," he said. "I'd smoke meat with my dad; it was just part of the family. I try to make everything the way I make my plate at home."
Customer favorites include the ribs, which cost $25 for a full rack, $15 for a half and $8 for a quarter. Other popular items are catfish nuggets ($9.99, including fries and a drink), a plate inspired by Derrick's Southern roots, and the pulled-pork sandwich (served with a side and a drink for $9), Bernadette Eason said.
Sides include collard greens, baked beans, potato salad and mac and cheese, as well as french fries with house-made dipping sauce.
Desserts include banana pudding, chocolate cake and peach cobbler, all for $3.99.
Contact Diego Mendoza-Moyers at dmendozamoyers@reviewjournal.com or call 702-383-0496. Follow @dmendozamoyers on Twitter.
Boss's Slow Smoked Barbecue
Where: 2895 N. Green Valley Parkway
Hours: 11 a.m.-9 p.m. weekdays, 11 a.m.-10 p.m. Saturdays and closed Sundays.
Contact: 702-683-6656
Social media: facebook.com/Bestslowsmokedbbqinvegas