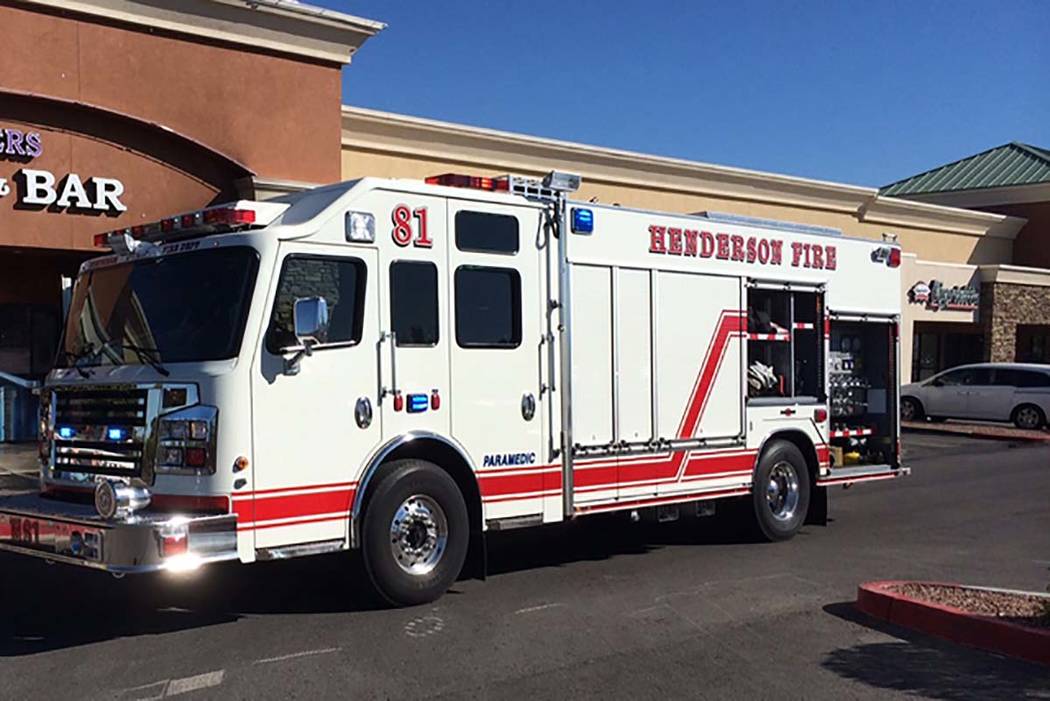 An accidental fire caused by an outdoor barbecue on Friday in Henderson displaced two people and caused about $100,000 worth of damage, according to the Henderson Fire Department.
The Fire Department responded to a fire about 1 p.m. on the 700 block of North Parawan Street, near East Lake Mead Parkway and East Athens Avenue.
Heavy smoke and flames came from a three-story, single-family residence. Firefighters extinguished the fire in the backyard.
The fire was reported by an off-duty firefighter who observed the smoke coming from the residence.
A camper and boat in the backyard were damaged, as well as an exterior wall and overhang.
No injuries were reported, but two adults were displaced.
Contact Dana Rutkin at drutkin@reviewjournal.com or 702-383-0381. Follow @danadrutkin on Twitter.
700 block of North Parawan Street,Henderson, NV