Henderson City Council OKs $30.5M grant for Union Pacific Railroad Trail project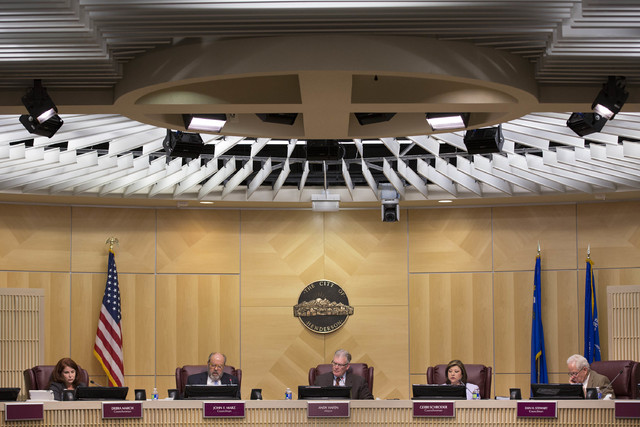 The Henderson City Council unanimously approved a $30.5 million grant Tuesday for the Southern Nevada Public Land Management Act's Union Pacific Railroad Trail project.
Amenities will include lighting, landscape, irrigation and benches, city spokesman Keith Paul said. Construction of the 6–mile paved trail — the project's second portion — will run parallel from the train tracks of its namesake heading from Acacia Park to the northwest of Pecos Road.
"It's always the goal of the city to provide outdoor activities for residents and visitors," Paul said. "I believe that this 12-mile path, once finished, will give hikers and bicyclist a safe and fun place to go."
Construction is to start at the end of this year or the beginning of next year and take about a year to complete, Paul said.
In other news, the council unanimously approved a more than $13.1 million contract Tuesday with Las Vegas Paving Corp. for center street improvements and Appaloosa Road storm drainage.
Control and roadway improvements will go along Center Street from Burkholder Boulevard to Lake Mead Parkway and Appaloosa Road from Wagon Wheel Drive to Rawhide Drive. It will feature meandering sidewalks, landscaping and dedicated bicycle lanes.
Construction is to start in May and finish in summer 2018, Paul said.
Contact Sandy Lopez at slopez@reviewjournal.com or 702-383-4686. Follow @JournalismSandy on Twitter.