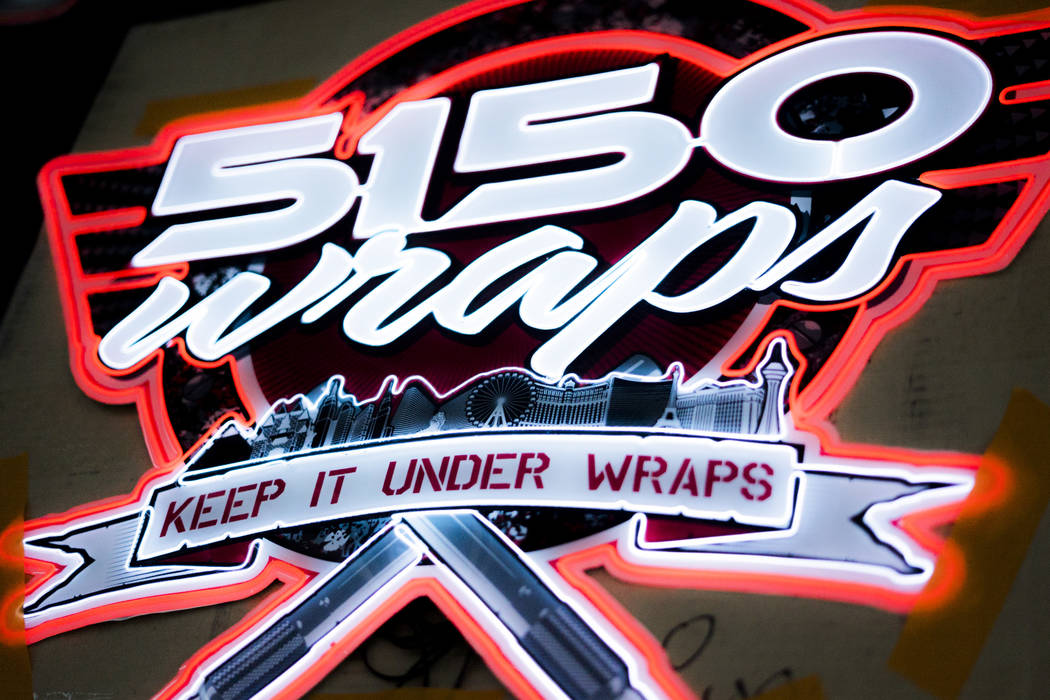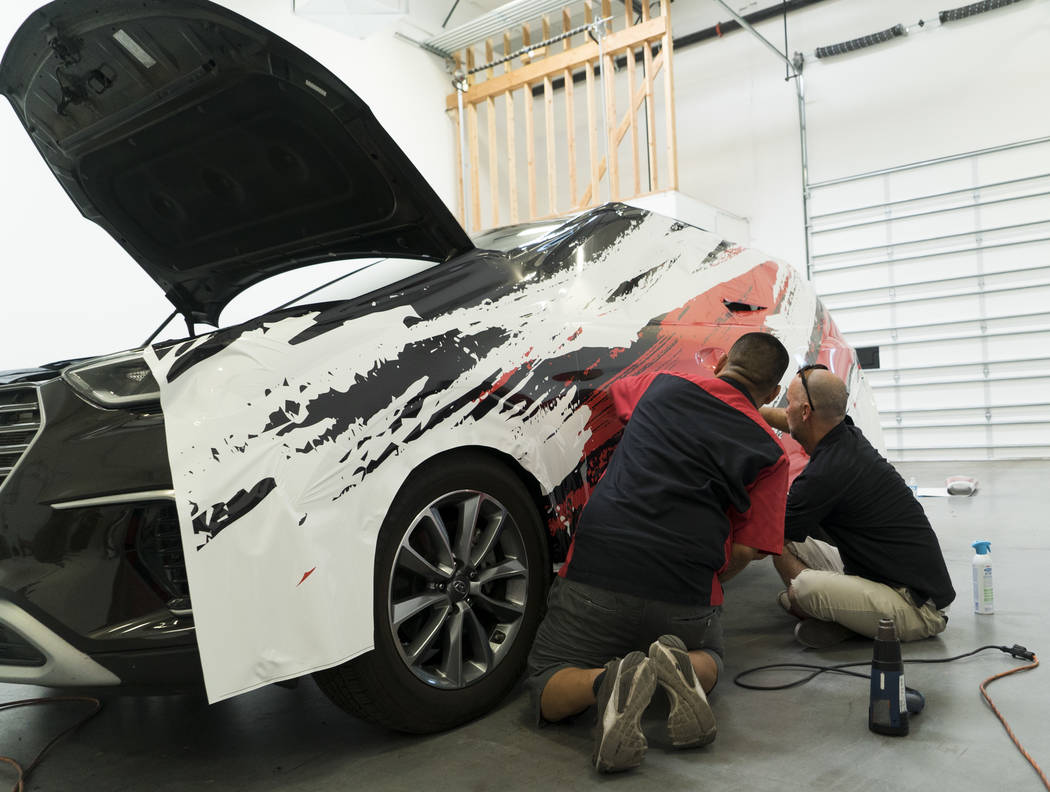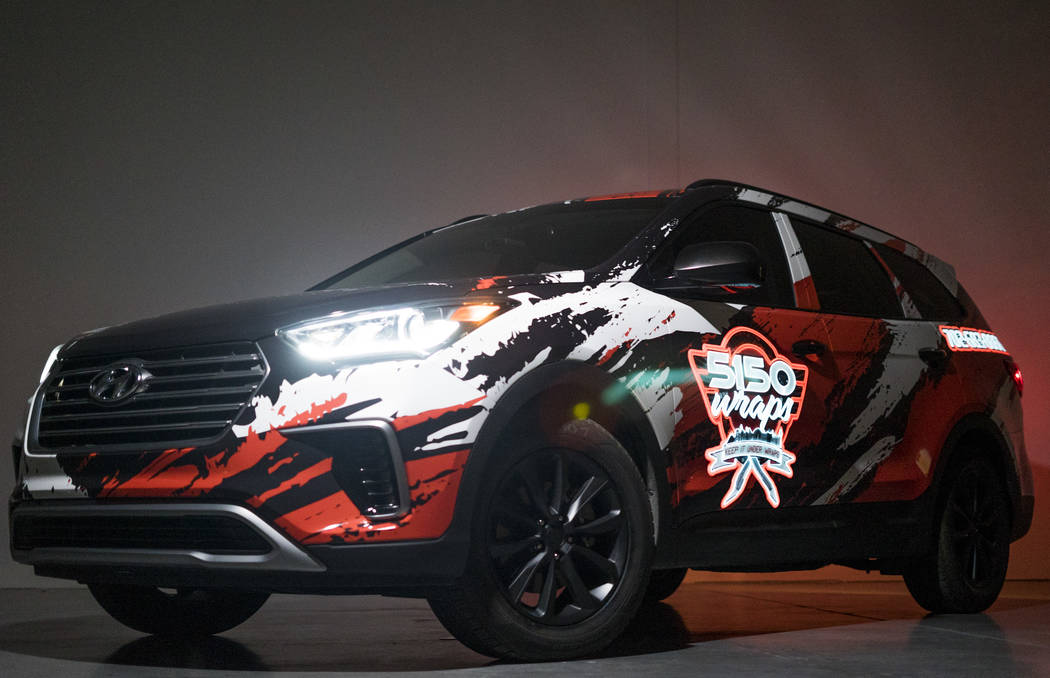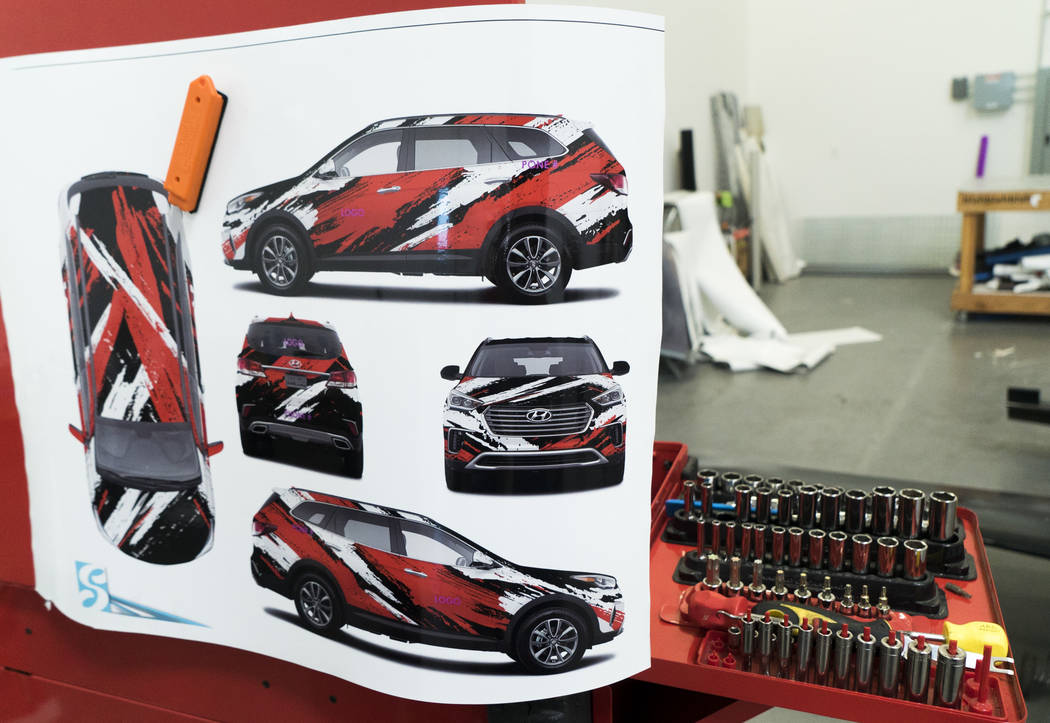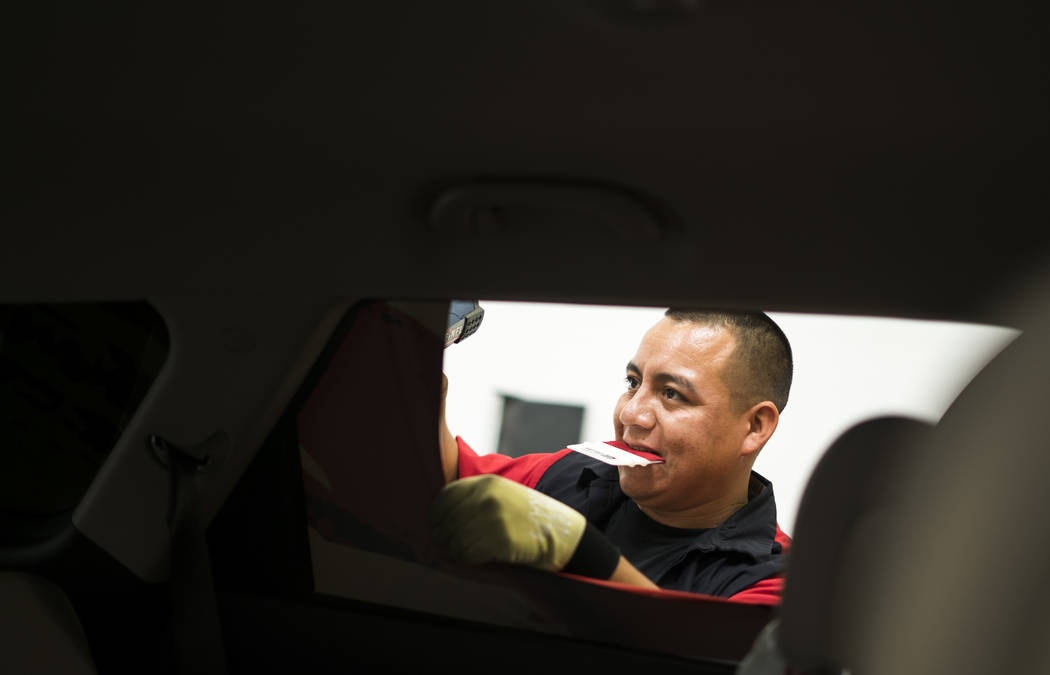 Elliott Nail has boiled down his approach to clients to a simple choice: Mild or wild?
The partner and founder of Henderson graphics company 5150 Wraps encourages clients to make a bold statement with a car or building wrapped in marketing banners to grab the attention of motorists and passersby.
On one July day, Nail experimented with a new product: a wrap that comes with flexible neon signs to help the car stand out at night.
"I'm always looking to find that next big thing," Nail said.
Business partner John Hastings volunteered his own Hyundai SUV to get outfitted with the company's new neon wrap. He chose black, red and white — 5150's colors.
The battle to attract eyeballs in the Las Vegas Valley keeps evolving as marketers find bolder and more unusual ways to command attention.
During the Vegas Golden Knights' season, the Julius Caesar statue outside Caesars donned a hockey stick and the Statue of Liberty outside New York-New York wore a jersey.
The latest trend in outdoor advertising is digital billboards with moving pictures, as opposed to static, traditional billboards, R&R Partners senior vice president of media and publishing Fletcher Whitwell said. Those billboards make an ad stand out at night among the Strip's classic neon.
Digital signs have trickled down from 14-by-48-foot billboards to signs at the airport to taxi signs, Whitwell said.
And the number of outdoor advertising opportunities in Las Vegas rival that of Times Square — it has 300,000 new visitors every few days — he said.
Vehicle wraps remain an effective way to advertise products and services, Nail said.
According to Federal Highway Administration data, travel on Nevada's high-capacity urban roads in December increased by 3.4 percent to about 1.3 billion miles year over year.
5150 Wraps — whose name comes from a California police code for someone acting dangerously erratic — plans to market its new neon products for party buses and food trucks.
The company can make simple design orders in a day and more complex orders in weeks. Sometimes, 5150 Wraps has to print graphics for fleets of 1,000 vehicles.
His company started in a 700-square-foot shop in 2012. Now Nail has about five employees in a 2,000-square-foot space near Warm Springs and Gibson roads.
"The allure of Vegas is the lights," Hastings said. "The neon fits right in with everything"
Contact Wade Tyler Millward at 702-383-4602 or wmillward@reviewjournal.com. Follow @wademillward on Twitter.