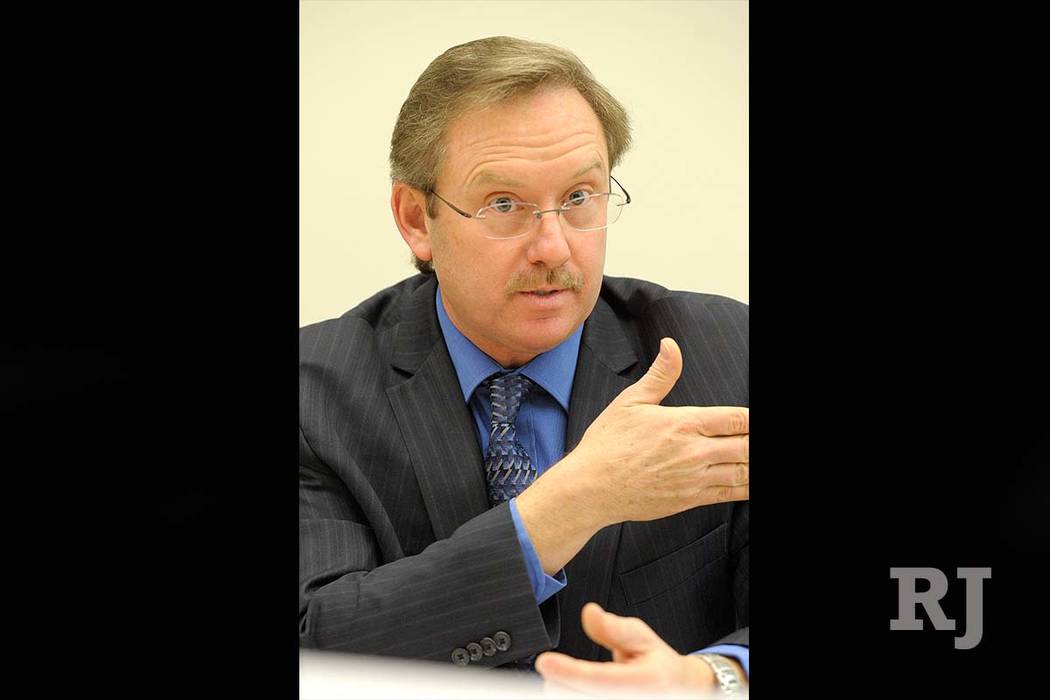 Richard Derrick, Henderson assistant city manager and CFO, has been selected interim city manager.
He takes over for Robert Murnane, who retired to focus on his health after a serious illness.
"I look forward to continuing this ship on its course," Derrick said. "The good news is the city has a strategic plan. I want to continue our efforts of education as well as development, especially in the west Henderson area. We're going to continue to make sure Henderson is the place of choice for businesses looking to move."
The Henderson City Council unanimously selected Derrick, who has nearly 30 years of experience in budget and financial management, during a special meeting Tuesday. He previously had been named acting city manager after Murnane announced his retirement on Jan. 29.
"We look forward to your leadership," Mayor Debra March told Derrick at the meeting.
Derrick, who begins his new position immediately, will be paid $220,716 annually — a nearly $30,000 increase from his current pay of $191,927.
No date has been set for the council to select a permanent replacement.
Derrick replaces Murnane, who was appointed city manager in August 2015 after serving as senior director for the city's public works, parks and recreation department. Murnane joined the city in 1996.
His appointment was met with applause from the audience.
Derrick was named assistant city manager and chief financial officer in June 2013 after serving as finance director since October 2010. In 2012, he served as an adjunct professor for more than a year at UNLV, teaching fiscal administration to graduate students.
Derrick, who joined the city in 1999, previously served as manager of budget and strategic management and assistant to the city manager.
The Henderson native holds a bachelor's degree in business administration and a master's degree in public administration, both from UNLV. He also has worked for the Clark County School District, Caesars Palace and Deloitte, Haskins and Sells.
Contact Sandy Lopez at slopez@reviewjournal.com or 702-383-4686. Follow @JournalismSandy on Twitter.