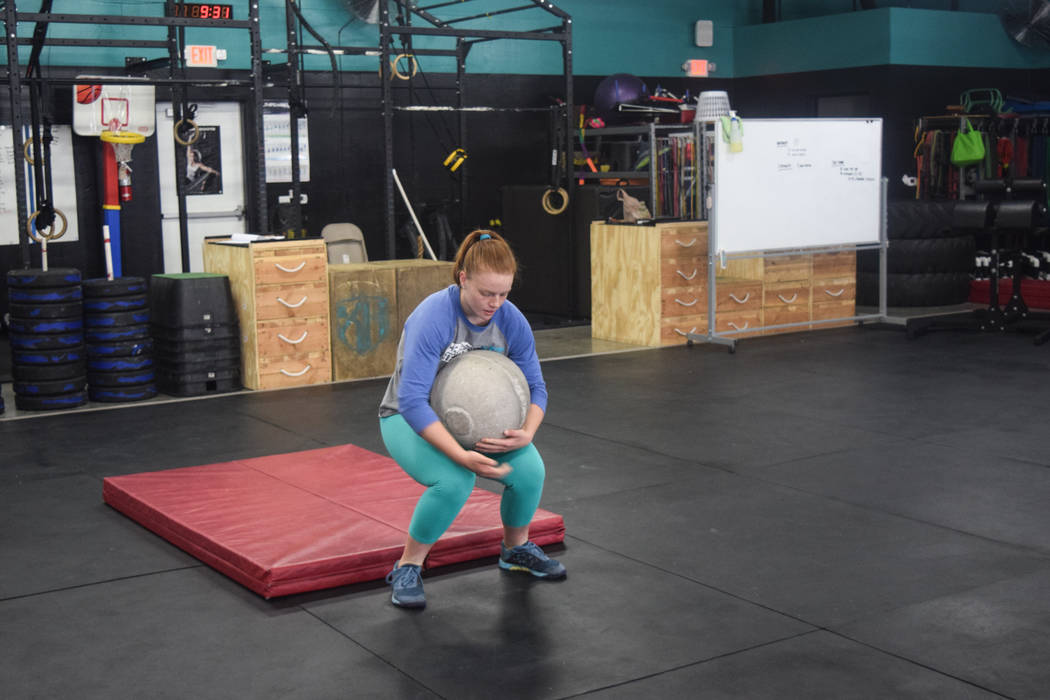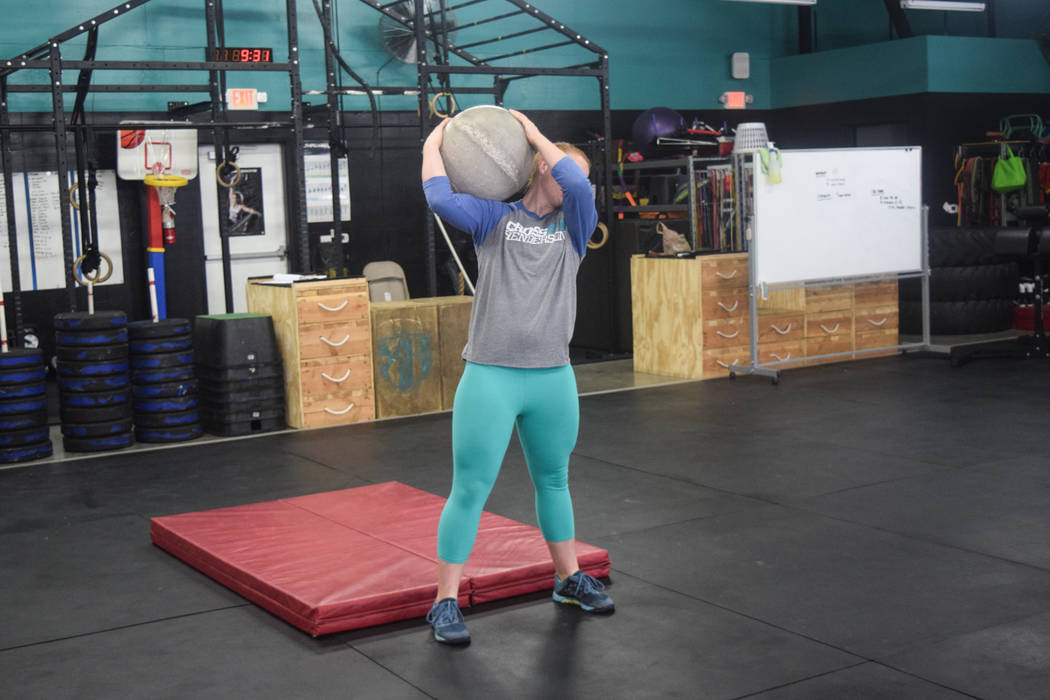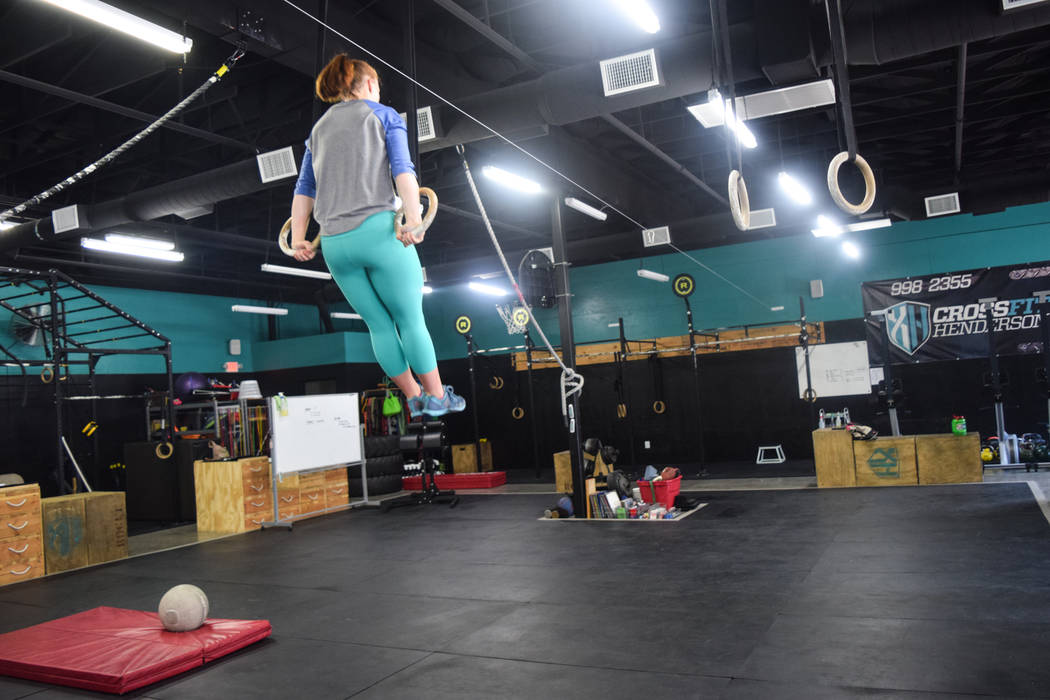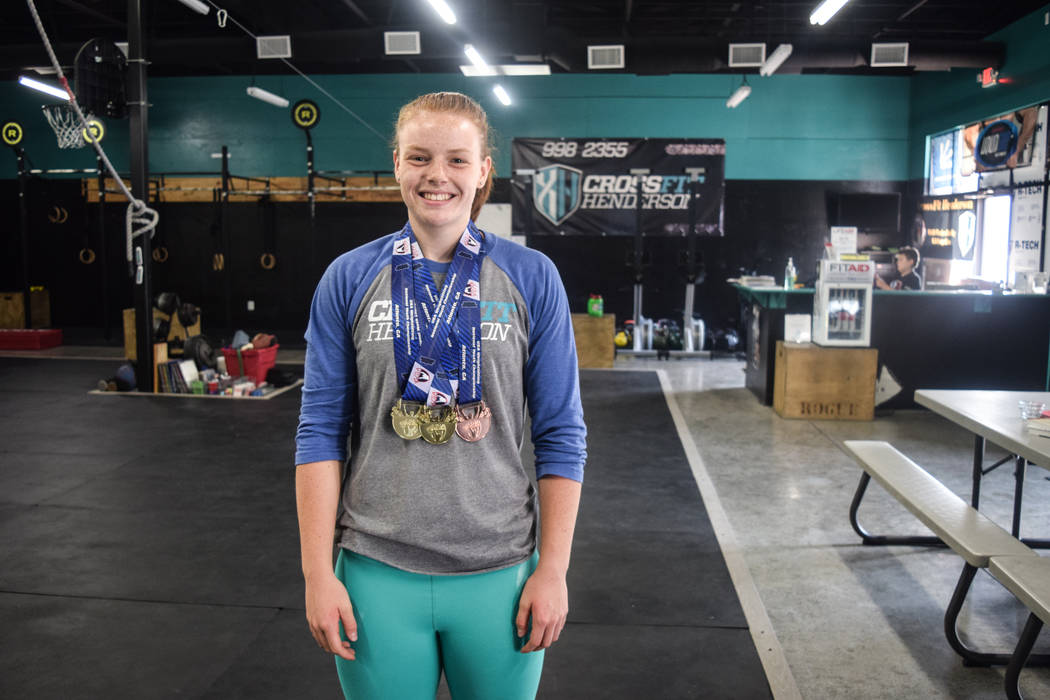 Marya Drabicki has spent her childhood lifting stones, climbing ropes and snatching barbells as a weightlifting and CrossFit competitor.
The 15-year-old is now training for the CrossFit Games, an athletic competition to crown the "fittest on earth." It's set for Aug. 3 at the Alliant Energy Center in Madison, Wisconsin.
"At my first competition I was nervous, especially because we didn't really know what we were doing at the time, so we didn't know what to expect," Drabicki said. "But at the national meets, I don't really get that nervous anymore."
Drabicki discovered CrossFit at 9, after her tennis coach suggested she try the fitness regimen to improve her tennis game. She met veteran athletic trainer Mike Springer, who owns CrossFit Henderson, 2510 W. Horizon Ridge Parkway.
Under Springer's coaching, Drabicki did scaled-back CrossFit workouts, such as lifting broomsticks instead of barbells and using 150-pound exercise bands to help her over a pull-up bar.
She started out with two classes a week at Springer's gym, but stayed late each time to perfect whichever exercise was most challenging.
"That's when I knew she had a little more than other kids," Springer said.
Six years later, she can do a set of 16-20 pullups without the bands, Drabicki said.
Her mother considered CrossFit a "health insurance policy" when Drabicki first started.
"I watched my mother, who was a diabetic, slowly put herself into the grave because she couldn't control her diet," said Nancy Drabicki, an avid tennis player. "When (Marya) started this, it changed her eating habits. She started losing weight. About a year later, she looked a picture of herself and said, 'Mom, I never want to look like this again.'"
Drabicki competed in her first weightlifting competition at 11.
Once Springer realized she had a knack for it, he began training her regularly.
Drabicki has competed in the USA Weightlifting National Youth Championship three years in a row. In June, despite experiencing problems in her shoulder and wrist, Drabicki took home two gold medals and one bronze medal. She won a gold medal and two silver medals in 2015 and three silver medals in 2016.
She also set an American record for her age and weight in the "snatch" exercise, in which one takes a weight off the floor and jerks it overhead in one move.
This year is the first year that Drabicki is old enough to participate in the teen competitions at the CrossFit Games. She's set to participate in the 14-15 age group.
Since she's home-schooled, Drabicki can dedicate more time to training with Springer. She arrives at the gym at noon and stays until 6:30 p.m.
"You have no idea how strong she is," Springer said. "Her weightlifting is as good as the top 25 elite CrossFitters."
Drabicki is ranked 20th in the CrossFit Games. Drabicki, at 5 feet 7 inches tall and about 160 pounds, is larger than many athletes her age, who are an average of 5 feet 4 inches tall and 125 pounds, Springer said. This year, their focus has been cardio and bodyweight work, so she's on par with her competitors' strengths but has an advantage over them with her weightlifting background, Springer said.
She and Springer only know two of the eight or nine events she'll be asked to compete in. One of the recently announced events is a swimming exercise, so Springer has incorporated that into Drabicki's routine.
Her goal is to qualify for the CrossFit Games in the individual category once she's 18.
Contact Alex Meyer at ameyer@viewnews.com or 702-383-0496. Follow @alxmey on Twitter.
CrossFit Henderson
Address: 2510 W. Horizon Ridge Parkway
More information: 702-998-2355 or crossfithenderson.com