Henderson high school students prepare for national robotics championship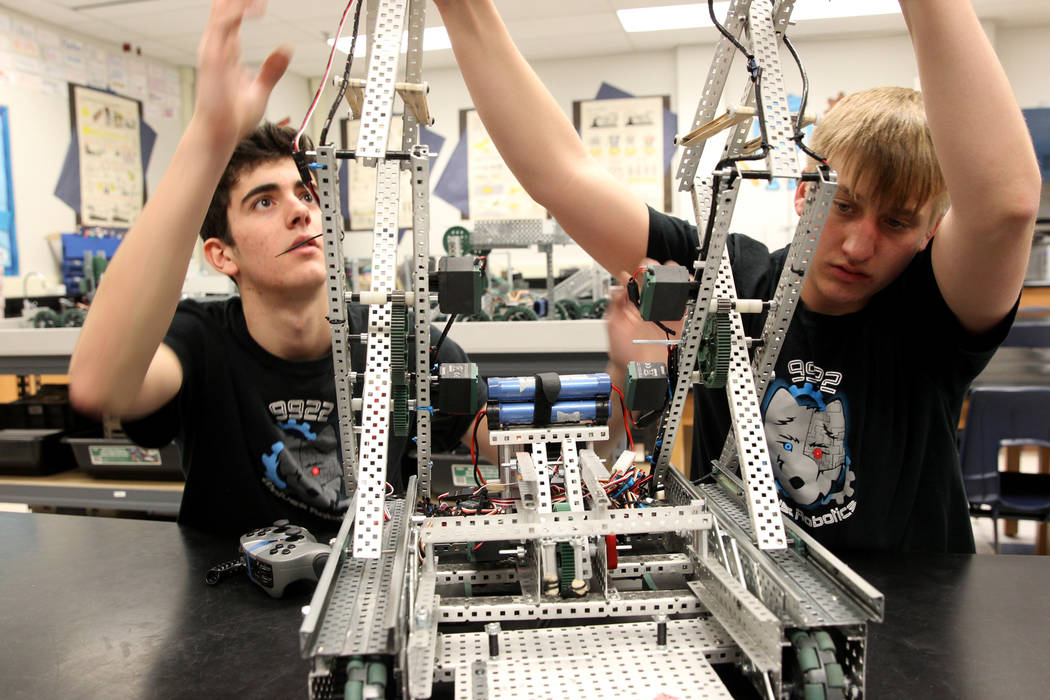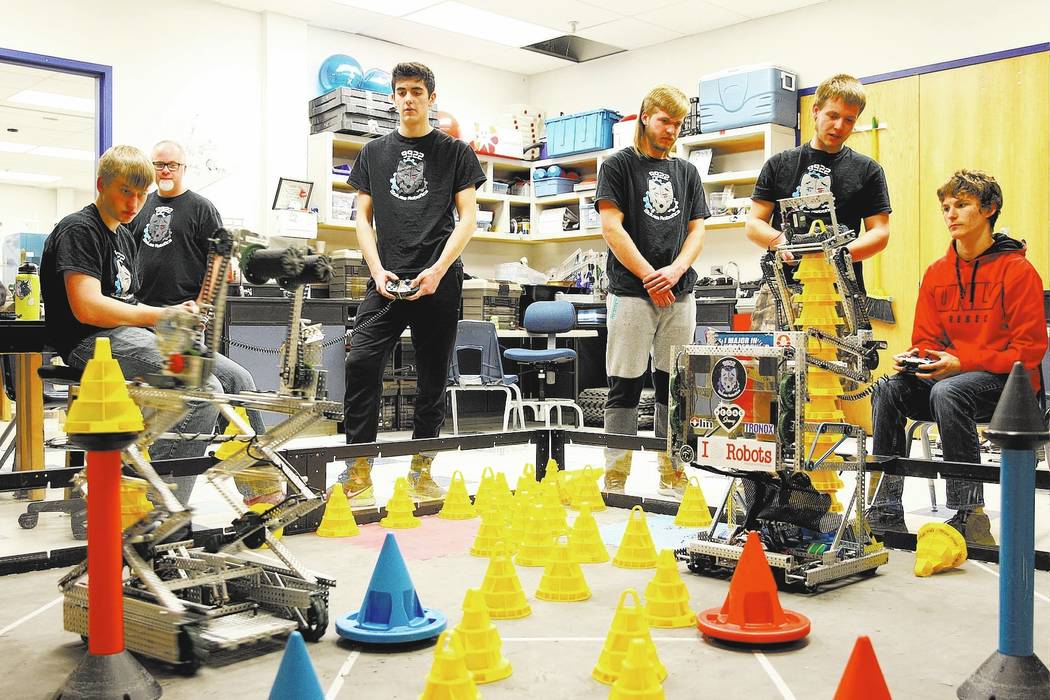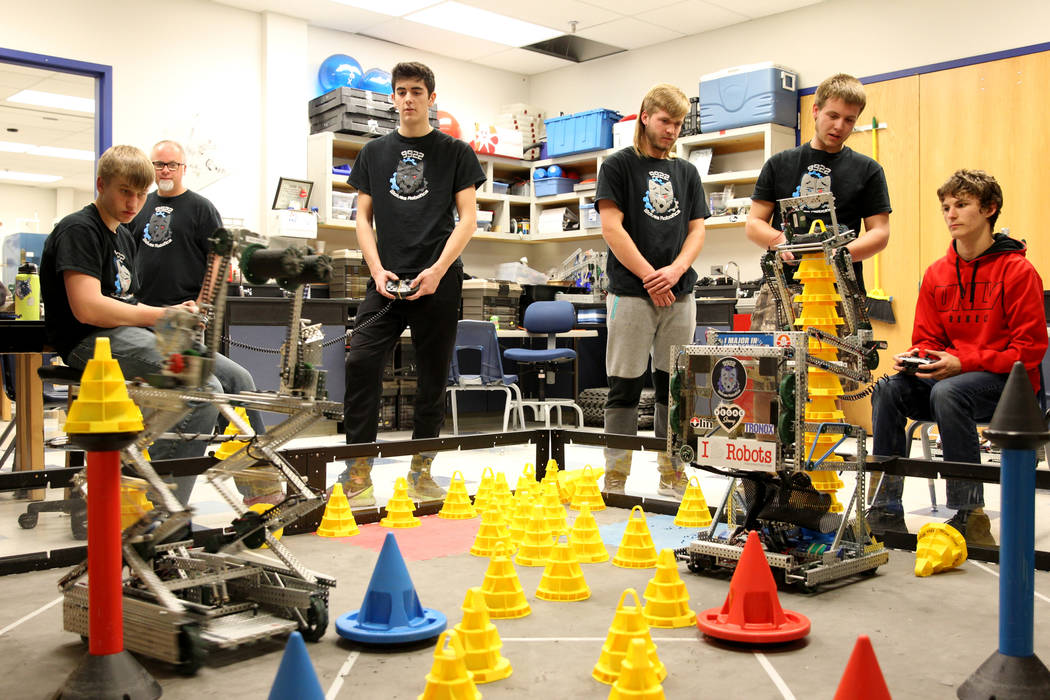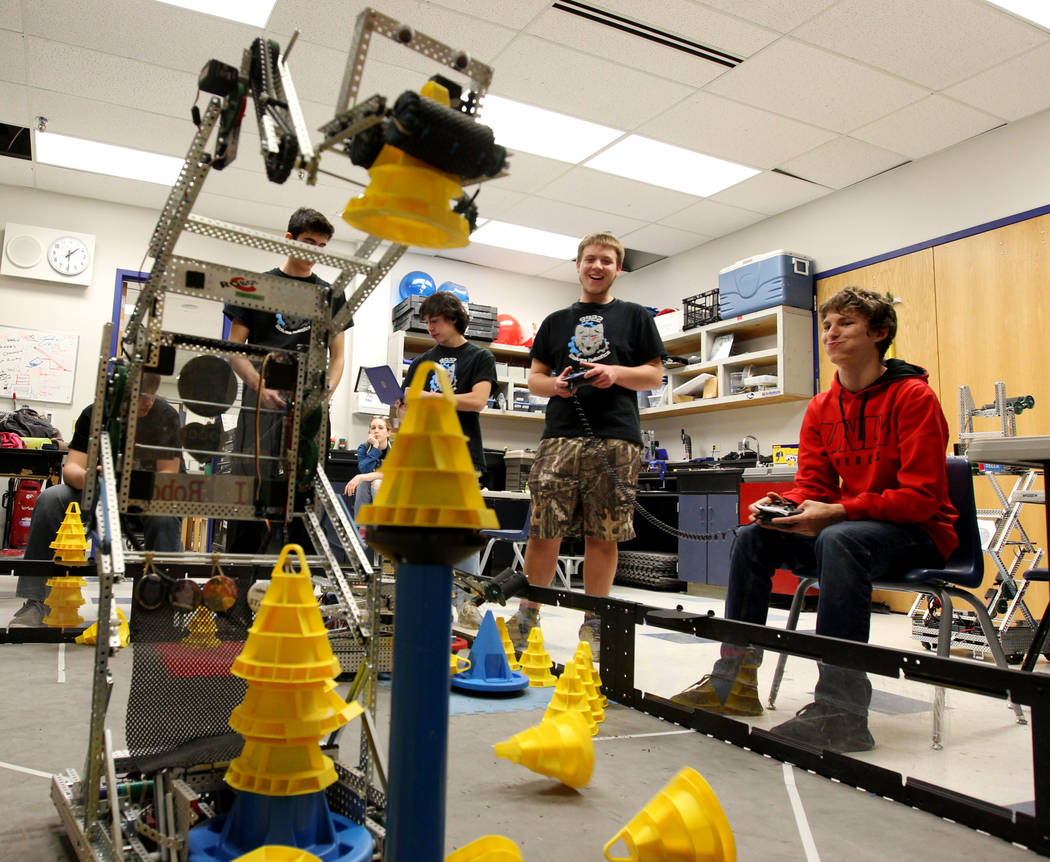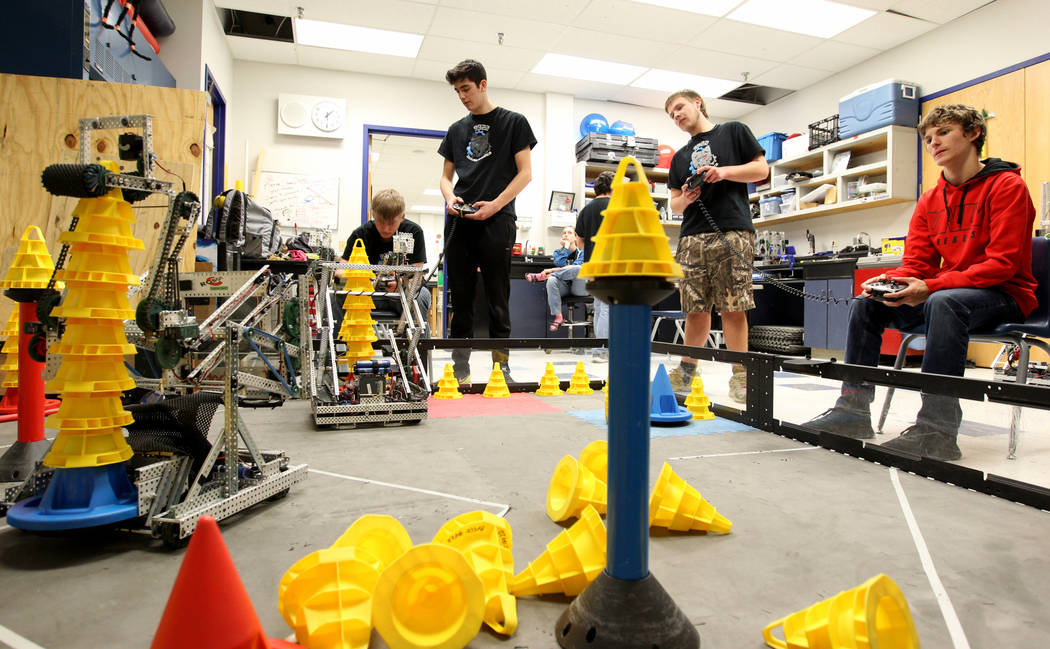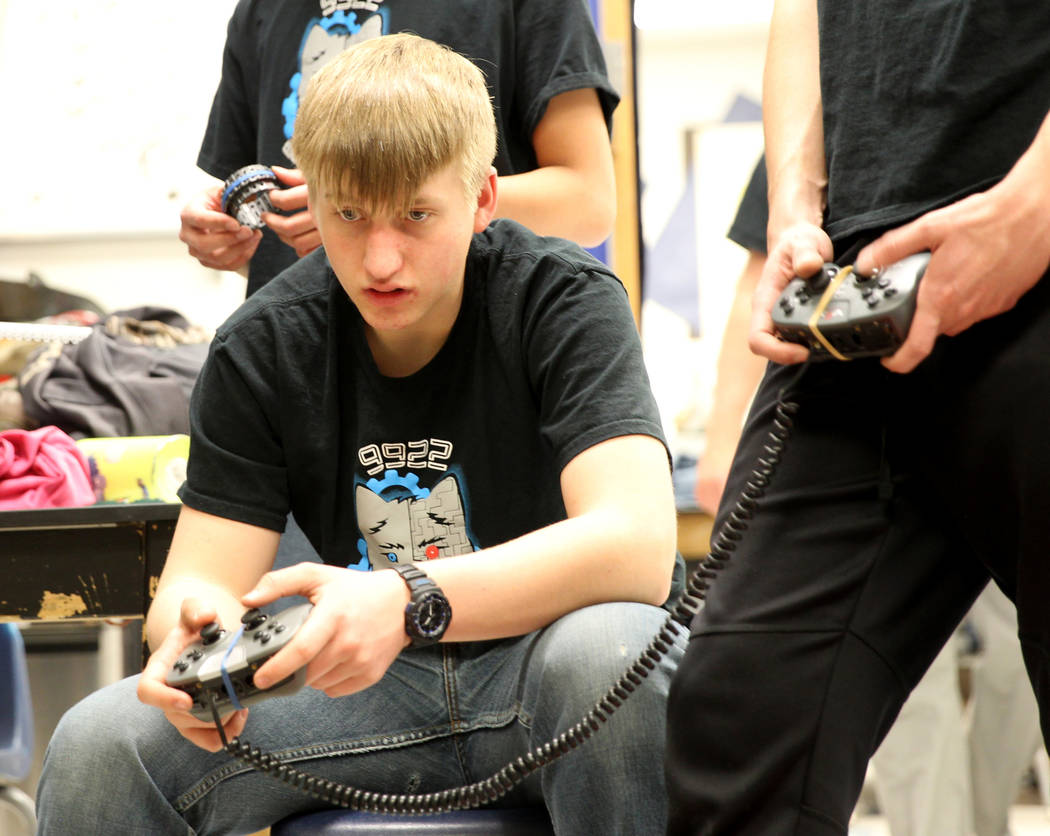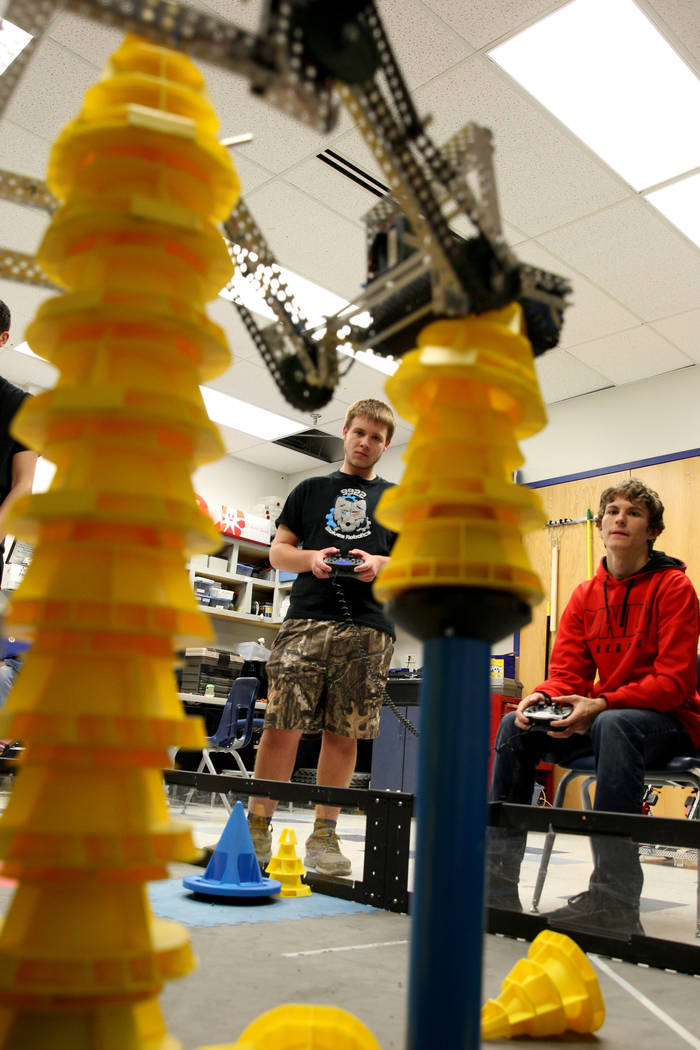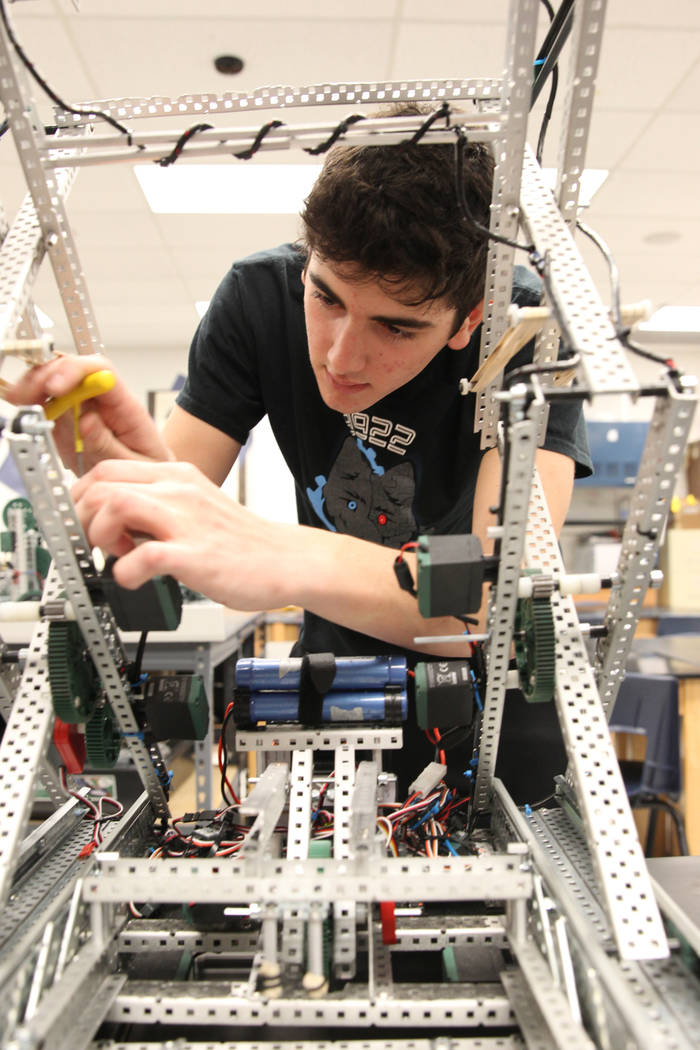 Robots aren't just a thing of the future.
At Basic High School in Henderson, several junior and seniors have been spending long hours after school training and putting the final touches on their self-made machinery. Now members of the robotics club are preparing to compete with high school teams from around the world.
"We have so many students who are brand-new to robotics, but they have grown tremendously," said Mark Reed, physics teacher and robotics adviser at Basic.
Teams are preparing for the U.S. Open Robotics Championship, set for April 5-7 in Iowa, and the VEX Robotics World Championship, slated for April 25-28 in Kentucky.
High-schoolers' robots are tasked with stacking small, bright-orange cones into a tower and controlled by teams of three to four people. The robot with the most cones wins.
C.J. Perkins, 18, joined the club with his younger brother C.D., 16.
"When I first got into this I thought I'd just go build and play with robots," C.J. Perkins said. "I never thought there'd be so much screaming and yelling. It's intense."
There is plenty of blood and sweat involved, students said. They sometimes get cuts from handling sharp pieces, and that's on top of mental exhaustion, said Lenny Montalbano, 17.
"This really teaches them a mental toughness to persevere when it's not easy," Reed added.
Kayla Stuhlmann, 18, said the club has helped her understand science better — like the physics of motors.
"I wasn't very good with technology in the past, but now I understand programming more and how things work," she said.
What is the key to success?
Patience and a lot of fighting, said 16-year-old Trenton Moon, who got into robotics because he enjoys rebuilding motors on dirt bikes.
The self-funded club started in 2006 and has roughly 25 students. Reed said the robotics club has a 100 percent graduation rate, and many students are working toward a career in engineering, coding or mechanics.
Building robots is not cheap.
Each costs about $1,500 to create, and that's on top of competition fees and airfare. Tronox and Olin sponsored the club, but it's still short on funding, Reed said.
A page has been set up to help the students pay for their travels at gofundme.com/basicacademyrobotics.
Contact Sandy Lopez at slopez@reviewjournal.com or 702-383-4686. Follow @JournalismSandy on Twitter.