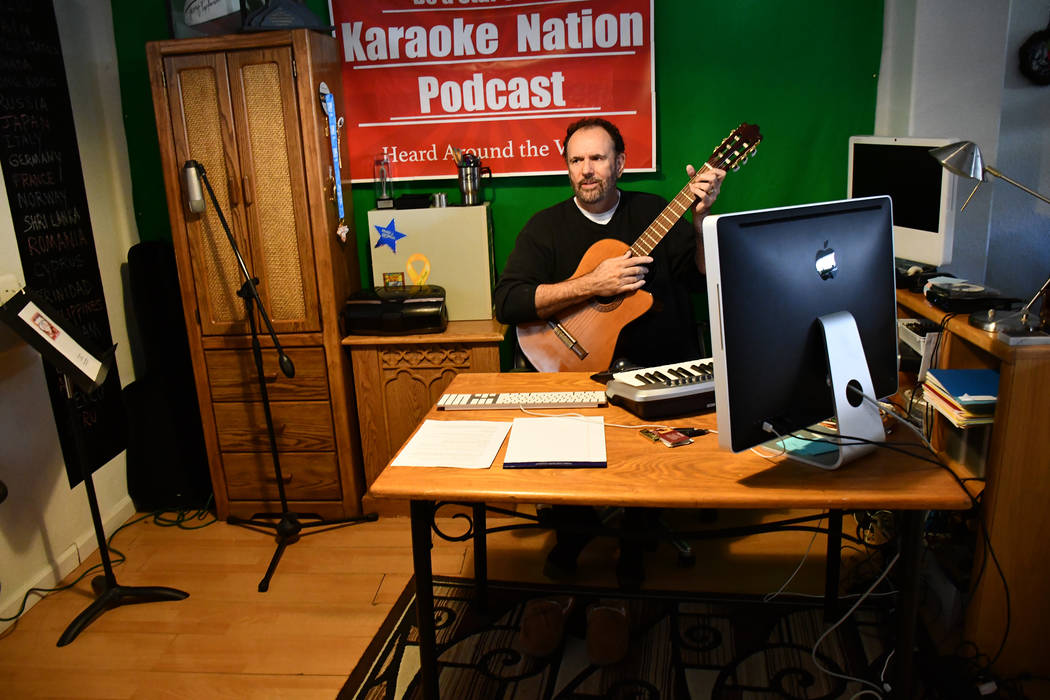 Henderson resident George Dare began tapping his fingers while driving. He told his wife, who was sitting next to him,"I've got something coming to me."
That's how Dare, a music composer and songwriter, got the idea for the tempo of his "Vegas Strong" song.
"I said this could be a pull-the-heart-type of song, but we already have all that pain (and) suffering going on, so I felt it needed to be a powerful success song," he said.
Next, he thought about how to make it "strong." He added drums, piano, guitars, strings and, toward the end, French horns, which he said motivates a listener.
Dare gathered about 10 people at his house on three occasions to record a chorus. They included members of Las Vegas-based Mama's Wranglers, as well as college students, karaoke singers and firefighters.
Mama's Wranglers band leader Toni Jackson said she hopes the song will bring peace to those affected by the Oct. 1 shooting.
"I hope when they play it over the radio, Jackson said. "It will help to remind us that we can come together as a community."
The song took about a week to write, two weeks to record and arrange and two weeks to do the vocals, Dare said.
"I brought them in, and when it was all done it took me about 10 days to edit it and mix it down," he said. "And then I'd make a copy and I'd listen; this would be too loud. And I'd make another copy and listen; this would be too soft."
Dare has composed music for the Make-A-Wish Foundation and the city of Las Vegas. He also has created theme songs for UNLV, the National Finals Rodeo, Helldorado Days and the National Police Association.
When the tragedy struck in Las Vegas on Oct. 1, Dare started thinking about writing a song.
"Second later, it just started coming," he said.
Since the song was posted to YouTubeon Nov. 26, Dare said it has taken on a life of its own.
"We are sending it out to radio stations and TV stations," he said. "My prayer is that people hear it — there's 3,500 people that heard it on YouTube — that they will call a radio station to say that they want to request it.
"It's going to take their brain from looking at the horribleness of it and say, 'We are indeed strong.' When you say 'Vegas Strong' that means something, but when you add music, it's a proclamation, more than just word."
Contact Daria Sokolova at dsokolova@viewnews.com or 702-383-0496. Follow @DariaSokolova77 on Twitter.
Online
To hear "Vegas Strong" by George Dare, visit youtu.be/za-UEkLceZw.