Henderson officials outline plans for economic development
December 19, 2017 - 12:36 pm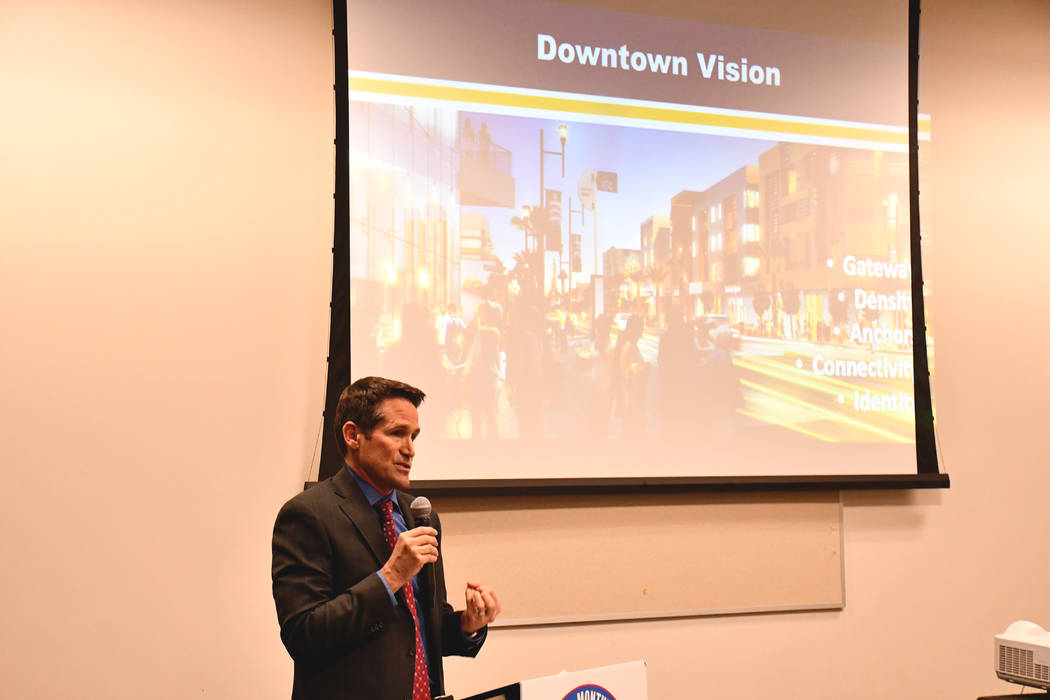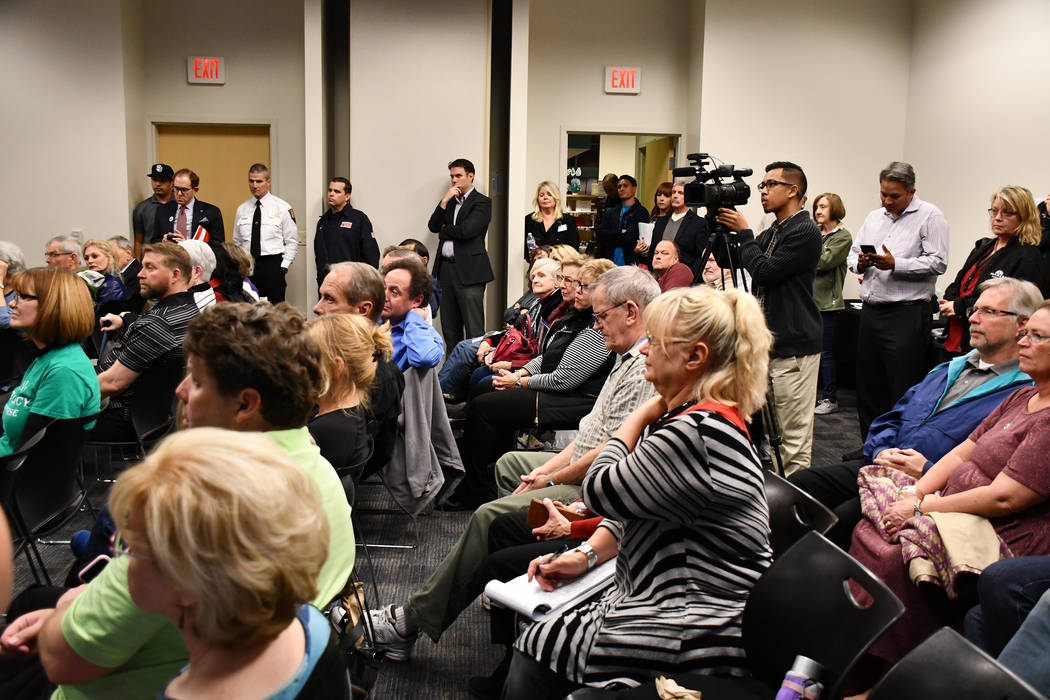 Henderson officials said they want to attract new businesses and residents and create jobs, rather than be a "bedroom community" of Las Vegas.
That was the vision pushed by city officials at Dec. 12's March On event hosted by Henderson Mayor Debra March at Gibson Library.
Stephanie Garcia-Vause, the city's director of community development and services, said 26,000 residents were surveyed recently as part of Henderson Strong, a plan for the city's development.
Schools and education are residents' top priority, Garcia-Vause said. Health and well-being are second, followed by parks and open space.
Henderson residents, through the survey, named downtown Henderson, the Boulder Highway corridor, Lake Mead Parkway and west Henderson as ideal areas for reinvestment and development, Garcia-Vause said.
Through Henderson Strong, officials worked with the city's Economic Development Department to clarify economic development priorities, Garcia-Vause said. Key sectors identified were advanced manufacturing and logistics; health care and life sciences; headquarters and global finance; technology; hospitality and tourism; and retail.
"These are the areas that we are focusing on … because we know that having opportunities for jobs is really important," Garcia-Vause said. "We don't want to be a bedroom community only; we want people to be able to work and live here."
Henderson Redevelopment Manager Mark Hobaica talked at the event about new projects and the development of vacant sites at Water Street and Victory Road and at Water Street and Lake Mead Parkway.
Hobaica named Tate Snyder Kimsey Architects on Water Street as an example for other developers who are considering the area.
"They created a mixed-use type of environment where the ground floor is a Public Works Coffe Bar," he said.
Basic Road is set to receive improvements in 2019-20, Hobaica said. Those will include upgraded sidewalks, landscaping and lights and making Basic more pedestrian and bicycle friendly. East Van Wagenen Street will get a much-needed repaving and better lighting, he said.
"We have to invest in our downtown," he said. "Its sewer systems, water systems, roadways, sidewalks that have been there for 75 years, they are failing. They are breaking down, and it's time to replace them.."
Garcia-Vause said the city plans to start work on the Eastside Reinvestment Plan in early 2018. The plan covers the communities along and to the east of Boulder Highway.
No additional Henderson Strong meetings are planned, officials said.
Contact Daria Sokolova at dsokolova@viewnews.com or 702-383-0496. Follow @DariaSokolova77 on Twitter.
Online
For more details on the Henderson Strong Plan, visit hendersonstrong.org.
State of the City
Mayor Debra March is set to give her State of the City address at 12:30 p.m. Jan. 10 at a luncheon at Green Valley Ranch Resort. Doors open at 11:30 a.m. Tickets cost $50. Visit tinyurl.com/y8avb65x.