Henderson opens new police station in fast-growing area
Updated September 11, 2023 - 7:12 pm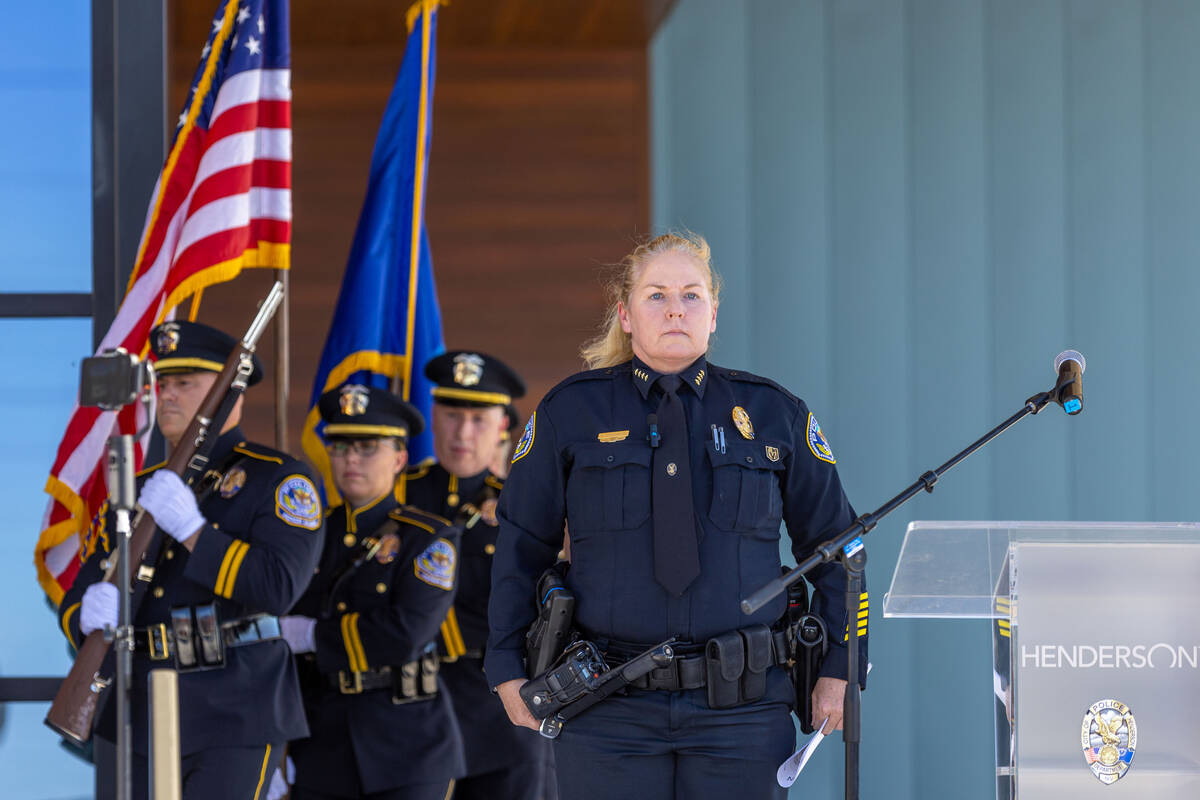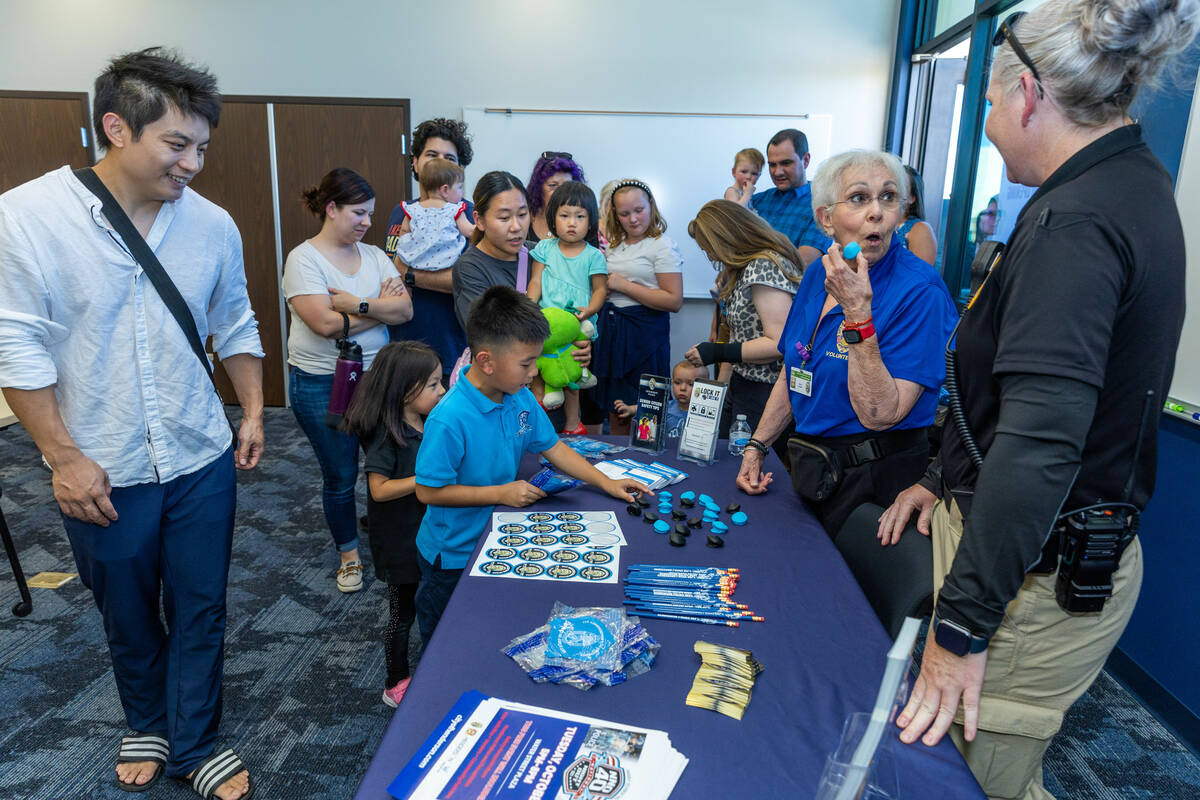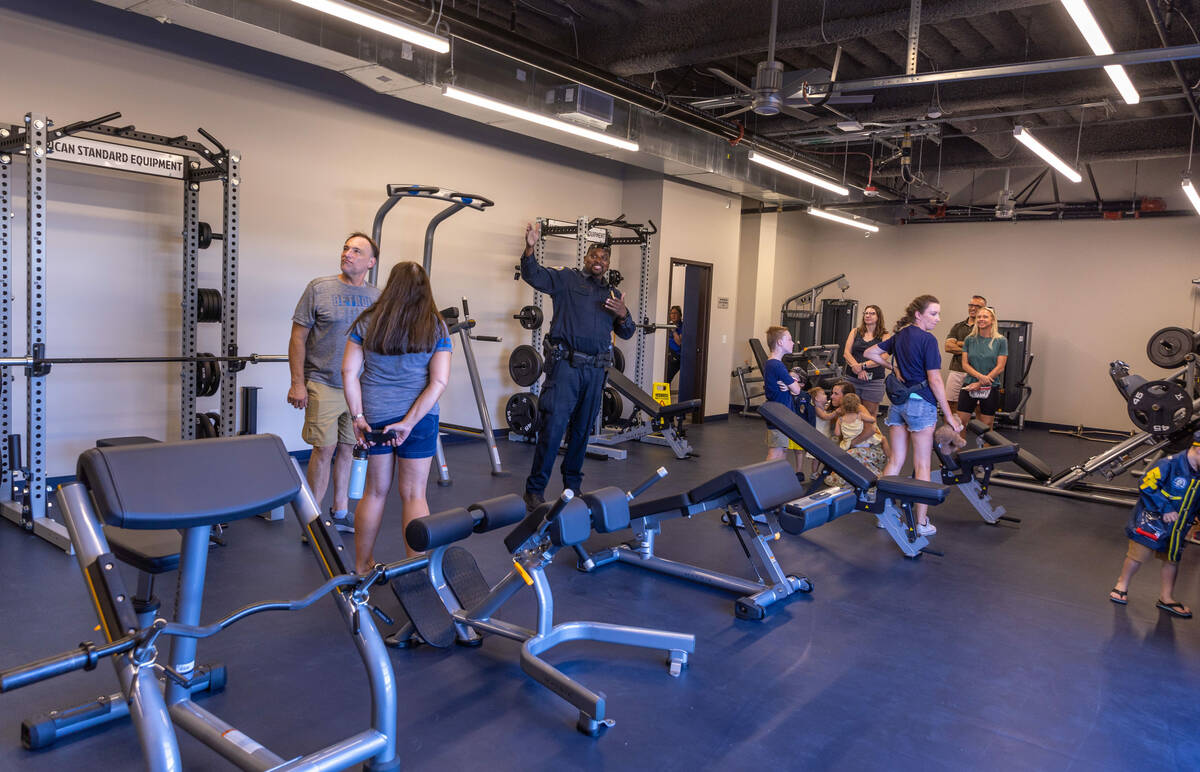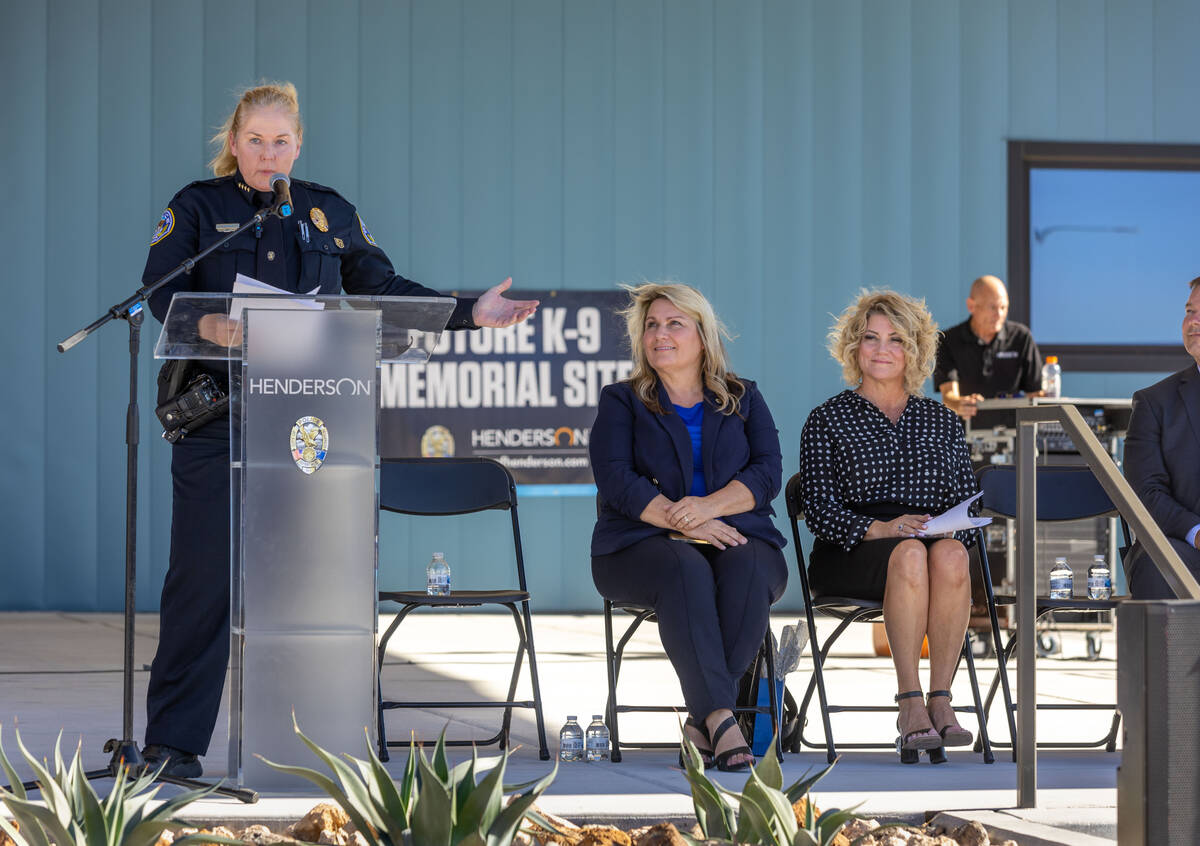 Henderson residents toured the city's newest police substation after it officially opened Thursday.
Crowds gathered outside of Henderson's West Police Substation on Via Inspirada for the grand opening.
Before the ribbons were cut and the crowds moved inside, attendees heard speeches from Henderson Police Chief Hollie Chadwick, Mayor Michelle Romero, Councilman Dan Shaw and Rep. Dina Titus' deputy chief of staff.
The new 52,000-square-foot substation now houses Henderson's police academy and a new dispatch center that will become the Police Department's dispatch center over the next six months, according to Chadwick.
The substation also marks the first change in the department's area commands since 2007, according to Chadwick and Romero.
Before the substation opened, the Police Department divided Henderson into three area commands, each with its own stations. The substation on Via Inspirada will serve as the station for the city's fourth area command.
Chadwick told the Las Vegas Review-Journal that the police substation was already operational on Thursday.
She said the substation is already staffed but has room to expand its staff and facilities as the community continues to grow.
"The amazing benefit is the room for growth, right?" Chadwick said. "Because if you look in this valley, Inspirada is probably only halfway built. So there's so much more room that they're going to grow and develop out here. And we're already ready for it."
Contact Mark Credico at mcredico@reviewjournal.com. Follow him on Instagram @writermark2.