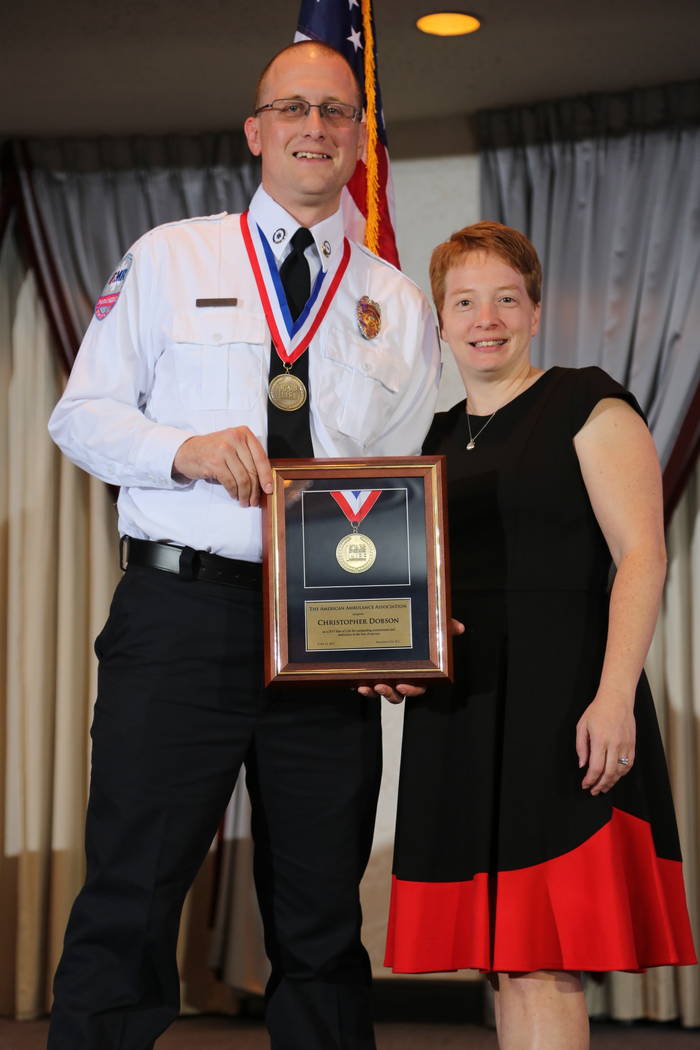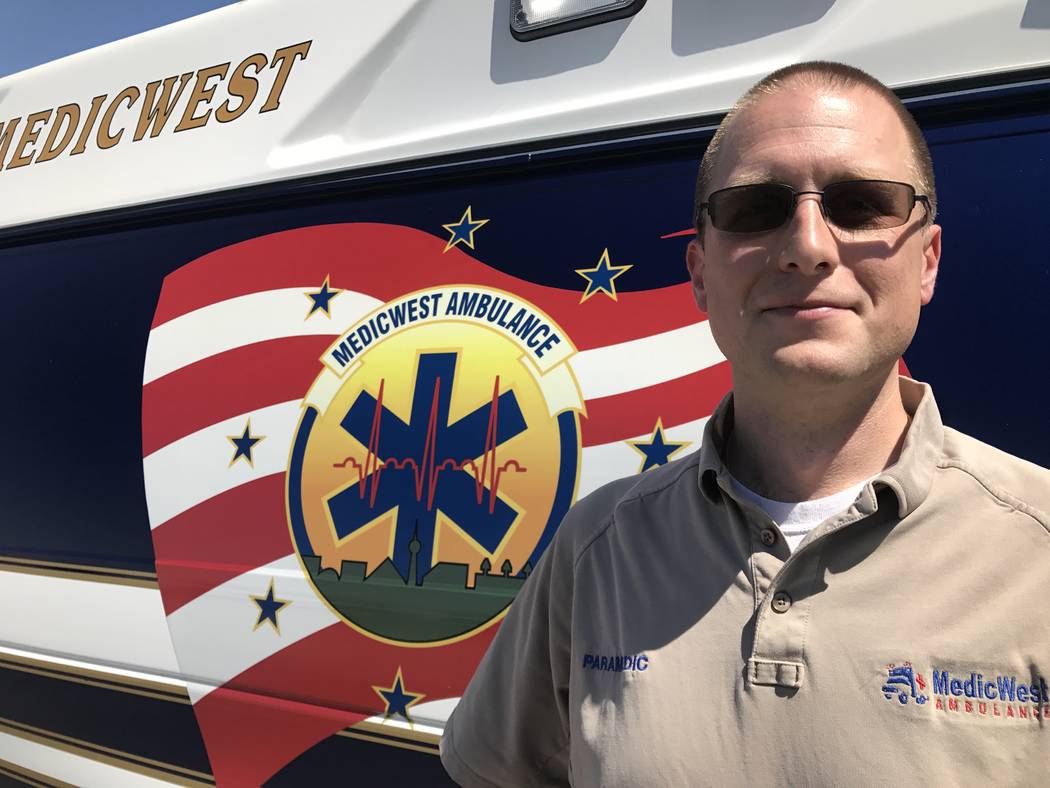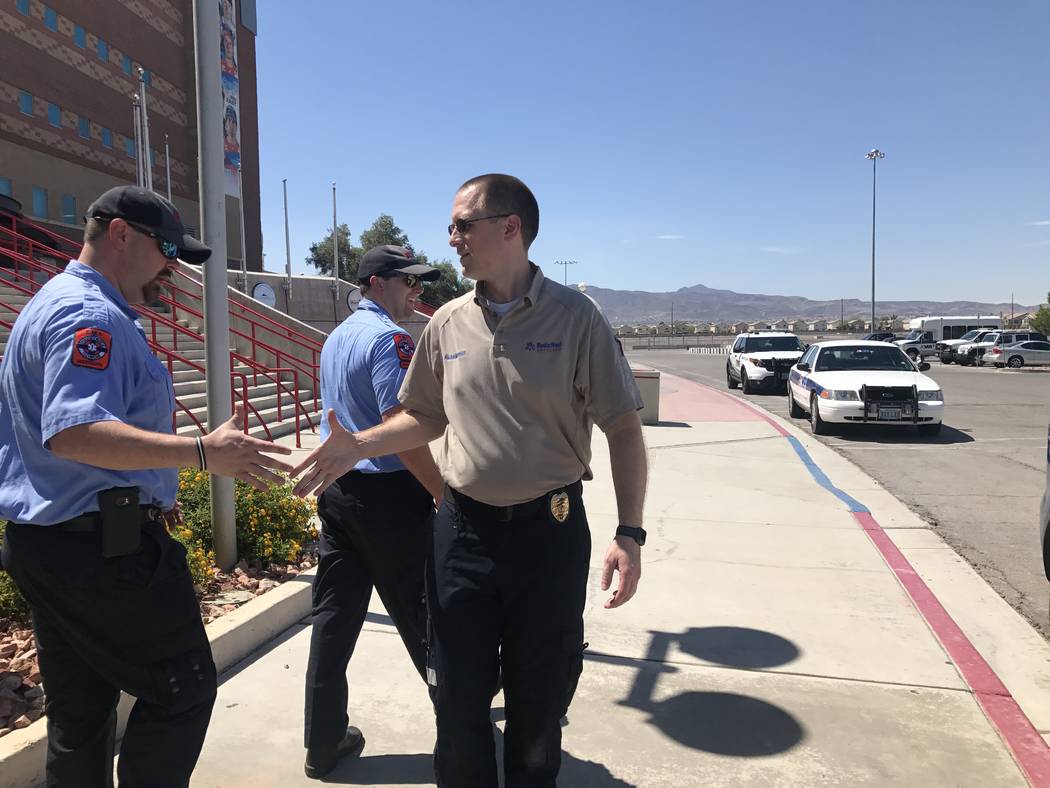 Chris Dobson drove a harrowing 50 miles with his sirens blaring and lights flashing to get to a patient who was critically injured in a February 2016 crash in Moapa Valley.
The MedicWest paramedic had just responded to another crash involving two motorcycles, then was called to another crash about 2 miles away. With only his partner, who was a student, volunteer firefighters and bystanders as support, Dobson was most advanced paramedic on the scene.
He intubated an injured woman while she was trapped in her vehicle, ensuring she could breathe. The woman and a man who'd suffered a leg injury were both in critical condition. With only one helicopter available to transfer one patient to University Medical Center about 50 miles away, Dobson decided to transport the woman, who was "much more critical," he said.
"That's one of the hardest parts of that process," Dobson said. "Figuring out how are we going to accomodate getting this patient (to the hospital) quickly and easily."
He then intubated the man and rushed him to UMC. The man fully recovered.
Dobson is being honored for these acts with the American Ambulance Association's Stars of Life award, which is given to 100 ambulance professionals nationwide. The award ceremony is set for June 12-14 in Washington, D.C.
"Thousands of people get nominated, so to have one of our very own recognized, it's an honor …" AMR MedicWest Las Vegas government-affairs manager Damon Schilling said. MedicWest is based in North Las Vegas.
Dobson, who lives in Henderson, teaches CPR and advanced cardiac life support.
Dobson was nominated by one of his former students, a paramedic lawyer from Texas, and co-worker Chris Curtiss, who received the award the previous year. Curtiss was honored for being the first paramedic to respond to the December 2015 crash on the Strip that left one person dead.
"It was like a war zone, but it was a quiet war zone," she said. "It was unlike anything I'd seen in my 15 years working in this field."
Older brother Jeff said Dobson has long led a life of public service.
"I couldn't be more proud of him," Jeff said. "He is definitely deserving of it. …"
Dobson said that his next goal is to get a critical-care certification.
Contact Kailyn Brown at kbrown@viewnews.com or 702-387-5233. Follow @kailynhype on Twitter.
About the award
The American Ambulance Association's Stars of Life award honores the contributions of ambulance professionals who have gone above and beyond the call of duty in service to their communities or the EMS profession, according to the association's website.
For more information, go to stars.the-aaa.org.