Henderson police chief, deputy chief 'voluntarily separate' from city amid investigation
Updated June 1, 2017 - 9:23 pm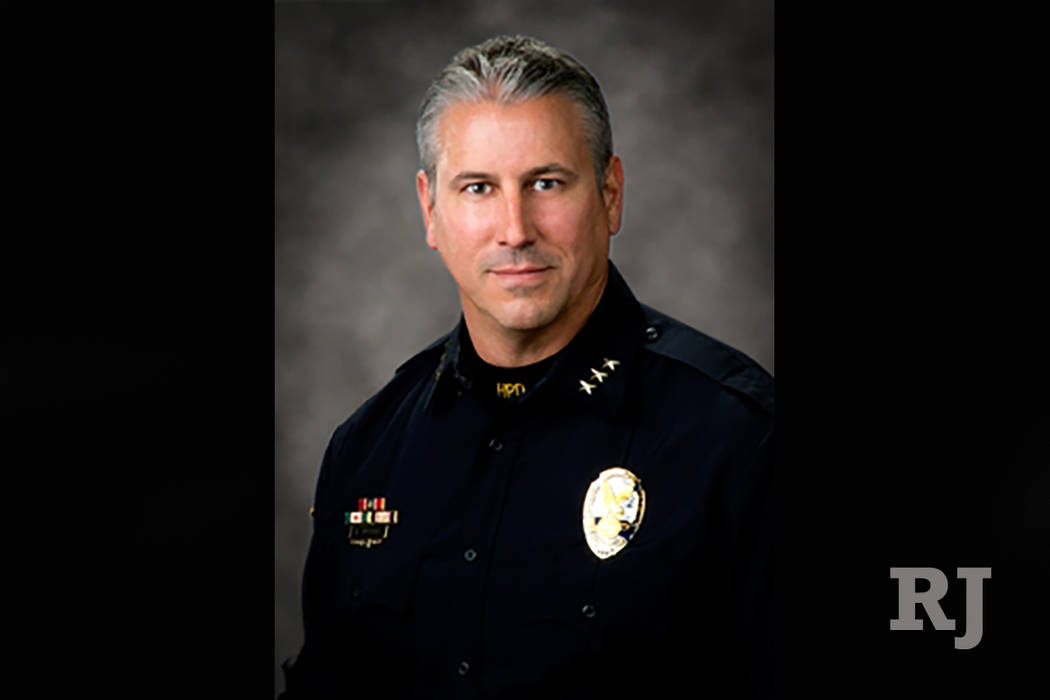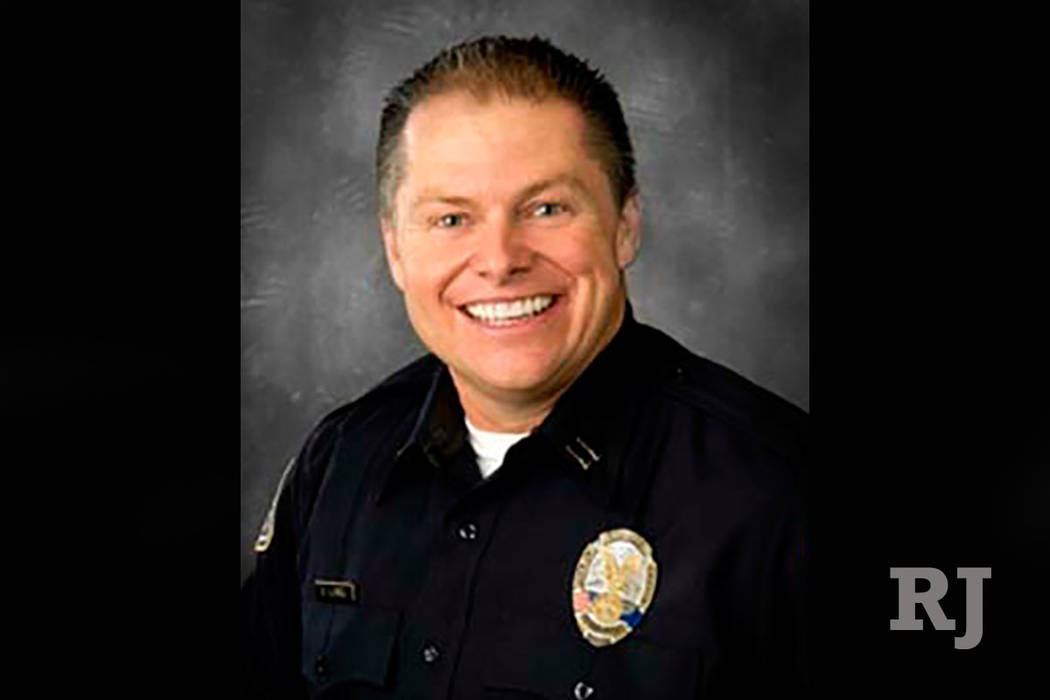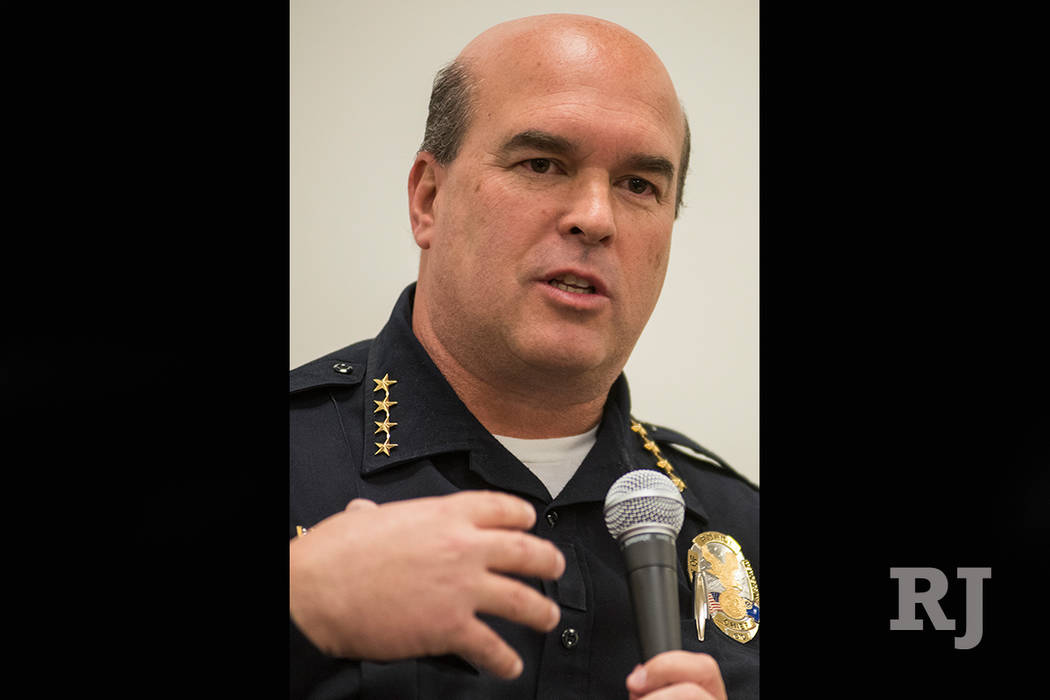 Former Henderson Police Chief Patrick Moers and Deputy Chief Bobby Long are no longer city of Henderson employees, officials announced in an email sent at 5:02 p.m. Thursday.
The after-hours announcement came two weeks after the city of Henderson named Todd Peters acting police chief amid an internal investigation into former chief Moers.
"Henderson residents can be confident in the new leadership of their police department," City Manager Bob Murnane said in the email Thursday, adding that Moers and Long had "voluntarily separated from the City of Henderson."
That means both Moers and Long provided notification to the city on Thursday that they had "chosen to leave as employees," Henderson spokesman David Cherry said in a clarification email late Thursday.
"I can confirm they are no longer on the City of Henderson's payroll," Cherry added. As of late Thursday, it remained unclear if either Moers or Long faced risk of termination before they chose to end their employment.
Investigation into former chief, foundation
Early last month, then-chief Moers was put under internal investigation shortly after he sent out mailers to local business owners promoting a foundation that he called the department's only authorized fundraising group.
In the mailer, Moers said the foundation, Friends of the Henderson Police Department, was created by "business owners in our community." In April, according to the foundation's website, its advisory board was composed of seven members of the Henderson Police Department, including Moers, Long and police Capt. Wade Seekatz.
The investigation was launched shortly after Mayor-elect Debra March saw the mailer, which included Moers' photo and an image of a Henderson police badge.
"If it's a 'friends of' organization, then generally it's run by the department's friends," March told the Las Vegas Review-Journal last month, when asked about the degree of separation between the foundation and the department. "I had concerns when I saw the mailer."
March did not personally return a request for comment Thursday. Instead, she forwarded all requests to Cherry, the city spokesman.
It's unclear whether the Moers investigation is solely related to the ongoing probe of the foundation, which Cherry said "has led the city to begin the process of updating our policies and procedures to ensure that the proper level of separation is being maintained between the role of city employees and the desire to support charitable causes."
New acting chief
On May 18, Peters was named acting police chief. At the time, Moers' employment status remained unclear, but Cherry confirmed late Thursday that — following Peters' appointment — Moers had been placed on paid leave until Thursday, when he "voluntarily separated" from Henderson.
"Acting Police Chief Todd Peters has 24 years of experience on the job in Henderson and the men and women of the Henderson Police Department are dedicated to protecting and serving our community," Murnane said Thursday in the announcement email. "Our city's leaders are 100 percent behind these highly-skilled law enforcement officers and we know how hard they work to keep Henderson families safe."
When reached by phone late Thursday, Peters declined comment. As of Thursday, the department's deputy chief position remained vacant.
Review-Journal staff writer Sandy Lopez contributed to this story. Contact Rachel Crosby at rcrosby@reviewjournal.com or 702-387-5290. Follow @rachelacrosby on Twitter.