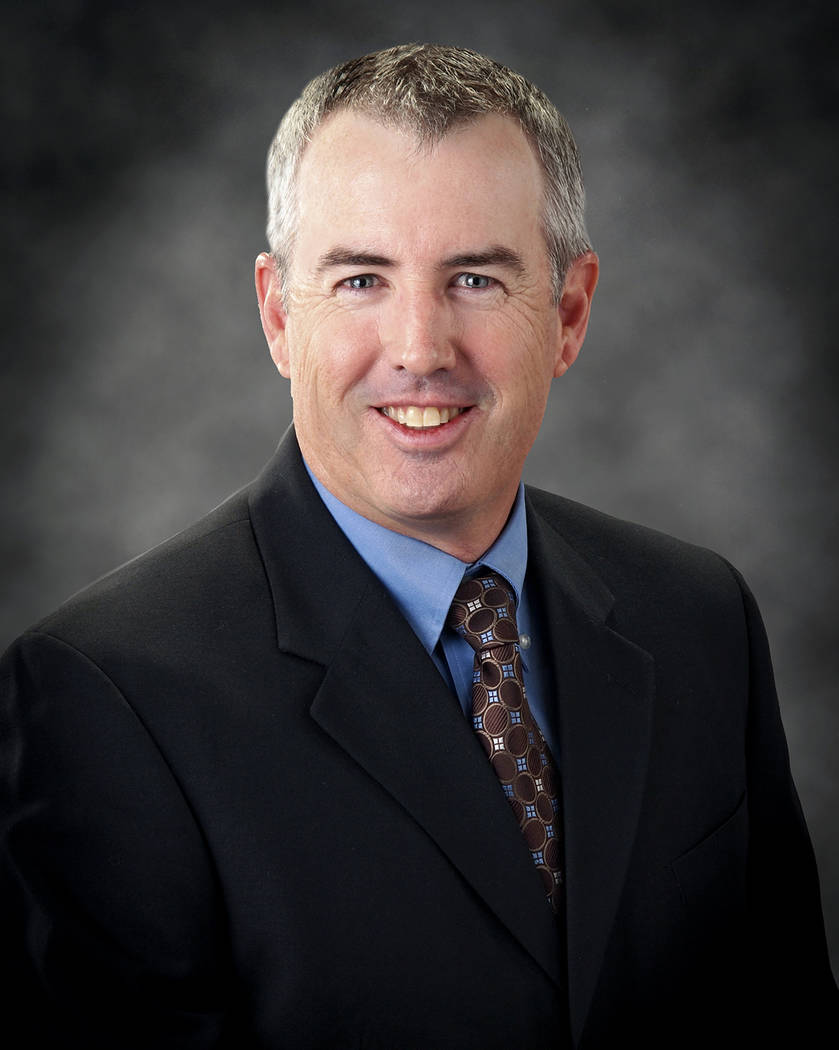 The director of Henderson's Public Works, Parks and Recreation Department was named the 2017 Public Works Official of the Year by American City & County magazine.
Robert Herr, who was nominated by Mayor Debra March, said he thinks of the recognition as a collective achievement.
"It's really a recognition of what my department does and our city and the work we do," he said. "… I'm not keen on the individual portion. (This award) kind of reinforced the services that we do and programs that we provide."
Herr began working for the city as a traffic engineer in March 2004 and became director of public works in October 2015. He oversees an annual department budget of $109 million and a team of more than 400 full-time and 850 part-time and seasonal employees.
March said she is "constantly impressed" with Herr's "thoughtful, strategic and collaborative" leadership in overseeing Henderson's largest department.
"This is a well-deserved honor, and we're very fortunate to have someone as skilled and dedicated as Robert Herr working for the city of Henderson," March said.
Nominees for the award are judged on major accomplishments and the efforts they lead for the community, according to the magazine.
Among the accomplishments cited by the magazine were attaining accreditation from the American Public Works Association, during which time the department was recognized for nine national model best practices; earning a third successful reaccreditation by the Commission for Accreditation of Park and Recreation Agencies and being 100 percent compliant with all recommended standards; completing 21 critical roadway and infrastructure improvement projects at a cost of $64.9 million in the past 18 months; and reorganizing and modernizing the city's maintenance shop and fleet of vehicles.
Henderson spokeswoman Kathleen Richards said Herr's department works most closely with residents and has the biggest impact on them.
Herr said he wants his department to be more efficient with the limited funding that it gets because of a property tax cap.
"The growth in real estate and population outpaces property tax," Herr said. "We continue to see growth in population, but the revenue just hasn't been there."
This is Henderson's first award from the magazine, which recognized officials from across the country in several categories.
In 1999 and 2014, the city's public works department received a National Gold Medal Award from the National Recreation and Park Association.
Contact Daria Sokolova at dsokolova@viewnews.com or 702-383-0496. Follow @DariaSokolova77 on Twitter.