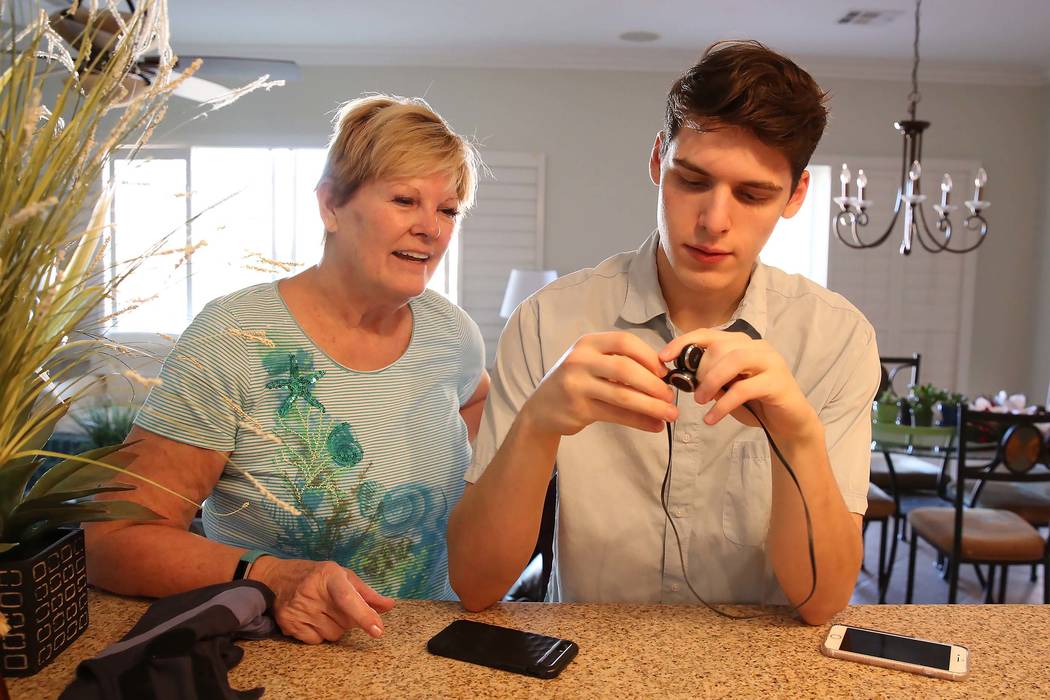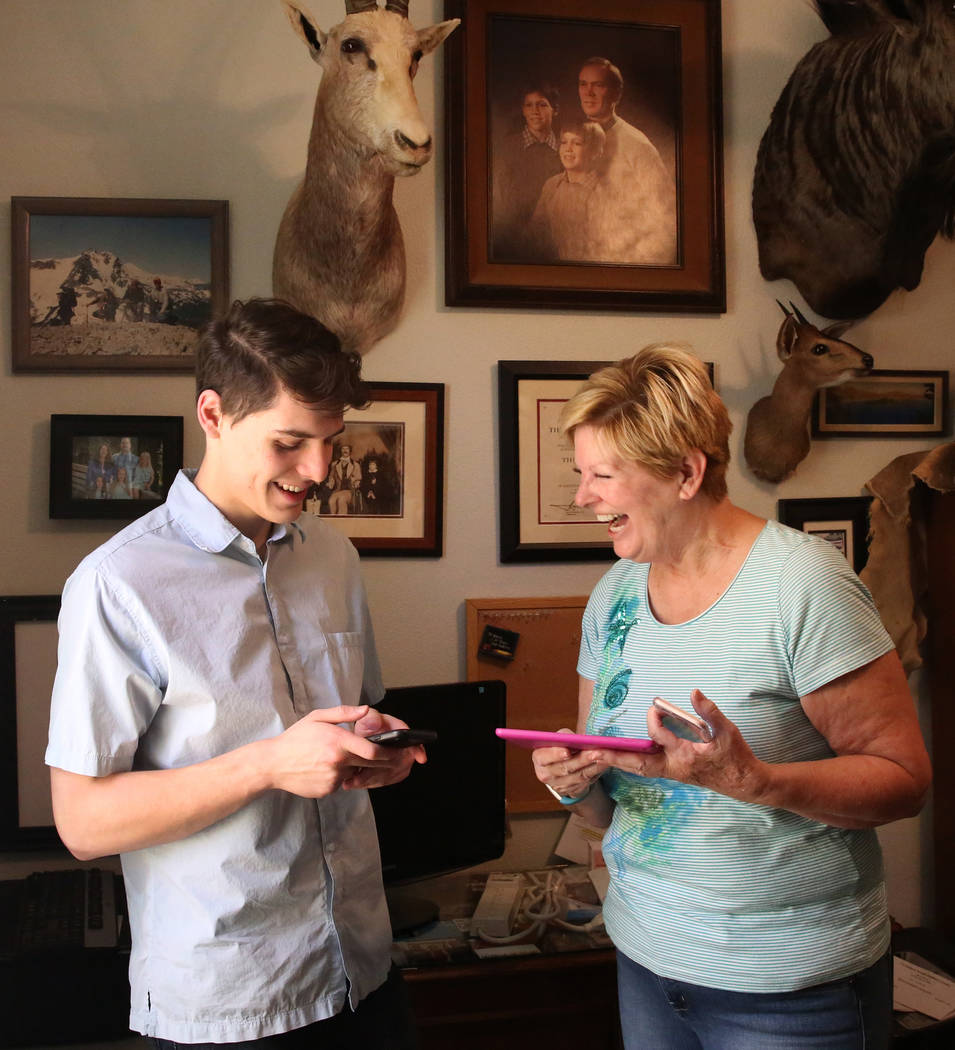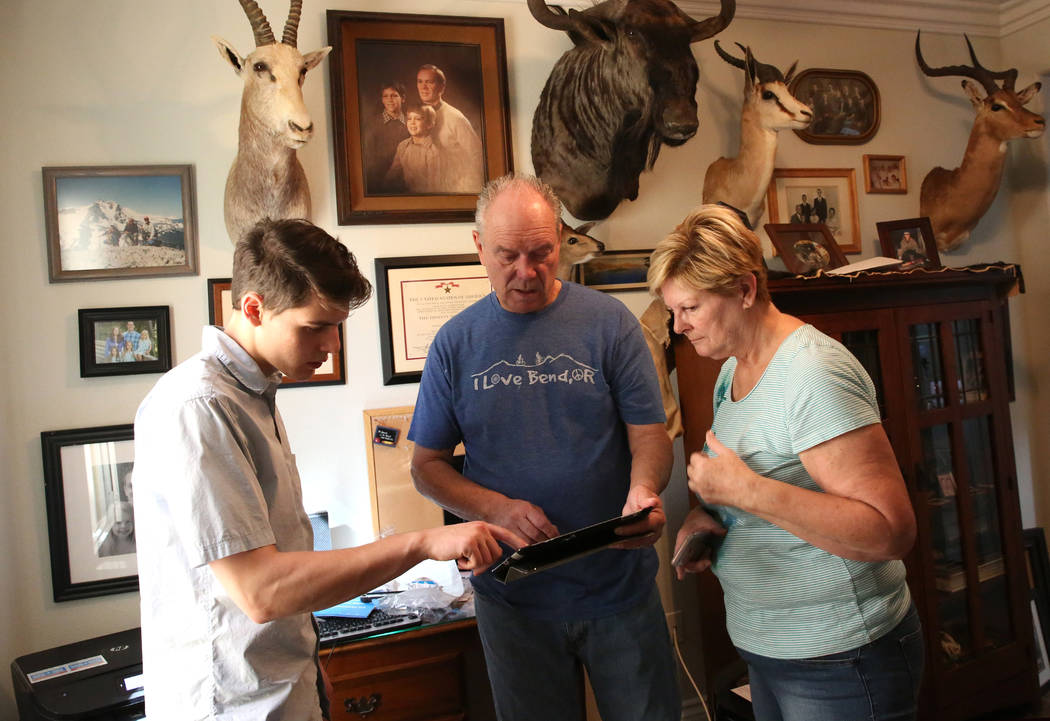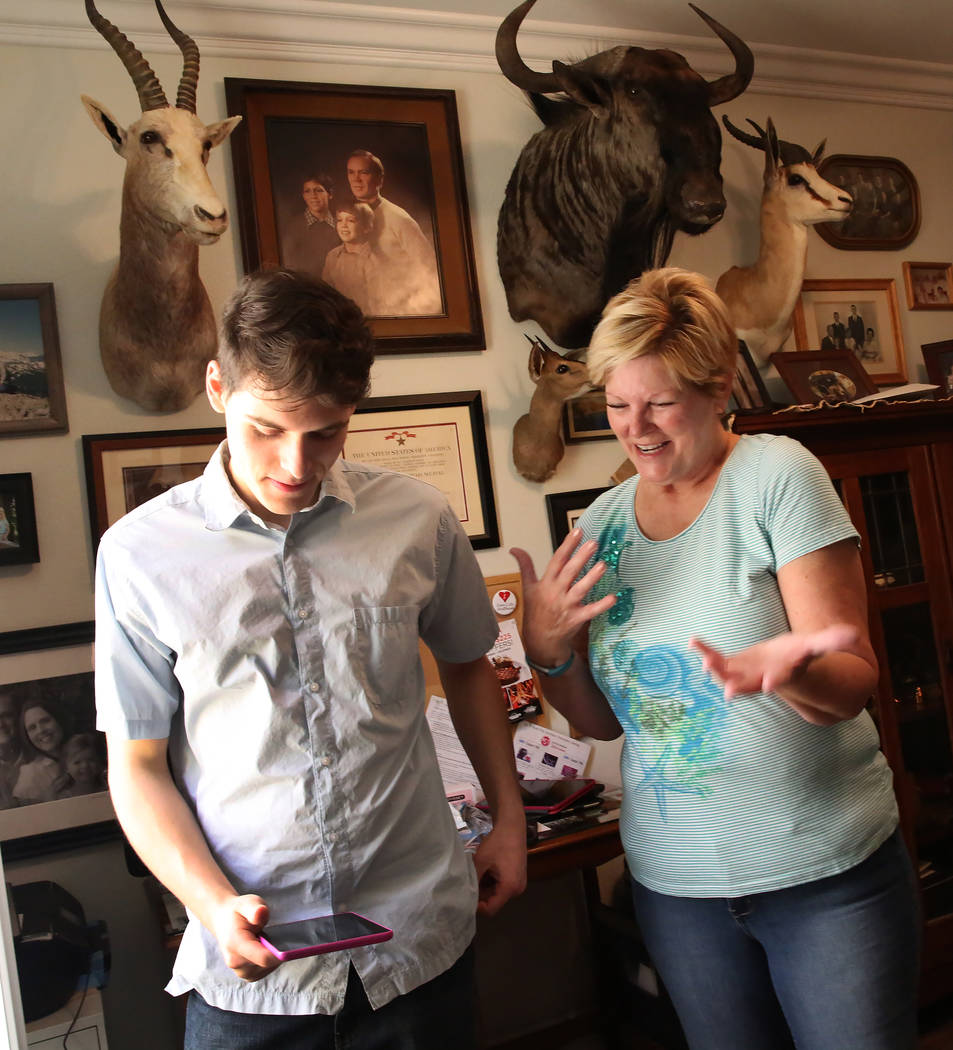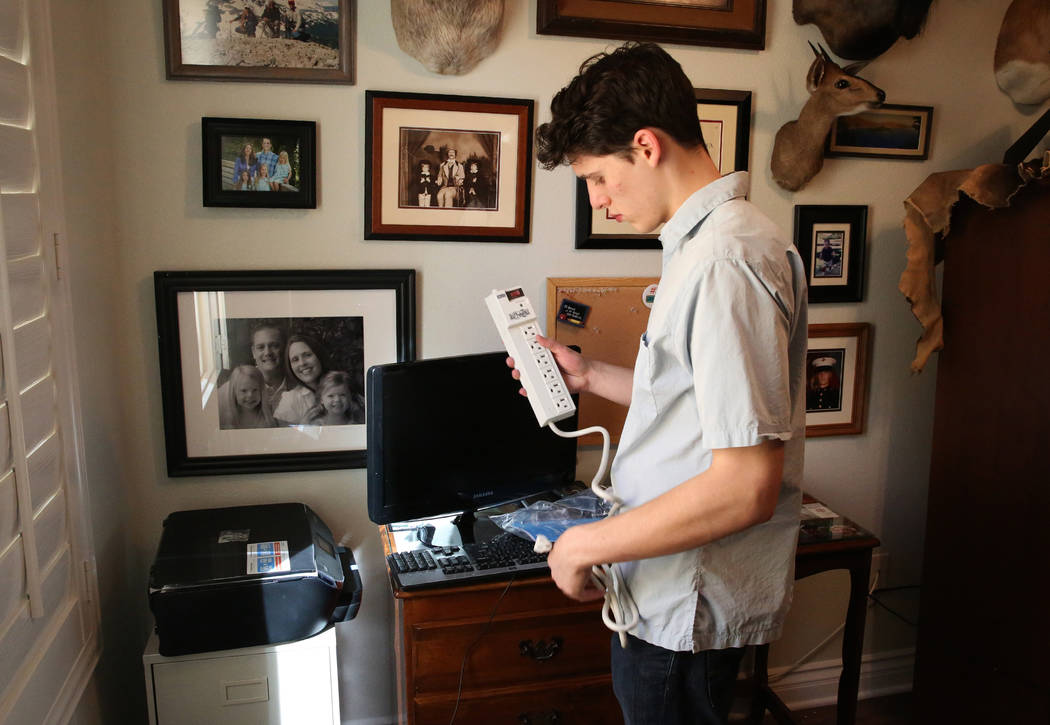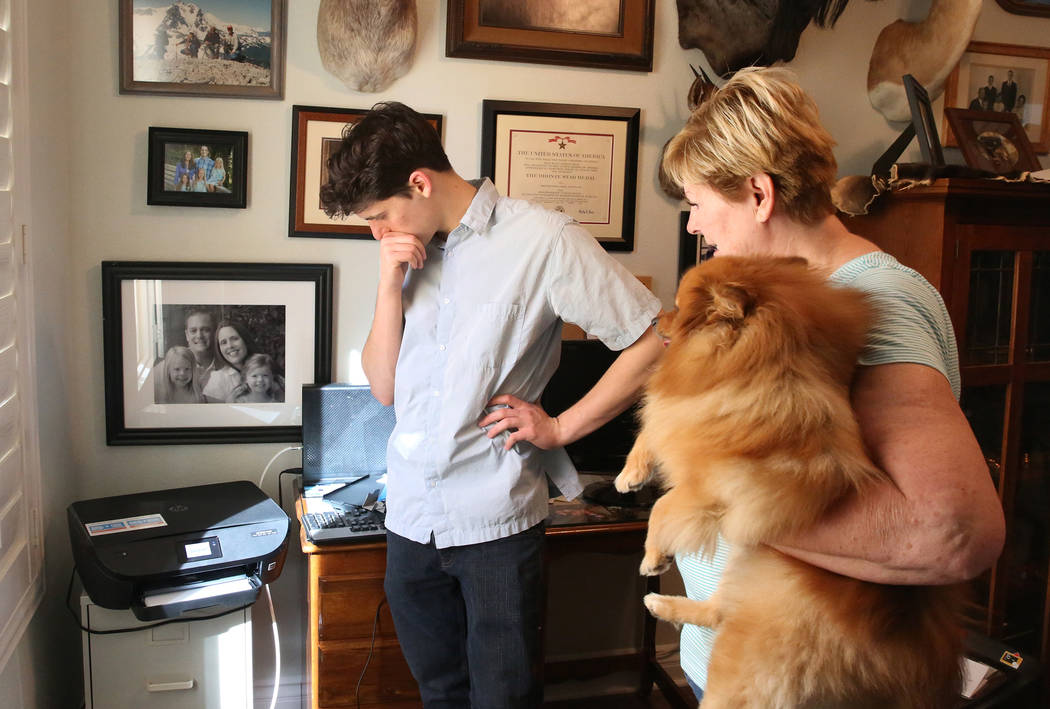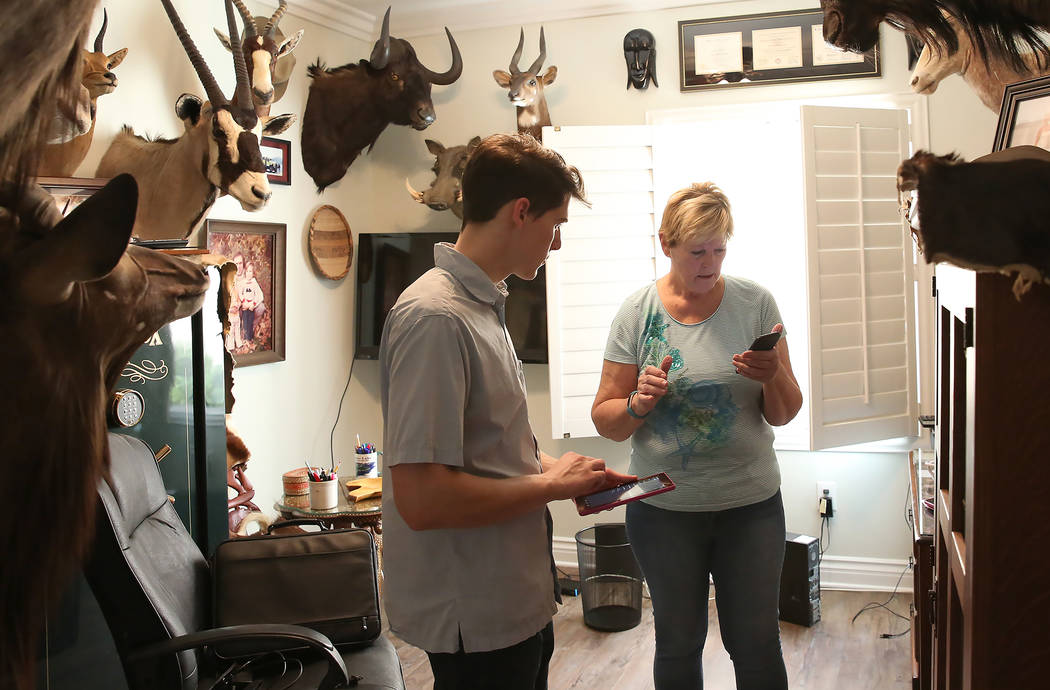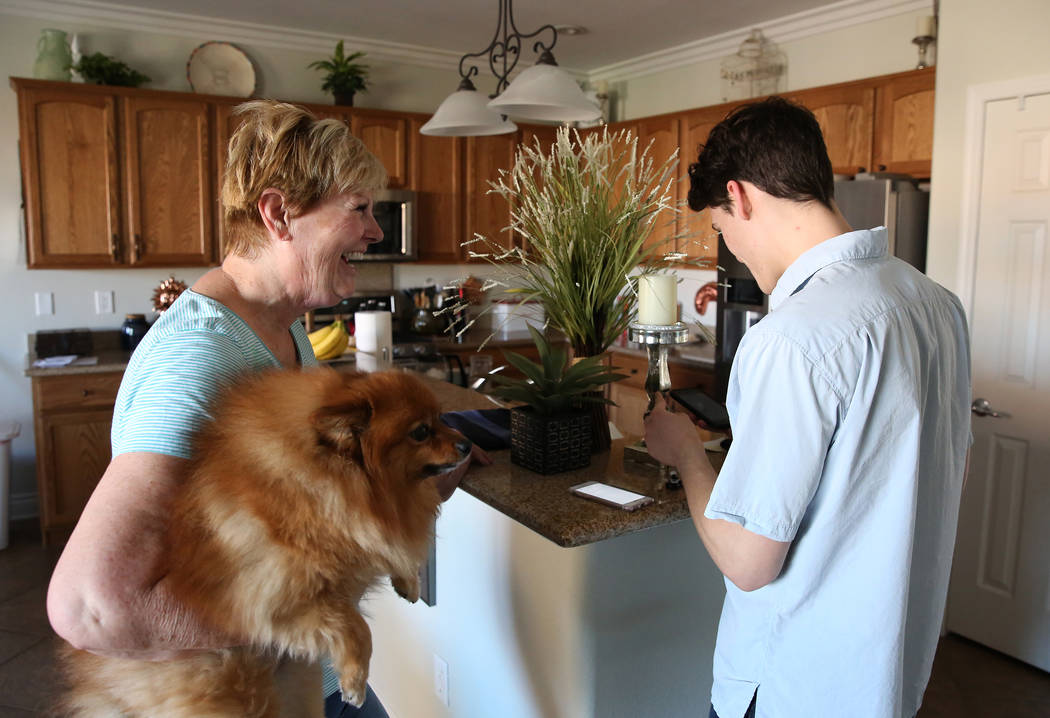 It started with a simple goal — to help his grandmother learn to use a computer.
Henderson resident Hudson Root remembers going over to her home as a 10-year-old and showing her how to go online to send emails and connect with family and friends. He took over for his mother, who'd become frustrated because his grandmother thought the mouse should face the opposite way.
"She thought the tail should face her and the eyes should be on the computer," Root said. "I was pretty young and very patient. I said, 'Yes, that's probably how a mouse should go, but let's try it this way.' Pretty soon, she was creating group chats with our family, sending us birthday texts with emojis and her favorite — sending religious memes or motivational quotes.
"She really mastered it."
The smile on her face, he said, was thank you enough.
Now 17-year-old Root has made it a goal to bridge the digital divide that senior citizens often face.
He created Geeks for Seniors as a community service project while he was a high school freshman. The free service provides technology support with computers, tablet computers, cellphones, televisions, home theaters, Wi-Fi and internet.
Root believes that the biggest challenge about technology for seniors is that it's constantly changing.
"They may just figure out to use a mouse or keyboard, and then they buy an iPad and all the sudden they have to figure out a touch screen," Root said.
The key to helping them is being patient, offering hands-on learning and repeating instructions. Root said that depending on the task, he can spend anywhere from a few minutes to a few hours with seniors.
He credits his parents for helping him develop his passion for technology. They would let him take old computers apart and put them back together, he said.
He's helped around 20 people — mostly in Sun City Anthem — including his former home-school teacher, 75-year-old Sandra Goldman.
"Unless you have someone who can take the time and have the patience to show you how to use technology, it's scary for us seniors and we get frustrated," Goldman said. "Hudson has never once rushed me. He's brought me more into the modern technological world than anyone."
Since working with Root, Goldman has learned how to text with family, send and receive videos, and Skype with her grandchildren.
Next year, Root hopes to attend the University of Southern California to major in business administration and minor in computer science, but his 13-year-old brother, Remington, plans to take over Geeks for Seniors.
With Root's help, Remington intends to expand the program to other high school students, so they can gain volunteer service hours for class, while helping seniors nationwide.
For more information, visit geeksforseniors.com or call 702-297-7120.
Contact Sandy Lopez at slopez@reviewjournal.com or 702-383-4686. Follow @JournalismSandy on Twitter.