Henderson welcomes 'fantastic' new police chief at ceremony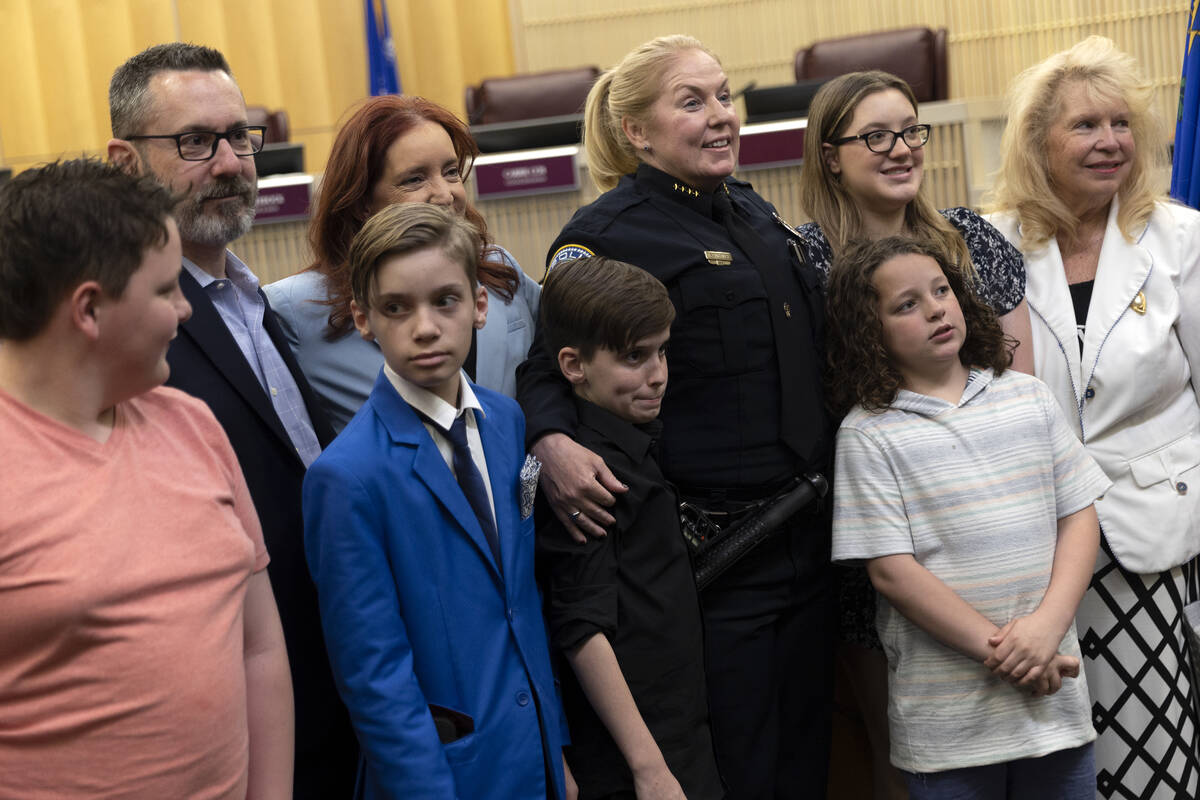 Henderson's City Council chambers filled with mostly law enforcement personnel Tuesday afternoon for the swearing-in of the city's new police chief, Hollie Chadwick.
Chadwick has been a member of the Henderson Police Department since 2002, served as a captain since 2019 and graduated from the FBI National Academy.
"I think you will be able to take this amazing police force and take it to an even higher level and you're fully equipped to do that," Mayor Michelle Romero told Chadwick after she was sworn in.
Henderson has had issues with its police chiefs for over a decade, with the four officers who held the position over the last 11 years all leaving amid controversy.
In 2012 Jutta Chambers retired from police chief weeks after the city settled a case of police brutality that occurred in 2010.
Five years later Patrick Moers left the position while he was being investigated for alleged sexual harassment.
Former Chief LaTesha Watson was fired in 2019 in relation to conflicts with the police union and its members. She later sued the city in 2020, claiming race and gender discrimination among other allegations.
Last November, both of the city's police unions voted "no confidence" in Thedrick Andres, the most recent police chief. He retired from the position in February.
The selection of the next police chief after Andres only considered internal candidates already serving within the Henderson Police Department, promoting four officers vying for the position to deputy chief in March.
Shawn Thibeault, president of the Henderson Police Officers Association, said both he and the officers in the organization were pleased that the candidates were all internal and with Chadwick becoming the new chief.
"Just from that perspective of (the selection of police chief) being in house, everybody was just happy from that," Thibeault said. "But then when she became the chief, it just made it that much better. She is trusted within the Department, for sure."
Councilwoman Carrie Cox and Councilman Jim Seebock both said they were happy that the chief was selected internally and expressed confidence in her ability to lead the department in a new, more positive direction.
"(Chadwick) was always involved and is involved with her with her peers and she will be fantastic in going forward because she's hands on," Cox said of the new chief.
Contact Mark Credico at mcredico@reviewjournal.com. Follow him on Instagram @writermark2.