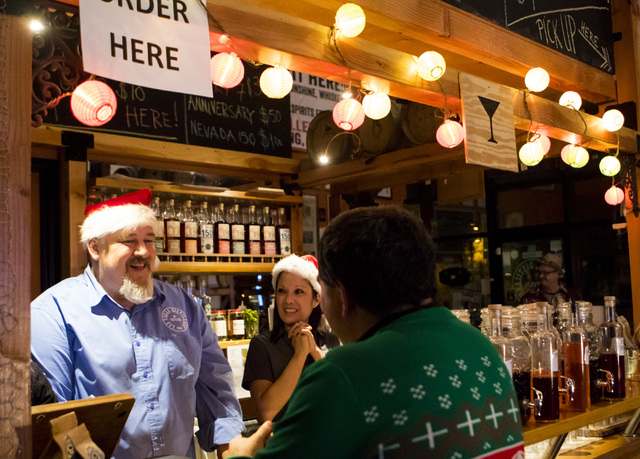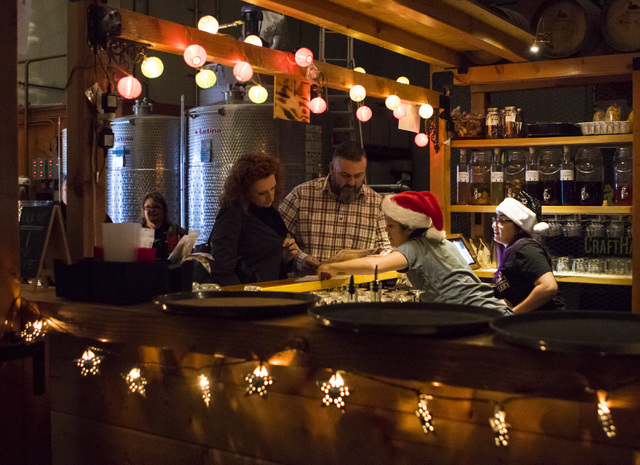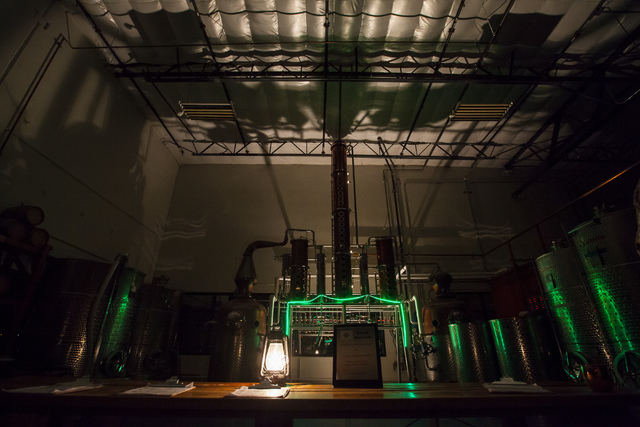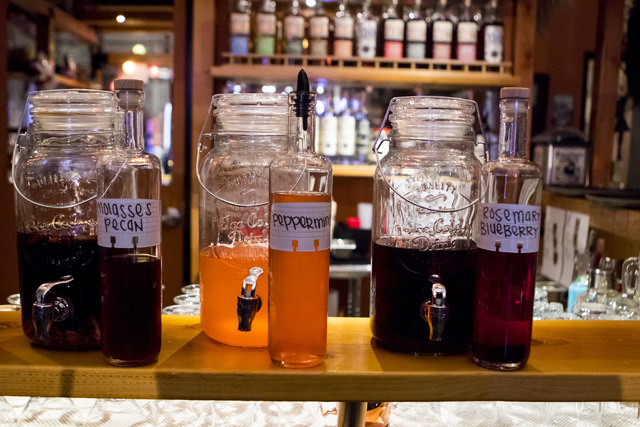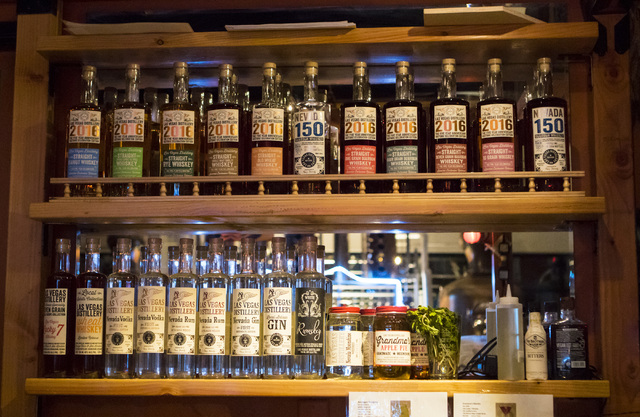 After creating and distributing various types of alcohol for more than five years, the Las Vegas Distillery is giving guests a chance to sit and enjoy its spirits with its new bar, The Hooch.
George Racz, owner of the distillery, opened The Hooch next door at 7330 Eastgate Road on Dec. 1.
It took a long time to open The Hooch.
"I guess you can say I was nervous about opening it up," Racz said. "I don't know that business. I wasn't brave enough to take the steps to open it earlier."
Racz grew up in Romania, moved to the United States in 2002 and opened the distillery in 2011. He created his own recipes for vodka, gin, rum, whiskey, moonshine and a hybrid called rumskey — part rum and part whiskey. However, he couldn't distribute the alcohol to his customers because of language in the state's laws.
That changed when the Legislature amended the laws on alcohol distribution in 2013.
He said he always knew the next step was to open a bar for customers to try his spirits.
In the plaza where the distillery is, winery Grape Expectations and CraftHaus Brewery are Racz's neighbors. The establishments support one another's businesses and have collaborated on events throughout the year. They've even discussed creating a booze district.
When CraftHaus Brewery opened its bar, the Tap Room, it seemed like that thought gained traction.
"We were encouraging George to open a bar too," said Wyndee Forrest owner of CraftHaus.
Racz took a chance and opened The Hooch. Its grand opening was Dec. 2, just in time for Repeal Day celebrations.
"About 150 people turned out," he said. "We had a fun first night."
People can try all of the Las Vegas Distillery's drinks, including infusions Racz makes each week such as peppermint candy cane moonshine.
The Hooch is open Friday and Saturday evenings for now. Racz wants to expand the hours to match those of CraftHaus.
"We are seeing how we do in December and January," he said.
Forrest added The Hooch complements the idea of having a booze district.
"It's nice to see the start to come to fruition and gain traction," she said.
Racz is brainstorming ideas, such as adding entertainment on various nights or inviting bartenders from around the city to make specialty drinks.
Tours for the distillery are scheduled during the day. Because The Hooch has nighttime hours, Racz hopes to expand the tours.
Another idea in the works is allowing people to distill their own barrels of whiskey.
"People can come make their own private whiskey," he said. "We want to start that in January."
The Hooch won't be the newest bar in the area for too long. Grape Expectations is expected to open a wine lounge in 2017.
"People always say to me, 'George, you're living the American dream,'" Racz said. "If you're honest, hard working and work well with others you can do anything."
To reach Henderson View reporter Michael Lyle, email mlyle@viewnews.com or call 702-387-5201. Find him on Twitter: @mjlyle.