Lebanese American Festival keeps culture, food at forefront
October 24, 2017 - 10:25 am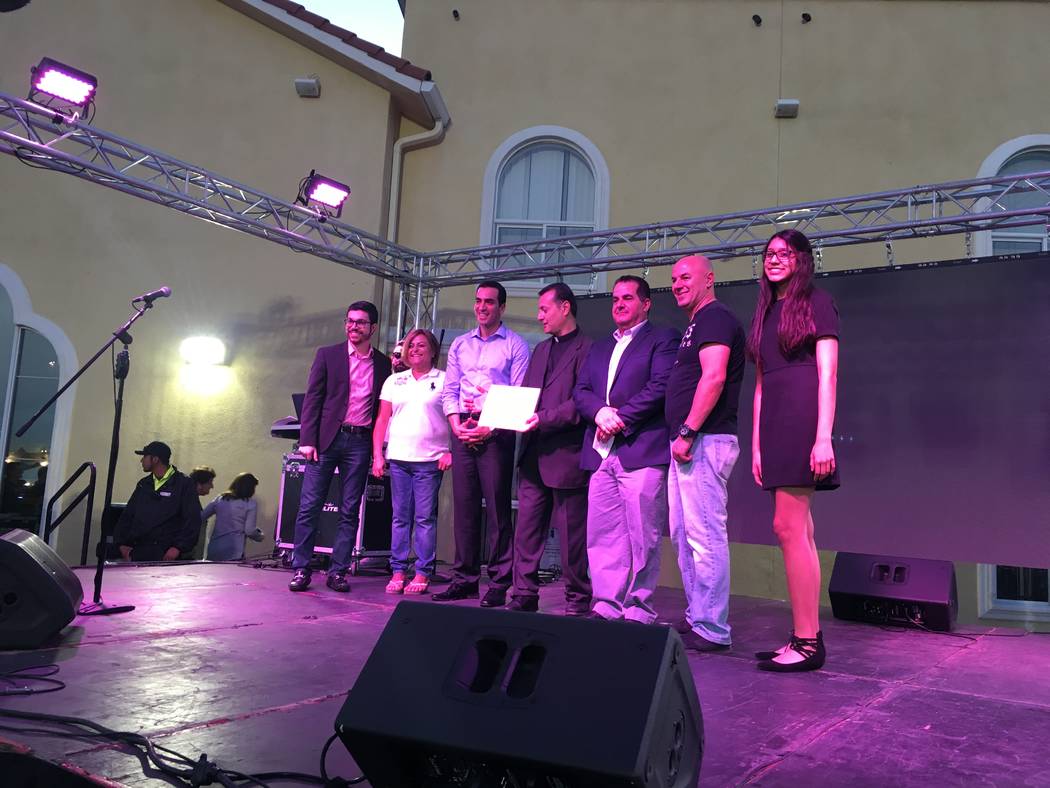 Traditional Lebanese music filled the air as thousands of people gathered for the 10th annual Lebanese American Festival from Oct. 13-15 at St. Sharbel Catholic Church.
Hookahs populated tables as eventgoers talked, braved lengthy lines to try the wide variety of Lebanese food being sold and watched as children performed a traditional Dabke dance — a significant part of the Middle Eastern nation's culture.
"We want to continue our tradition," said Sami Alhwayek, president of the St. Sharbel council. "We need to remind people, 'Yeah, you live here, but don't forget where you came from. Don't forget the food, don't forget the language, don't forget the culture, don't forget the music, the songs.'"
Volunteers from across the country descended on St. Sharbel to help run the event, and some worked for three months leading up to the festival, preparing food. Vendors served falafel wrapped in a pita with lettuce, beets and tomatoes, as well as as tabouli, baba ghanoush and saj bread sandwiches.
"The base of (Lebanese food) is olive oil, fresh lemon, parsley, onion and lettuce. Herbs, oregano, peppermint. There is no preservatives," said Nadim Abou Zeid, a St. Sharbel priest.
Jim Tomey, who traveled from near Rancho Cucamonga to help head the food preparation, said the shawarma — slowly grilled and marinated beef or chicken served with tahini, onion and parsley — was the most popular item. Kibbie balls, with spiced ground beef mixed with cracked wheat and stuffed with beef and onion, were also a favorite item.
"We've had lines reaching out to the stage," Tomey said. "No matter where the church is, we support each other."
On the last evening of the festival, U.S. Rep. Ruben Kihuen gave a speech and awarded Nadim a congressional honor for continuing to grow the festival each year.
"I think it's important for us to never forget where we come from, at the same time embracing America, but never forgetting our roots," said Kihuen, who was born in Mexico and is of Lebanese descent. "And so it's very important to do these types of events again, to continue showing the world that we are the most diverse country in the world."
The church donated 20 percent of profits from ticket sales to a relief fund for victims of the Route 91 shooting, which Zappos, the Las Vegas-based online shoe vendor, pledged to match.
"We have to contribute our share," Alhwayek said. "We're part of the community; we feel the pain, and we're doing the best we can. Lebanon was torn apart from civil war, so a lot of my teenage time, I lived in a civil war. … I know the feeling of losing somebody special. You can never recover from that.
"What we can do is we can pray, we can offer prayer, offer support."
As the festival wound down Sunday, children of members of the church performed the Dabke dance, often performed at weddings and celebratory events. Dressed in traditional garb, some of the children held flags while dancing to a Lebanese tune.
"It's for our kids, to keep our tradition alive and to keep it going," said Juliette Hanache, an office coordinator at the church and event organizer. "Festivals like (this), they kind of teach you there's other things in the world, and they're beautiful."
Contact Diego Mendoza-Moyers at dmendozamoyers@viewnews.com or call 702-383-0496. Follow @dmendozamoyers on Twitter.