Meet Brooklyn, Henderson's new first responder therapy dog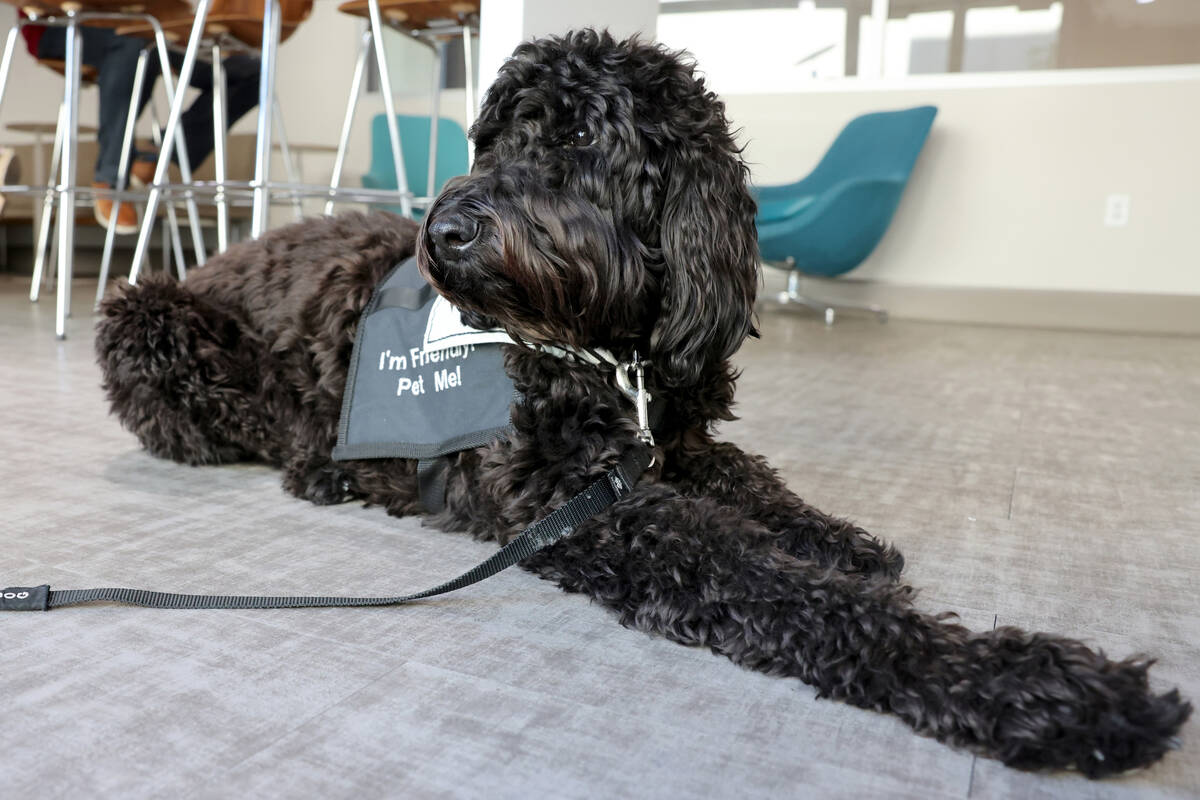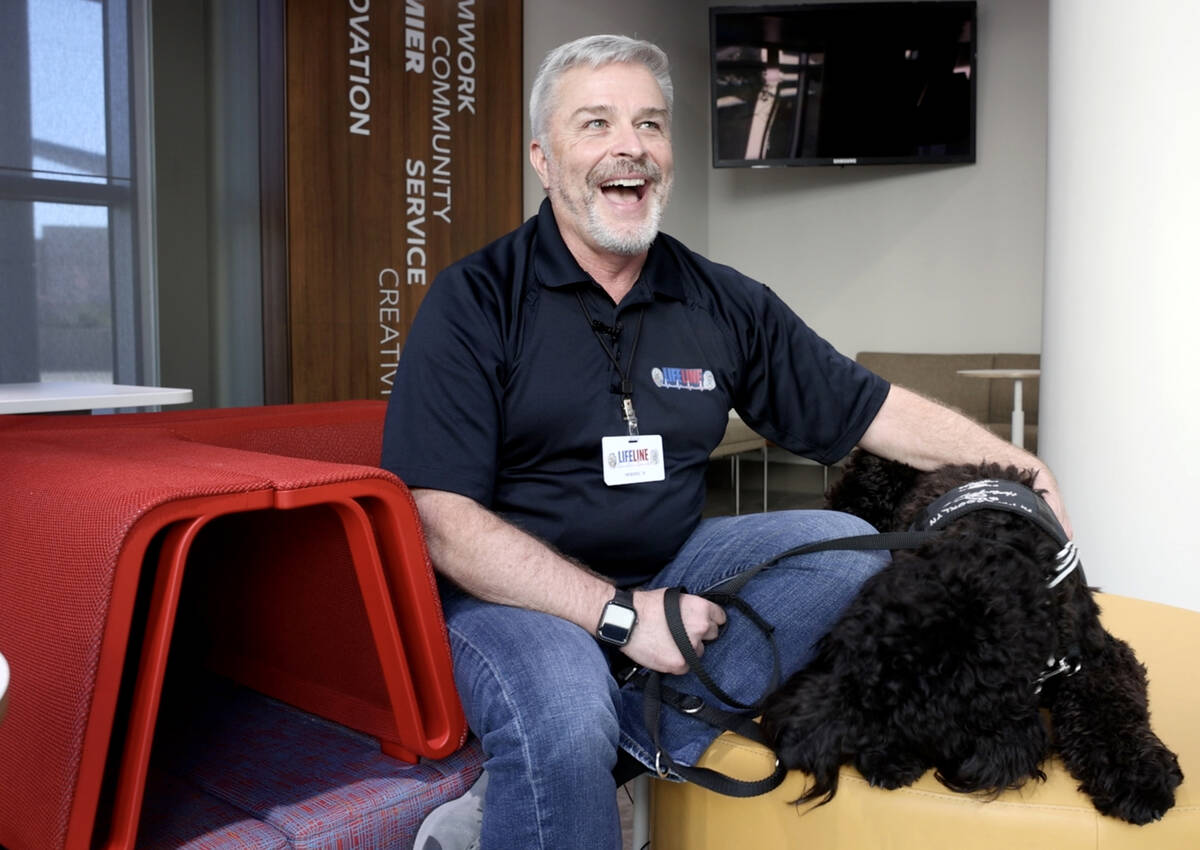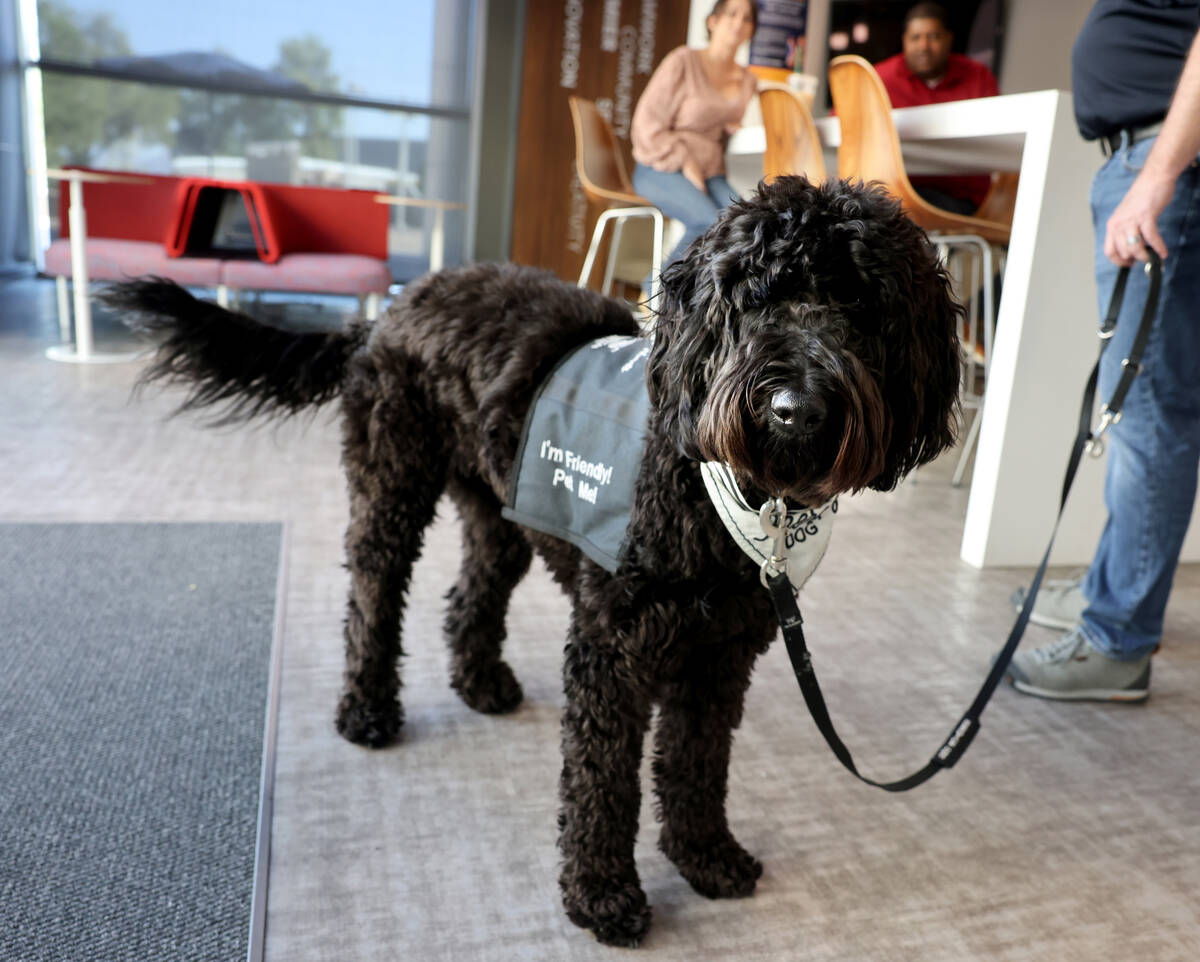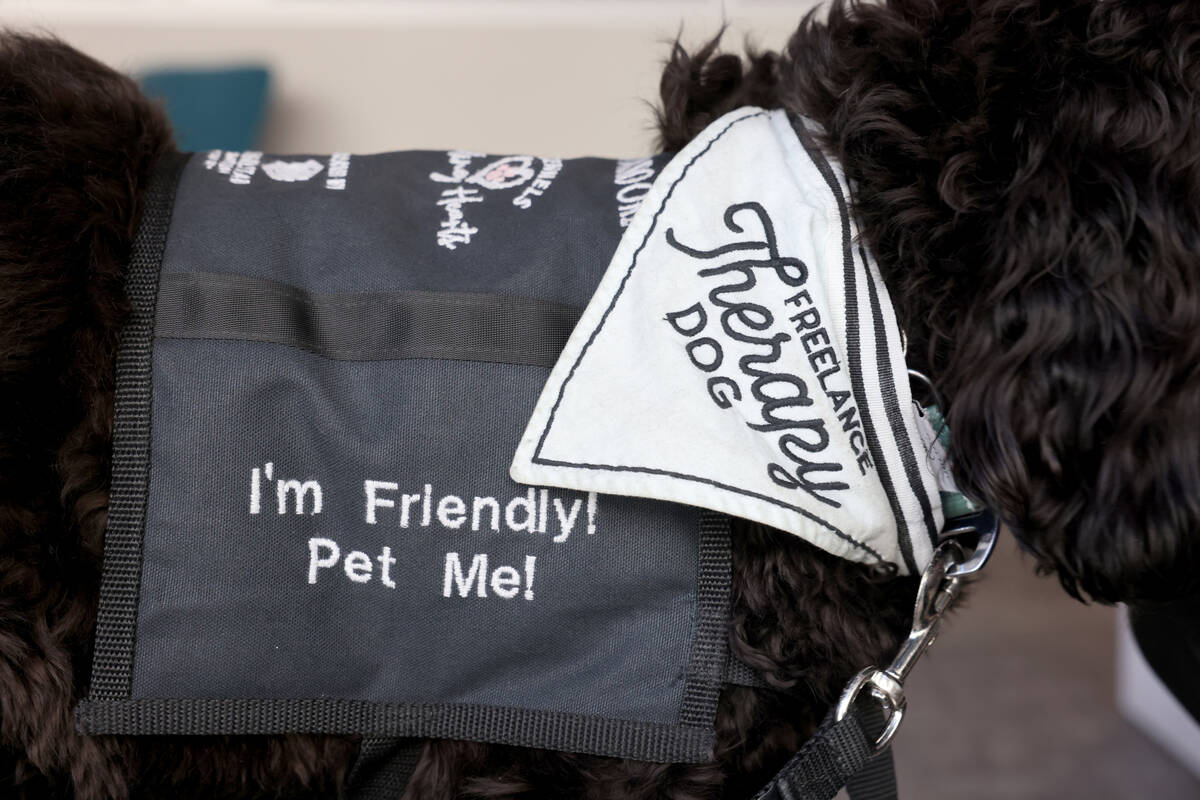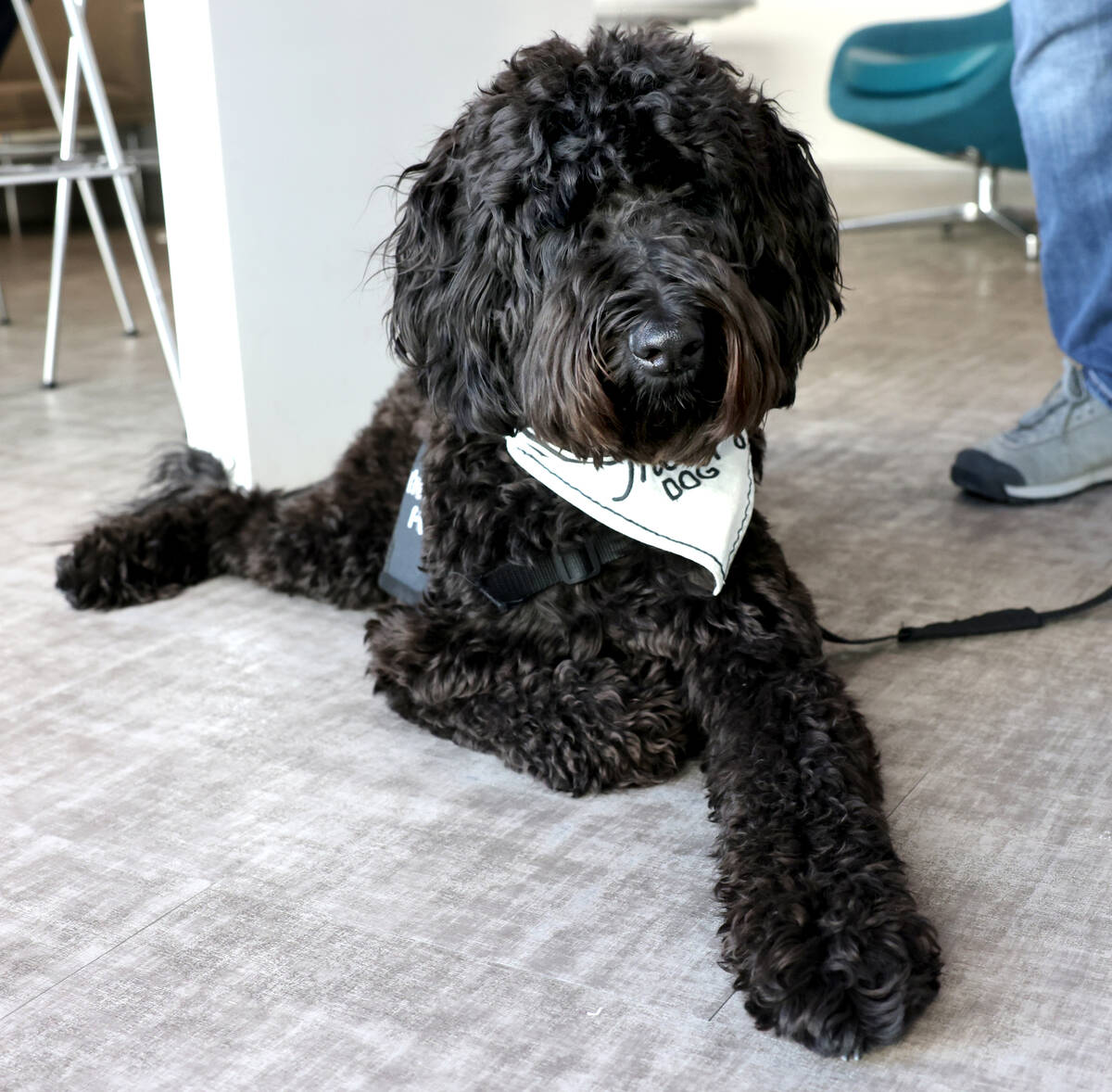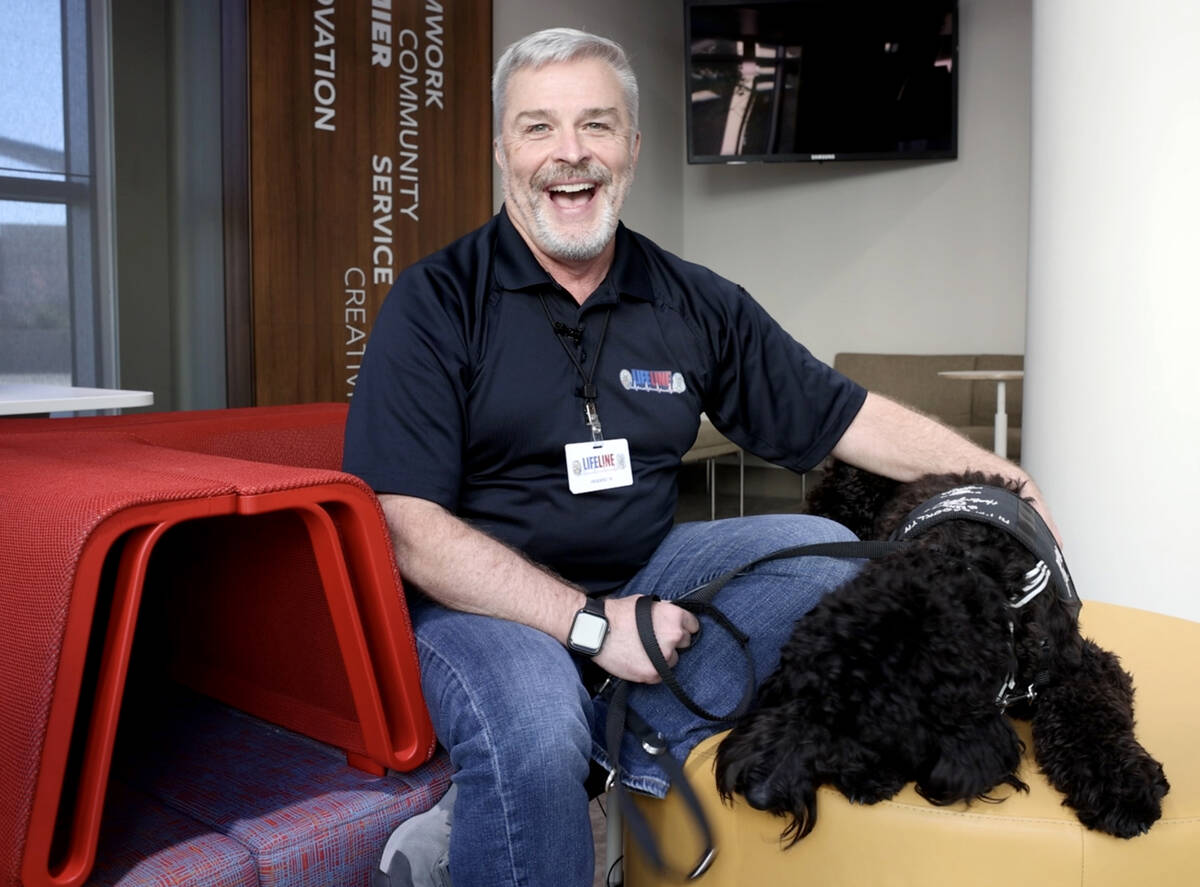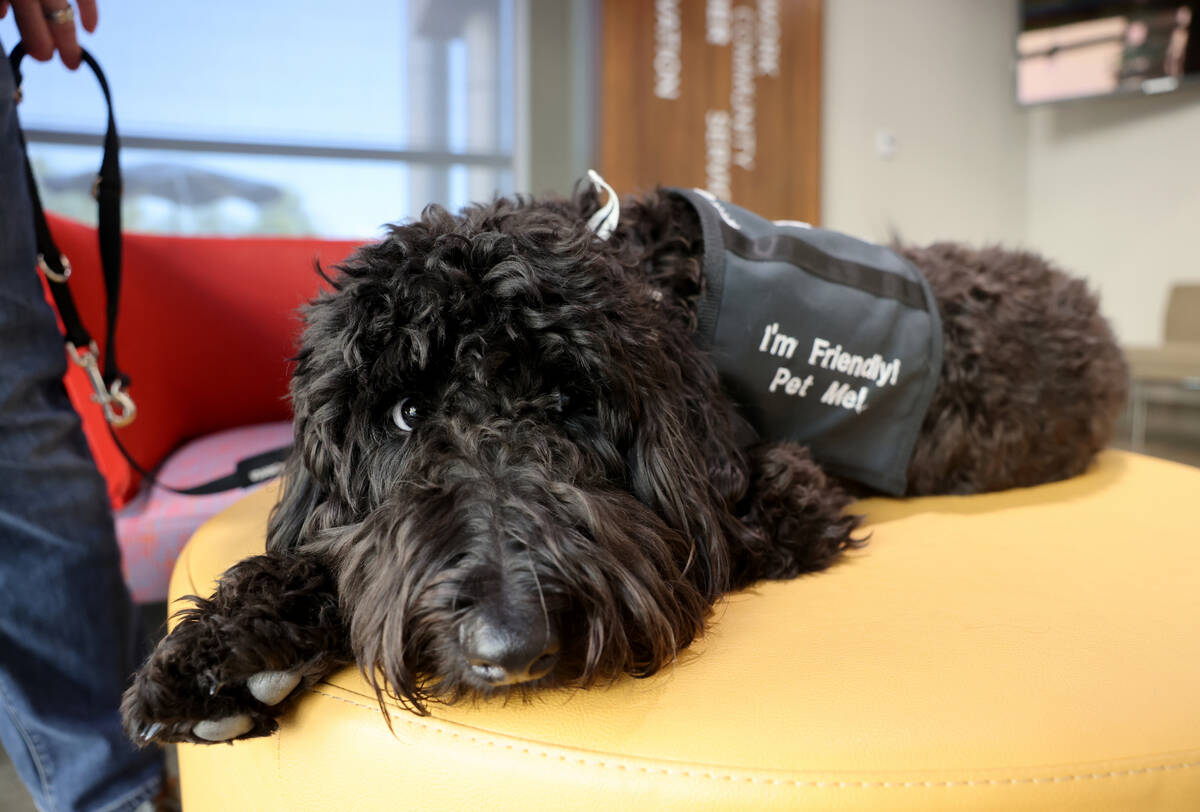 The city of Henderson's youngest employee may be a rookie, but she's already making a difference just by being there for her co-workers.
Brooklyn can sometimes invade their personal space — but in a good way.
The 1-year-old goldendoodle works closely with her partner, Jeff McClish, Henderson's public safety wellness manager, to help provide mental health support to the city's first responders.
Brooklyn has been on the job since December. She works with Henderson's police and fire departments "and everyone in-between," meaning dispatchers, crime scene analysts, people working in the lab and other positions in the departments, according to McClish, who is her handler.
Brooklyn often jumps into action in debriefings following particularly difficult events, such as ones that involve major injuries, deaths or children.
After first responders return from such incidents, mental health workers will talk to them to try to gauge the impact of the call. Having Brooklyn around helps first responders feel more comfortable opening open up when they normally wouldn't, McClish said.
"If you can imagine a group (of first responders), there's some that don't want to talk. They'll just say, 'I'm fine,' those kinds of things. But when you put the dog in play, she softens the stance, and they'll share maybe when they normally wouldn't," he said.
McClish and Brooklyn also visit police and fire stations, offices and mental health and suicide awareness classes. "We go wherever needed," he said.
Brooklyn may be young — she's about 15 in human years — but she's a natural at making people feel better, according to McClish.
Her biggest strength as a therapy dog is her sunny disposition, McClish said.
"Just having her around, it makes an enormous difference," he said.
But when McClish gives her the command "Hug," Brooklyn knows just what to do. She climbs into a person's lap and leans up against their torso. She also can sense who may be having a hard time and just be present to support them.
Brooklyn is part of Henderson's larger effort to provide mental health support to city staff and first responders, McClish said.
The city also restarted a lot of its mental health training, covering subjects such as suicide awareness, recently launching a resiliency training program and introducing a neural feedback system to the police and fire departments, he said.
McClish said he believes Brooklyn is the first city therapy dog in Clark County.
"Wellness, mental health, behavioral health, those are all big issues with the first responder community," McClish said. We've talked with other agencies, we've seen best practices, and she definitely has an impact on what goes on here, to where others are following in our footsteps now."
Her success so far has led Henderson to consider adopting two more service dogs into their ranks, he said.
McClish said Brooklyn's workday lasts about nine hours, with breaks when he can tell that she's getting tired.
When the pair gets home after a long day at work, McClish said Brooklyn turns into a goofy puppy. She plays with his other dog and her favorite game is fetch.
"She loves to play fetch, but she hasn't really figured out to bring the ball back after she catches it yet," McClish said.
Contact Mark Credico at mcredico@reviewjournal.com. Follow him on Instagram @writermark2.
Therapy dog Brooklyn has been on the job since December, working with Henderson's police and fire department first responders and other city personnel.