Nevada State College looking to expand education department, add master's programs
December 25, 2016 - 3:10 am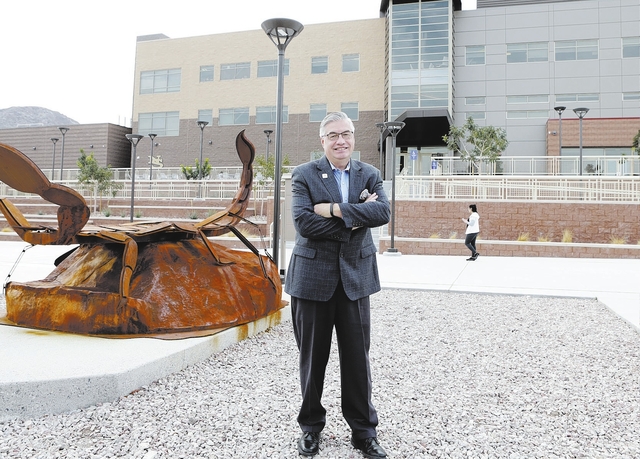 Nevada State College is set to present plans to expand its department of education to the Legislature this year.
"We started with just 170 students, and now we have more than 3,800," said Dennis Potthoff, the dean of the school of education.
The college, which was established in 2002, recently announced the expansion plan and potential addition of a master's program.
Nevada State College President Bart Patterson said the Board of Regents had approved a program for a master's degree in speech pathology, but it didn't start because of the recession.
"Now we are in a much better financial position to expand our offerings," he said.
If approved by lawmakers, the master's program could be implemented within two years. In addition to building out the program, the college would have to receive accreditation for it.
"That might seem like a long ways away," Potthoff said. "This is all a process."
The school also aims to bolster offerings and opportunities in the department of education, to "increase the size of the teacher pipeline," Potthoff said.
"We have a teacher shortage in Nevada, which is well-documented," he added. "That's not OK."
The college recently went through a $17 million capital campaign that will help it hire more staff, provide scholarship money and potentially create a new facility for the education department. More fundraising is planned this year, Potthoff said.
The department also is looking at expanding with other specialties, such as a deaf-studies program and early-childhood development, Potthoff said.
Beyond education, Patterson said, there is discussion about expanding the number of nursing degrees offered or adding more master's degrees.
"We do not intend to duplicate the programs available at the public universities," he said.
To reach Henderson View reporter Michael Lyle, email mlyle@viewnews.com or call 702-387-5201. Find him on Twitter: @mjlyle.