Newest Henderson councilman has plenty of friends on city council
August 12, 2017 - 11:19 pm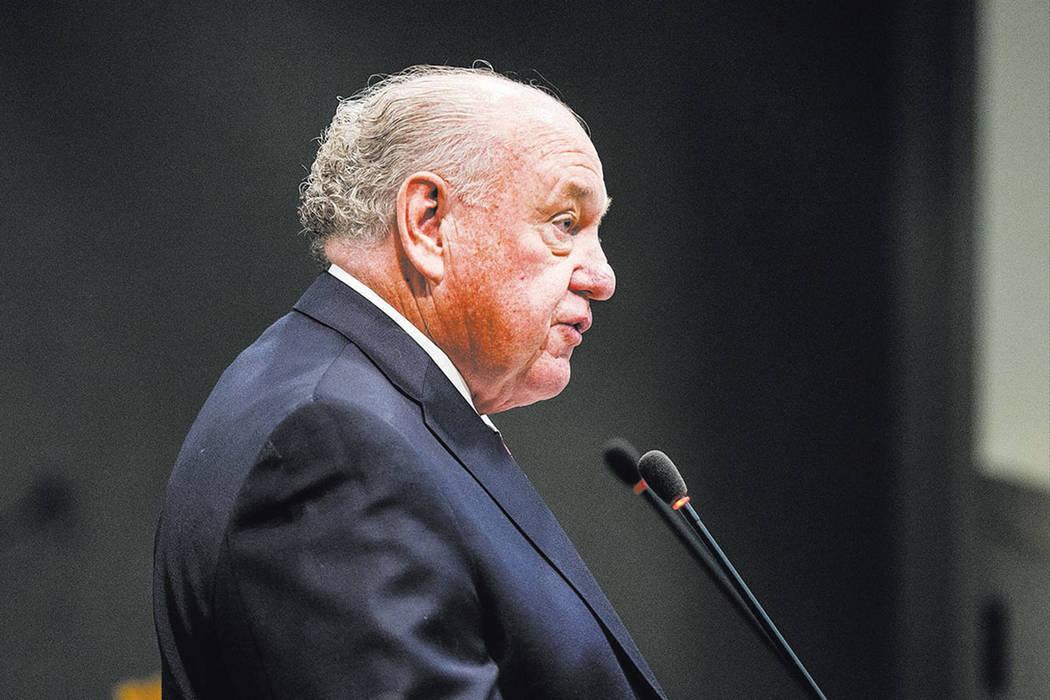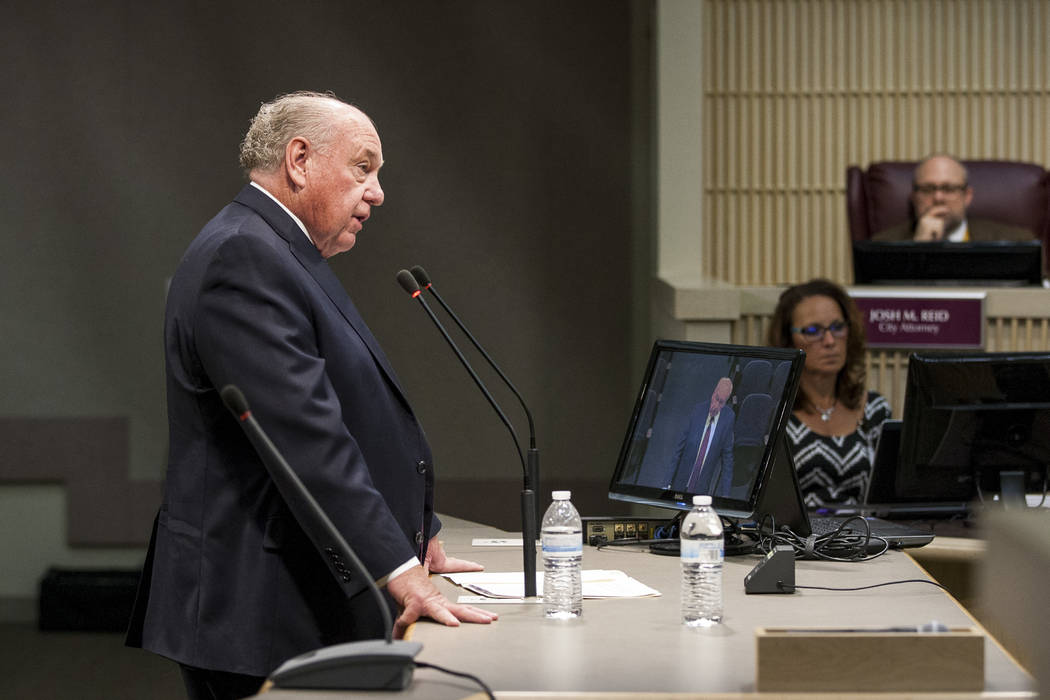 It was a chance to shake up the Henderson City Council.
Three finalists emerged from a field of nine candidates for the Ward 2 seat, which became available after Debra March was elected mayor.
The candidates included a Las Vegas deputy city manager and a Henderson Chamber of Commerce manager, but one name shot to the top: Dan Shaw, an investor whose background includes decades of public service, financial woes and personal relationships with council members.
"Councilman Shaw brings a deep pool of skills from his private-sector experience and the local boards and commissions that he's served on over the years, and his appointment added that important expertise to the makeup of the Henderson City Council," March told the Review-Journal.
Political consultant Lisa Mayo-DeRiso, who has been outspoken about the city's process, March, Marz and Stewart also got their foothold on the council by being appointed — predicted Shaw would be the pick.
"There aren't even six degrees of separation between them," she said. "It's not the way government is supposed to be. It's supposed to be a clear representation of the people."
Shaw, 68, will serve out the rest of March's term, which would have ended in June 2019.
"I feel that the time is right for Henderson to take an aggressive approach on economic development," he said. "My background, experience and institutional knowledge provides proven leadership."
Close ties
Chuckles and moans emerged from the audience as council members disclosed their ties with Shaw during the June 20 meeting in which he was appointed.
Shaw, president and CEO of Rustler Investments, spent 13 years on the Henderson Planning Commission and a dozen years on the city's parks and recreation board.
"I have been living in this town a long time and have served on several boards and commissions and have many friends," Shaw said. "I consider and call the current mayor and council members both colleagues and friends."
Dan Stewart and Shaw were managers at Horizon Henderson LLC and Sunset Springs LLC from 2004 to 2006, records show. Shaw, Stewart and former Mayor Andy Hafen are board members of the Nevada State College Foundation.
Councilwoman Gerri Schroder said she's known Shaw for 14 years. Councilman John Marz said he's known Shaw for 30 years.
March served with Shaw on the Planning Commission for six years and said Shaw has given her tickets to the National Finals Rodeo, most recently in December.
"When they began the selection process, I was always concerned with it," former Ward 3 candidate Carrie Cox said. "They are merely going through the motions in order to satisfy the community. We all predicted it'd be Dan Shaw."
Campaign finance records show that Rustler Investments contributed a total of $17,500 to the election campaigns of March and Marz since 2012.
"In my opinion, this just too obviously shows what a cozy relationship they all have," Mayo-DeRiso said.
Financial issues
Shaw listed on his council application that he is in litigation with the IRS because of an investment at a company where he "had no management or payroll responsibilities."
He's also had multiple liens in different states, including two that are ongoing, records show.
"All the liens are related to the IRS and the ongoing litigation with them," Shaw said. "I was a financial backer in the Castaways Hotel and Casino. It was a limited liability company and I was not the day-to-day operator."
Shaw also filed for bankruptcy in 2010, which has since been discharged.
"Unfortunately during the recession, the banks would not extend any land loans even though the loans were current or had not missed any payments," Shaw said. "Values dropped, in many cases by as much as 65 percent. As a guarantor on several real estate loans, we were forced to make tough decisions."
The financial troubles continued in 2011, when Shaw's Henderson home went into foreclosure.
"It was a difficult time, and I took the necessary steps to save what I could for my family and start over," he said.
Financial troubles and questions about friendship leading to the appointment do not mean Shaw will be a bad councilman, said UNLV associate professor of history Michael Green.
"There's a certain degree of risk for anyone in politics of being seen as too cozy," Green said. "It doesn't mean the people of Henderson don't have an excellent council member. Mr. Shaw has a record of community involvement and that's good. The question is how broad is the community."
Contact Sandy Lopez at slopez@reviewjournal.com or 702-383-4686. Follow @JournalismSandy on Twitter.
Business background
Dan Shaw was appointed June 20 to fill the vacancy in Ward 2 on the Henderson City Council. He studied recreation management at Brigham Young University and graduated from the American Banking Institute with an emphasis on secondary money markets.
In July 2011, Shaw and business partner Greg Jones formed Integra Financial Services for the purpose of acquiring the assets of Impact Payment Systems, an online lender.
In December 2011, Shaw and Jones formed the investment firm ShawJones Partners.
Shaw also has been owner and CEO of the following companies: RMI Development, Realty Management and RMI Investment Services.