Thailicious new venture for longtime Komol employee
October 16, 2017 - 9:57 am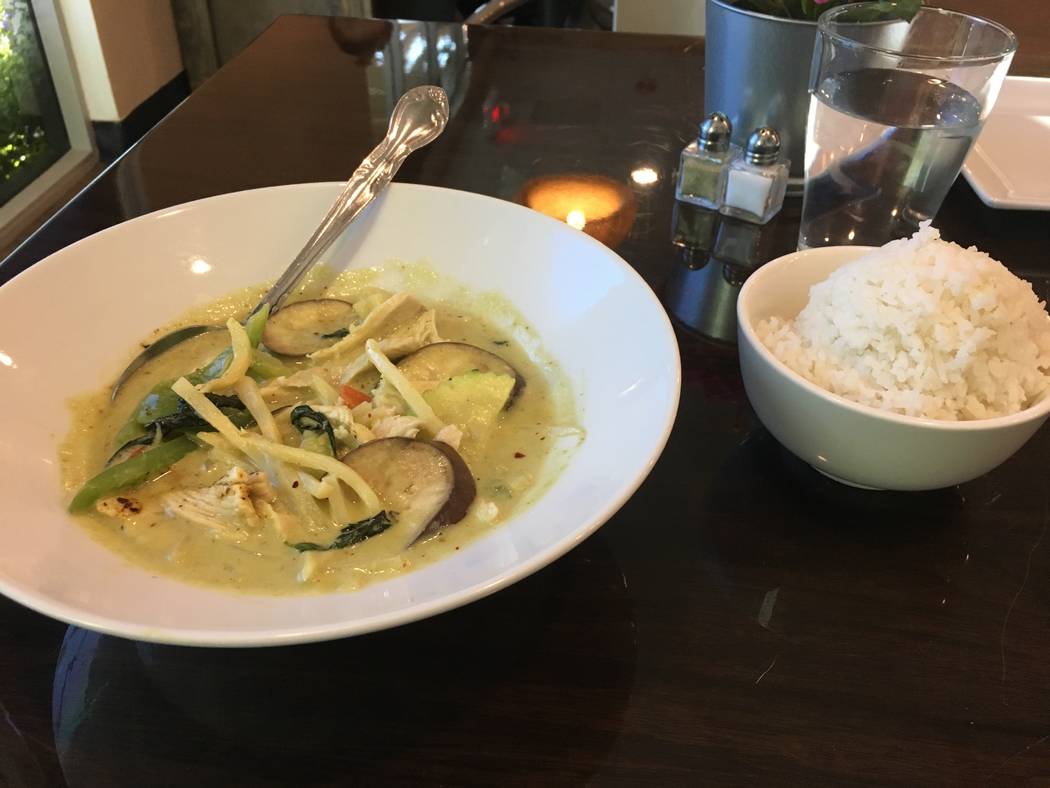 After working for 15 years at his uncle's Thai restaurant, Komol, in Las Vegas, Dutch Sukaneeyouth opened Thailicious in Henderson.
Sukaneeyouth, who came to the U.S. from Thailand at age 13, also trained to become a cook in Thailand. He implemented a menu heavy on vegan options.
Thailicious, which opened Sept. 7, offers weekday lunch specials for $7 that consist of a spring roll, steamed rice or noodles, a soup or salad, and meat or vegan tofu.
Other popular items include the moo ping, marinated pork served on skewers, for $8, as well as the drunken noodle plate, pan fried rice noodles with bell pepper and zucchini, served with chicken, pork, beef or shrimp, for $10-$12.
The most popular vegan items are green curry with coconut milk, zucchini, bamboo shoots and basil, served with avocado in the place of meat for $9-$12, as well as papaya salad, for $10.
"A lot of customers, they have different tastes. So what I'm going to start for them is: 'OK, are you looking for a noodle dish? Are you looking for a rice dish? Or are you looking for a curry dish?" Sukaneeyouth said, adding, "So the customer can make their own decision."
Contact Diego Mendoza-Moyers at dmendozamoyers@viewnews.com or call 702-383-0496. Follow @dmendozamoyers on Twitter.
Thailicious
Where: 19 S. Stephanie St., Suite 160
Hours: 11 a.m.-9 p.m. weekdays; noon-9 p.m. weekends
Contact: 702-489-9441
Social media: facebook.com/ThailiciousLV