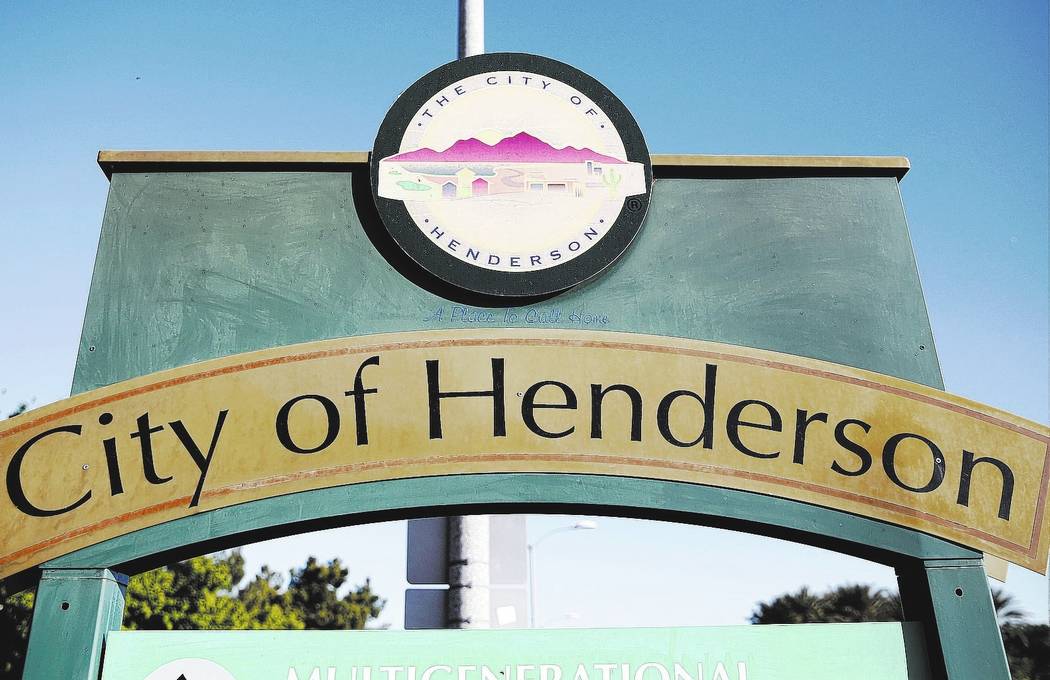 Henderson has five of the 50 most expensive ZIP codes by property value in Nevada, with two listed in the top 20, according to a recent study.
According to the report by real-estate website PropertyShark, the 89052 ZIP code is the 15th most expensive in the state, with a median price of $329,000. It's also the fourth-most-expensive area in Southern Nevada.
Glenbrook (89413) on the east shore of Lake Tahoe has the state's top median price, at $1.57 million. Its most expensive home, an 8-acre property near the lake, is listed at $27.5 million, according to the report. Lake Tahoe communities took the top three spots.
The most expensive property in the 89052 area is priced at just under $7 million, according to PropertyShark's database.
Brian Gordon, a principal with Applied Analysis, said a reason for Henderson's valuation in the housing market has been the development of master-planned communities, including the Anthem, Green Valley and Inspirada areas.
"(Henderson) has a really strong mix of high-end residential communities," he said.
The housing market in Henderson has trended upward recently, according to real-estate website Trulia. Median prices in the city increased by 6 percent over the past year, with the average price per square foot increasing to $146 from $135.
Home prices in Southern Nevada still are rebounding from the Great Recession, according to Peter Counts, data analyst for the Lied Institute for Real Estate Studies at UNLV.
Home sales in Southern Nevada averaged $352,000 in 2008 and dropped to $129,000 in 2011. In January, the mean price was $235,000, Counts said.
"Everything has shown improvement, for the most part," he said. "We're nowhere near (what we were once at). We may never get there."
Contact Danny Webster at dwebster@viewnews.com or call 702-477-3834. Follow @DannyWebster21 on Twitter.
Priciest Henderson ZIP codes
No. 15: 89052, median price $329,000
No. 18: 89044, median price $289,950
No. 21: 89012, median price $274,443
No. 32: 89074, median price $240,000
No. 38: 89002, median price $235,000
Source: propertyshark.com