UNLV grad student helped develop girl's famed robotic hand
November 19, 2018 - 8:36 pm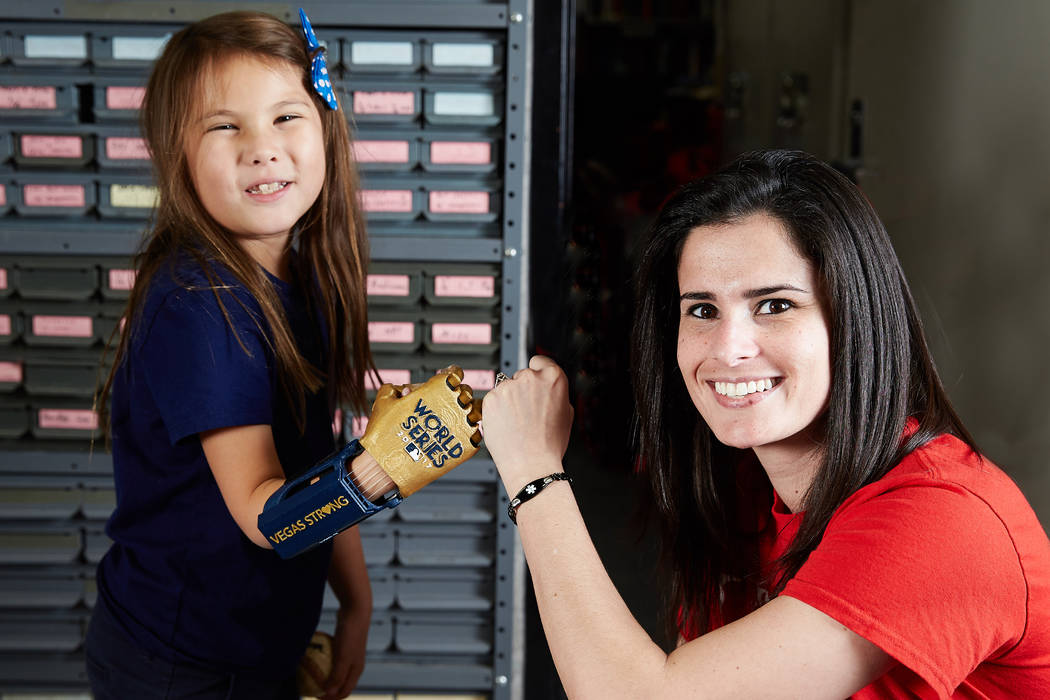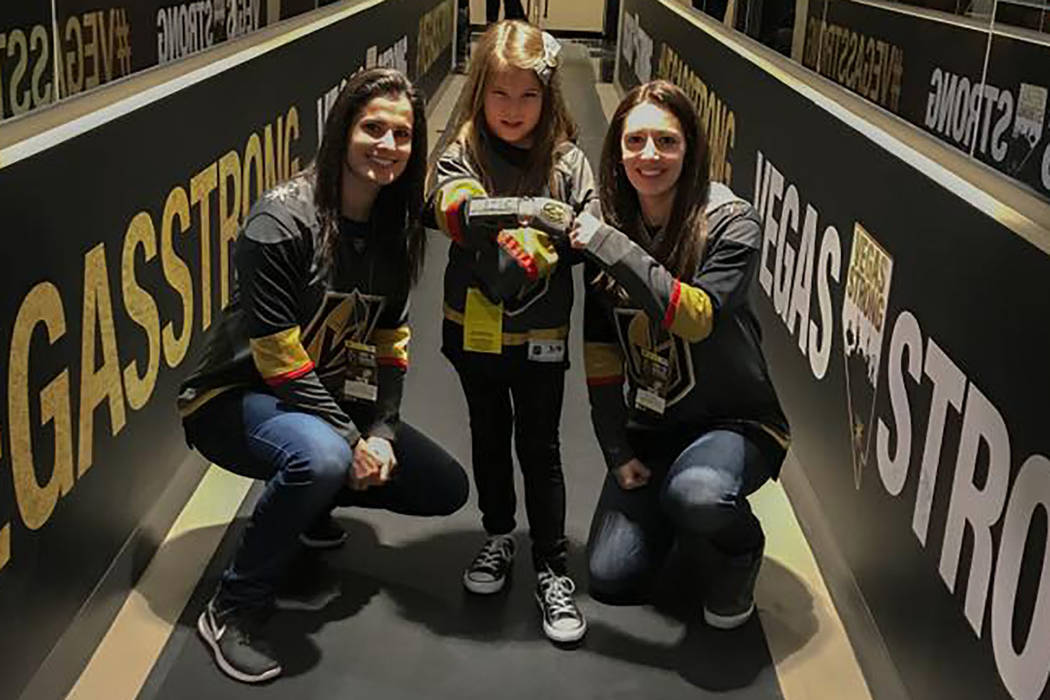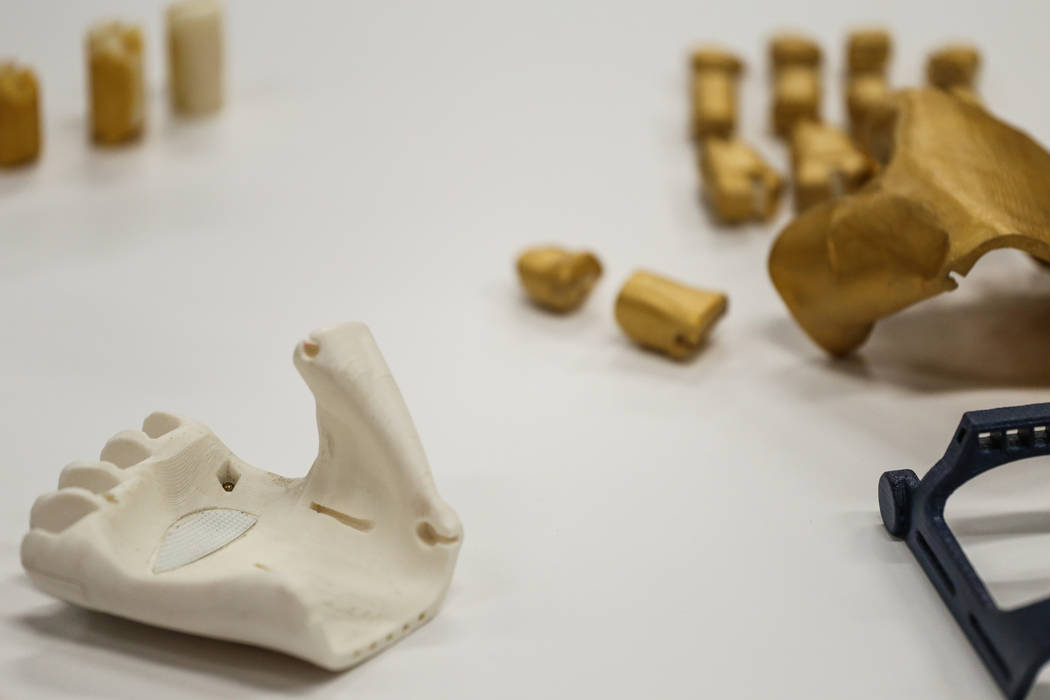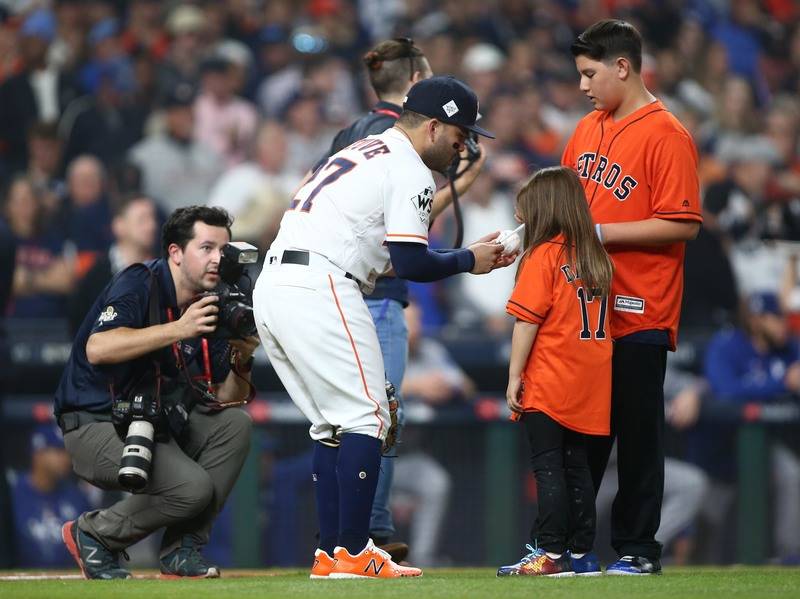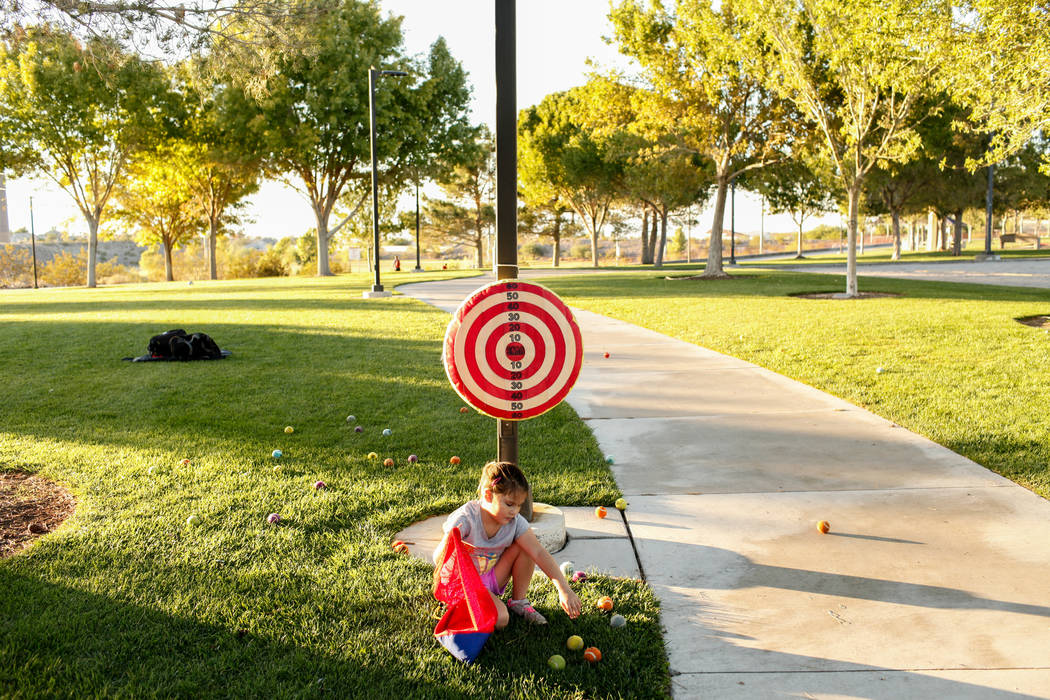 When Maria Gerardi met Hailey Dawson while looking for an engineering project to help with her UNLV graduate school thesis, she knew she had picked the right career.
"I've always wanted to help people," said Gerardi, who grew up watching family members on her mother's side work in engineering. "I've always loved kids. I see the excitement on Hailey's face and I see how bold her personality is, and her uniqueness. She inspires me."
Hailey Dawson, 8, has a rare condition called Poland syndrome that results in missing or underdeveloped muscles on one side of the body. Hailey was born without a right pectoral muscle. Her right hand is missing three fingers, and her thumb and pinky are underdeveloped.
Three years ago, Dawson's mother, Yong Dawson, was looking for a way to help her daughter overcome some of the challenges of having an underdeveloped right hand. She reached out to UNLV's Howard R. Hughes College of Engineering.
The college put together a small group of engineering department heads, graduate students and graduate researchers who worked on creating a 3D-printed hand for Hailey. Gerardi joined the project in fall 2014.
Growing up in Sterling Heights, about half an hour north of Detroit, Gerardi was surrounded by male engineers. She said her uncles and grandfather used to joke about wanting a "girl engineer" in the family. They were thrilled when she decided to get her master's degree in engineering.
"As a parent, my pride and excitement go beyond Maria becoming a biomedical engineer," Jerry Gerardi said of his daughter. "The fact that she has and will continue to help children enjoy life a bit more by making prosthetic hands for them brings tears to my eyes."
Gerardi got her undergraduate biology degree at Wayne State University in Detroit and was admitted to UNLV's College of Engineering in fall 2014.
Shortly after, she started working with Hailey.
Gerardi played softball in her youth, and, after learning about Hailey's dream of playing baseball, wanted to help.
In September, Hailey completed her dream of throwing out the first pitch at all 30 Major League Baseball parks. Her dream, dubbed "Journey to 30," was completed on Sept. 16 at a Los Angeles Angels-Seattle Mariners game in Anaheim. She also threw out the opening pitch at game four of the 2017 World Series and dropped the puck at a Golden Knights game in February.
"I was in shock when the World Series game came," Gerardi said. "I am also a big Golden Knights fan, so I was really excited about the puck drop, and I got to go to the game."
She said it was surreal seeing photos and social media posts about Hailey's pitches.
"I couldn't believe Hailey's 'Journey to 30' was really happening," Gerardi said. "We spent all summer working on the hands for each baseball team and painting the different models."
Gerardi's big project is working on making the hand's thumb more functional so Hailey can more easily grab objects. She said Hailey's mother wants the thumb movement to improve, as it is still difficult for her daughter to grab smaller objects.
Gerardi hopes to graduate in spring with a biomedical engineering degree; all she has left to do is defend her thesis. After graduating, Gerardi wants to start a nonprofit. She hopes to continue to work with UNLV, helping children like Dawson.
Contact Rachel Spacek at rspacek@reviewjournal.com. Follow @RachelSpacek on Twitter.
How it comes together
Maria Gerardi redesigns and reshapes the model for Hailey Dawson's right hand every six months or so, making size adjustments and other changes requested by Hailey or her mother, Yong. The 3D hand is printed, then assembled using flexible material for the finger joints and fishing line to connect the fingers to the hand, allowing for movement.
Gerardi likely will continue to do this until Hailey stops growing.