VegeNation's Henderson spot draws healthful crowd
January 2, 2018 - 11:49 am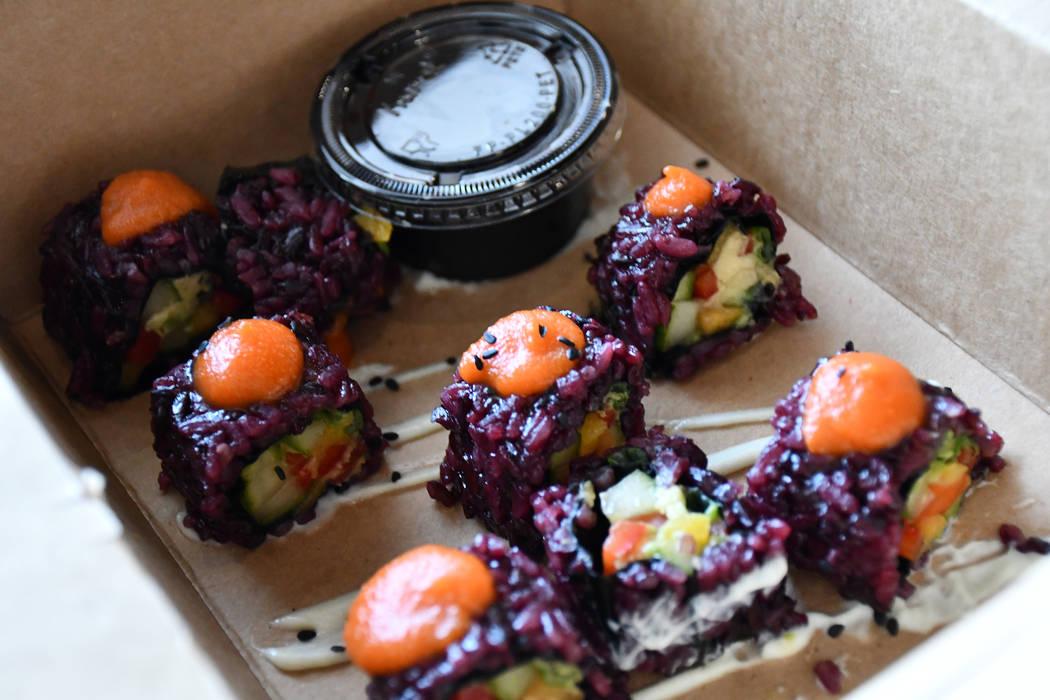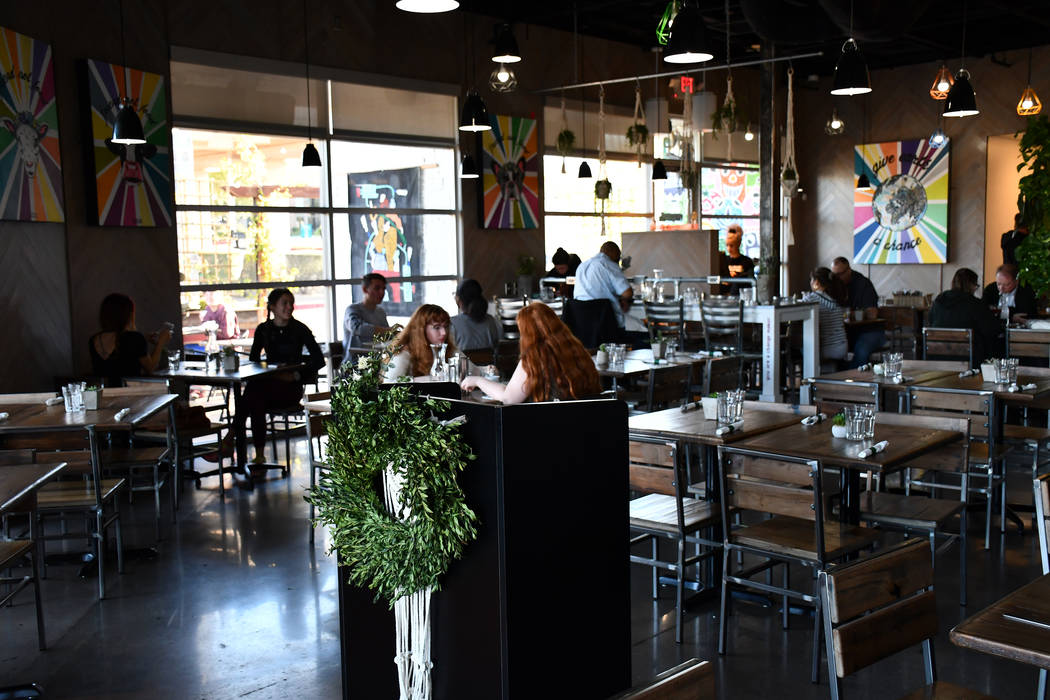 Plant-based restaurant VegeNation opened a Henderson location in August and has found its niche in the city, employees say.
"We get a good mix of people," hostess Jen Dailey said. "We have people who are fully vegan and people who eat meat; it's nice when they get to try vegan for the first time and end up loving it."
Dailey described the restaurant's menu as a "mix of vegan comfort food and good, healthy options."
Resturant owners say they cook with locally grown vegetables whenever possible. In addition, the restaurant adopts school gardens and grows its own food.
Among the most popular items are chicken pot pie gnocchi with chicken, peas, carrots and mushrooms; a burrito bowl made with organic brown rice, black beans and locally grown greens; and Pho-King delicious, a mix of Vietnamese pho, mushroom broth and noodles.
Since the restaurant has opened, owners have added a few new items to the menu. Among them are mushroom power pasta that includes pasta toasted in mushroom sauce, broccoli, kale and grape tomatoes. On the dessert side, VegeNation recently added chocolate tacos filled with avocado chocolate mousse, topped with salted caramel sauce, fruit and salted coconut; and warm apple cobbler with streusel served on warm skillet, topped with vanilla ice cream and caramel.
The resturant also offers daily specials such as veggie changa, which comes with vegan chicken, peas, carrots, spinach and rice, guacamole, pico de gallo and secret sauce.
Contact Daria Sokolova at dsokolova@viewnews.com or 702-383-0496. Follow @DariaSokolova77 on Twitter.
VegeNation
Where: 10075 S. Eastern Ave., Henderson
Hours: 8-11 a.m. and 11:30 a.m.-9 p.m. Mondays-Thursdays; 8-11 a.m. and 11:30 a.m.-10 p.m. Fridays-Saturdays; and 8 a.m.-9 p.m. Sundays
Information: 702-527-7663, hello@vegenationlv.com or vegenationlv.com