VeggiEAT Xpress offers vegan-friendly Asian cuisine
December 19, 2017 - 12:55 pm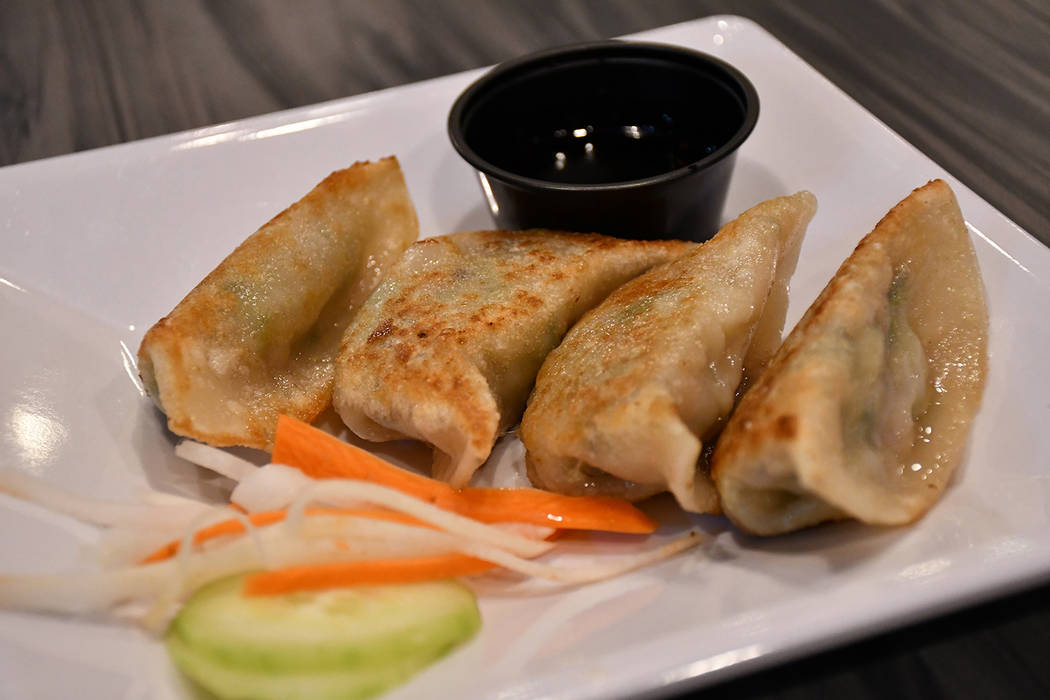 After working in casinos for 20 years, Victoria Plourde has been cooking vegan dishes at her own restaurant, VeggiEAT Xpress, since December 2016.
The restaurant has two locations (the Henderson eatery opened in July) and features Vietnamese, Korean and Taiwanese cuisines. Entrees include vegan barbecue pork sandwich, grilled mushroom sandwich, vegan chicken nuggets, vegan chicken, vegan mince ground meat combo, tofu, vegan chicken and vegan fish.
While the Maryland Parkway location serves vegan and vegetarian dishes, the Stephanie Street location serves only vegan dishes. Plourde said the only difference between the restaurants is that the Maryland location uses milk; the one on Stephanie doesn't. Some of the staples are Singapore fried rice noodles; mixed mushroom stir fry udon; stir fry string beans with minced vegan pork; and vegan ribs with black bean sauce.
Plourde said she has long cooked for her daughter and son, both vegetarians.
"… I (didn't) want to work at a casino anymore," Plourde said. "So my daughter said, "Mom, you cook food. Why don't you just open a restaurant? But if you open a restaurant, you gotta open a vegetarian.'"
Plourde isn't a vegan, but after cooking meatless dishes for years, she has learned how to substitute meat in them.
"A lot of vegan people are still kind of afraid to eat veggie meat because they don't know what's in there," she said.
Contact Daria Sokolova at dsokolova@viewnews.com or 702-383-0497. Follow @DariaSokolova77 on Twitter.
VeggiEAT Xpress
Where: 390 N. Stephanie St., Suite 101, 702-458-8899; 3768 S. Maryland Parkway, Suite 650, 702-836-1945
Website: veggieatxpress.com